Well, the time has come. Our white Pottery Barn sofa (found on Craiglist many years ago) finally bit the dust. It has happened. It's served us well for years. I've sung it's many praises but still told you all The Truth About White Slipcovers. I love you enough to always tell you the truth, so here we go with a new updated installment of the Truth About White Slipcovers.
Here are the main culprits in the demise of the white sofa.
These sweet fluffy members of our family. When I first wrote the post The Truth About White Slipcovers, we only had our sweet doggie Winston (who passed away a year and a half ago). Then we added Jack. And then Lily. And then their "cousin" Bella.
Yet I loved my white slipcovers. I still do. I will always love them.
White slipcovers got us through the young boy years of our son and the years with an aging pup. They got us through puppyhood. And yet as you read in the original post on the white slipcovers, they weren't exactly easy to deal with. Worth it to me, yes, but not all that easy.
But let me be clear that it wouldn't have mattered if they were tan or dirt colored slipcovers, I wouldn't want gross things on ANY color of sofa. At least with white I could wash and bleach them, but still. White is white.
I know, I could've had a rule that dogs weren't allowed on the furniture. And I did try to enforce that rule, I really did, but eventually I was outnumbered. If we had a brand new sofa of course I would've taken more drastic measures. But with this old one, I wasn't as worried. Even the quilts I used to throw on to protect the sofa would end up thrown on the floor by the pups anyway, so it was almost futile (who knew pups would throw blankets off the sofa?).
Over time and as the numbers of animals in the house grew, the condition of the sofa was deteriorating. This summer they hit an all time low.
So when a dog (who prefers to remain anonymous) ate some grass and barfed on it a couple of weeks ago and I didn't notice it for two days, I just gave up. Not the will to live, but the will to wash one more slipcover. Yes, I could clean the entire sofa so it wouldn't smell, and I could bleach the slipcovers and make it all basically OK again, but the truth is, I don't want to keep dealing with it. Winter is coming again and there will be mud.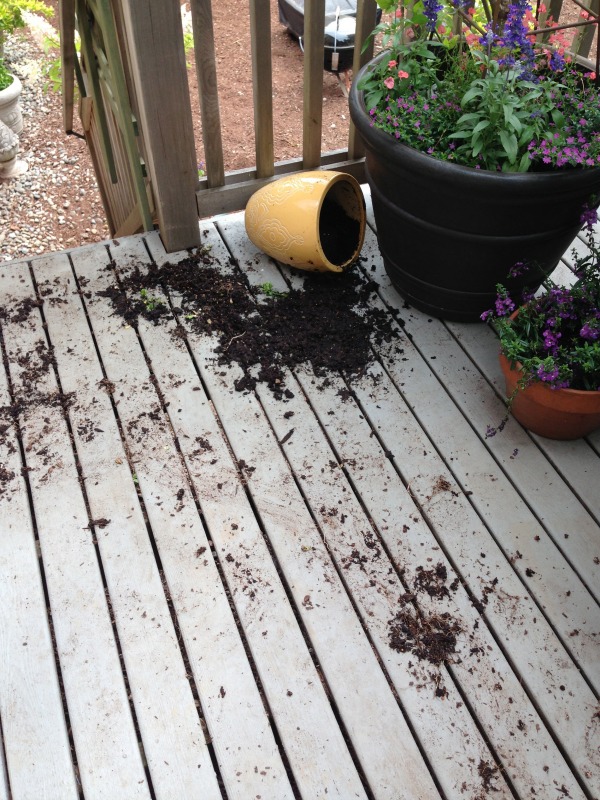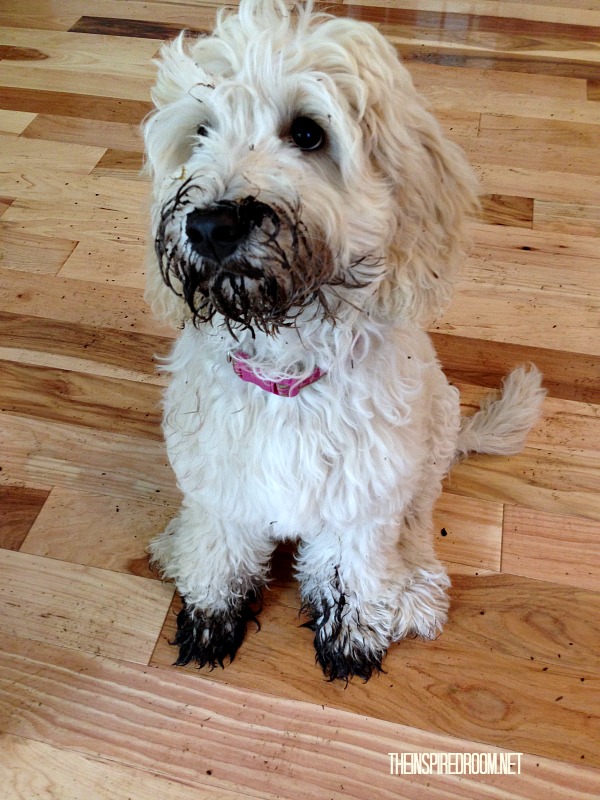 The pups don't necessarily mean to be destructive. They are all under three and a half years old. They are energetic sweet dogs. They have fun. They ARE fun. Together they are really fun. They play outside and sometimes they run inside before we catch them. They run in the house and fly through the air with muddy feet and footprints end up right on the sofa because it is right inside the sliding door where they come in and out all day long.
Which was fine for a long time. And in fact that's why I wasn't a stressed out dog mama. Because we had white slipcovers that could be washed and bleached. Really, they have been a wonderful solution to family and pets over the years. I even bought NEW slipcovers for it over the years and prolonged its life!
But like I said, BECAUSE we had white slipcovers and SO MANY PUPS, I was getting tired of washing them ALL THE TIME. So I quit washing them in rebellion and that was worse. Either they were filthy or or my sofa was naked all the time. Gah. I never could sit down. So it was time for a new solution. I like to have a clean house. I like to sit down on my own furniture.
The sofa gave us many years of joy (and being that we had it in our old house and bought it off of Craigslist, it lasted a REALLY long time). But it is time for it to move on and let me LIVE again. And sit down again. I'll miss the white slipcovers, I really will, but I'm excited for something new that won't require quite so much of my effort! I mean, the pups will still bring in mud and they will still be crazy. Let's not fool ourselves here. But my white slipcover days will be over, at least for now. Sadness.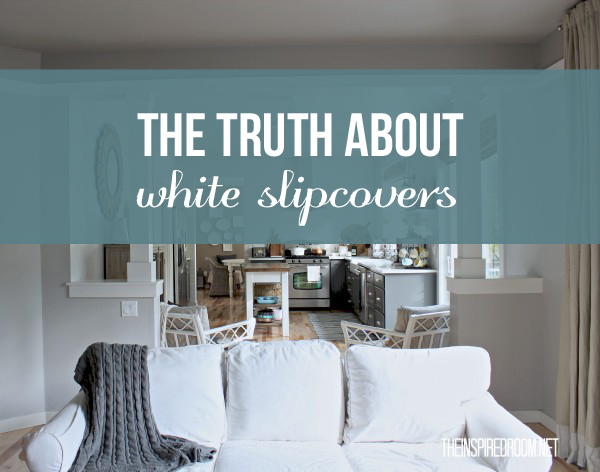 **Update: See the couch I chose here!
Shop my house and favorite furniture and decor here!
Follow all of our doodles on Instagram here.