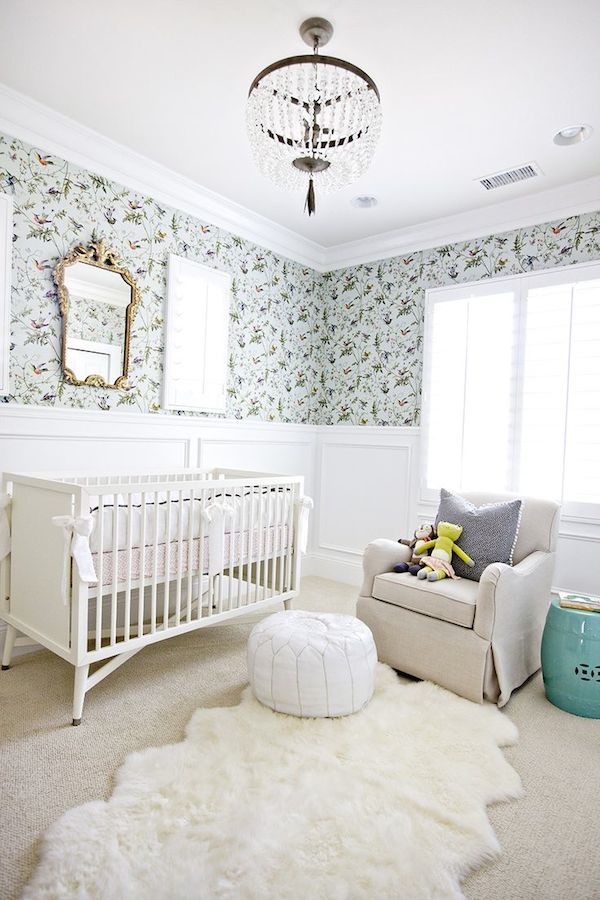 Style Me Pretty – Design by Shea McGee – Photography by Brooke Palmer
Today I thought I would answer a frequently asked question. I not only get this question from readers, but many of my young mama friends designing baby nurseries! Inquiring readers want ideas for modern baby nurseries that are sweet, but aren't too themed or juvenile and would grow with the child.
So today I thought I would gather up some inspiration rooms for those of you new mamas (and grandmas!) working on baby nurseries! These are exactly the kinds of rooms I'd design if I was having more babies (wahhhh! no more for me until we have grandbabies, but I LOVE babies so I would have babies forever if I could keep up with more haha).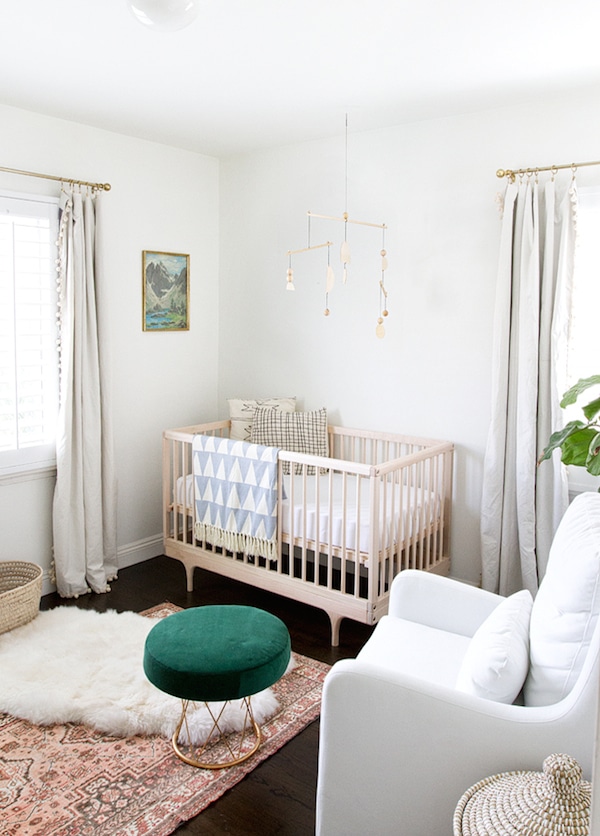 Smitten Studio
To create a one-of a kind room, you don't need to shop at the traditional baby shops either! Babies don't need themed nursery sets (unless you want them) to have a memorable room, you can create a space for a baby that reflects styles you love.
These rooms are great examples of adorable designs for baby that don't scream the usual nursery themes.  They would be beautiful in any home and your baby will be able to grow with the design elements of the room long after the crib is put away.
I think if you add whimsical or fun details like pom pom trim, soft touchable rugs, adorable wallpaper, striking light fixtures and fun curtains in whatever colors you love and some great baby items like rockers for mama and plush toys for baby, you'll have just the right elements for a perfect baby nursery.
And while we are on a baby theme (and since I personally know many mamas with babies entering the world right now!) our own adorably pregnant friend Cassie will be here Wednesday to share a simple DIY baby gift you can create for a special baby!
Aren't these rooms adorable?
Don't forget to come back tomorrow for a sweet baby shower gift idea from our monthly contributor Cassie!
Related Posts:
Children's Rooms: Decorating and Organizing Tips
Inspiration from my Children's Room board on Pinterest