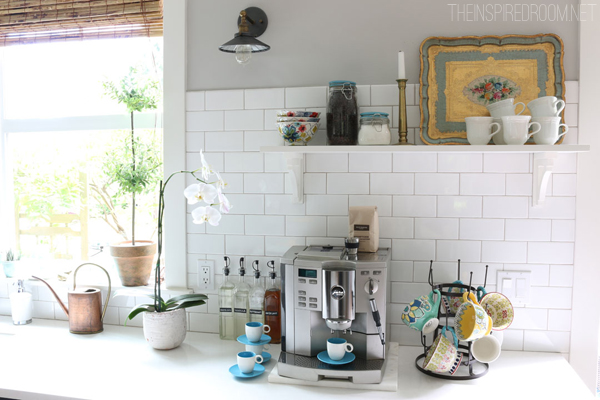 Paint color: Glidden Polished Grey
For those of you have have followed along with my blog over the years, you know we did a lot of wall painting in our old home. Even though it was a brand new house when we bought it, the paint the builder used was not only not our favorite color :) but it looked really dry and was just not good quality. I couldn't wait to paint over it!
We are happy to say we managed to paint every single room during our six and a half years there, sometimes more than once trying to get the right color. We started to paint the trim, too, but didn't get through as many rooms as we had hoped before we moved.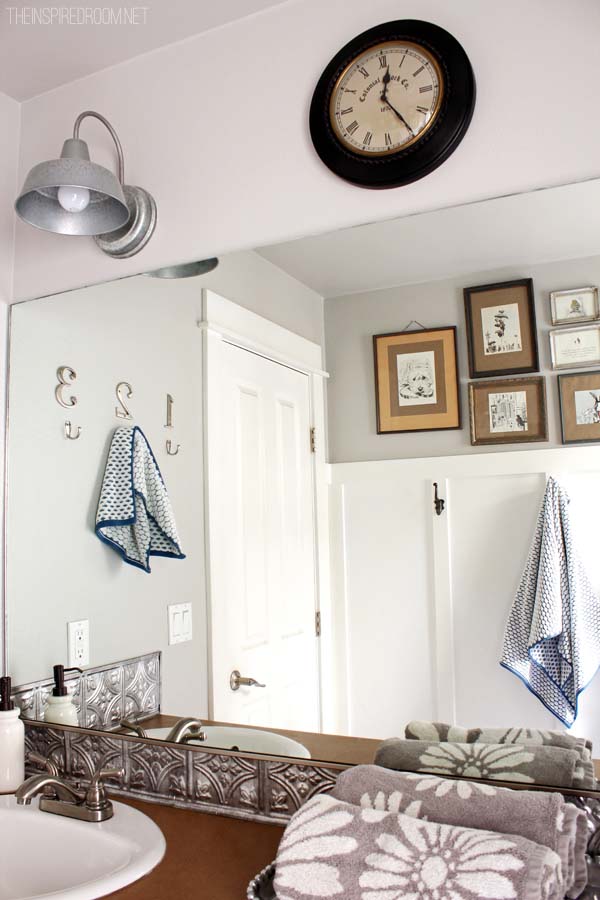 Paint color: Glidden Polished Grey
Even though it took us forever to make it around the entire house with our paint brush, it was well worth the effort. While I don't really love the mess and sometimes tedious process of painting, I do love how it transforms a space. Not all paint is the same though. After painting dozens of rooms in our multiple house-owning experience, I am careful about what brands and quality we will use. If I am going to go to the trouble and expense of painting, I do not want the experience to be frustrating and I expect the result to be a beautiful finish.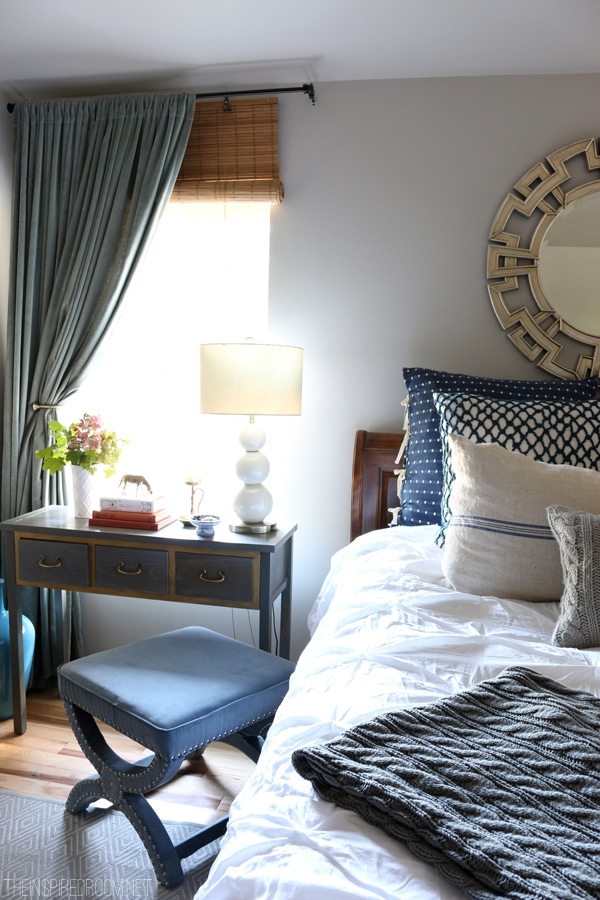 Paint color: Glidden Polished Limestone
We used Glidden Paint in many rooms that were highly trafficked or well-loved spaces, such as our family room, bedroom, bathrooms, laundry room and TV room. After several years of wear and tear in all of those spaces, we didn't have to repaint the Glidden painted rooms even once and we were still very happy with the quality. The paint went on beautifully, needed minimal coats (1-2, depending on coverage needed) and lasted for years. It was easy to clean, too.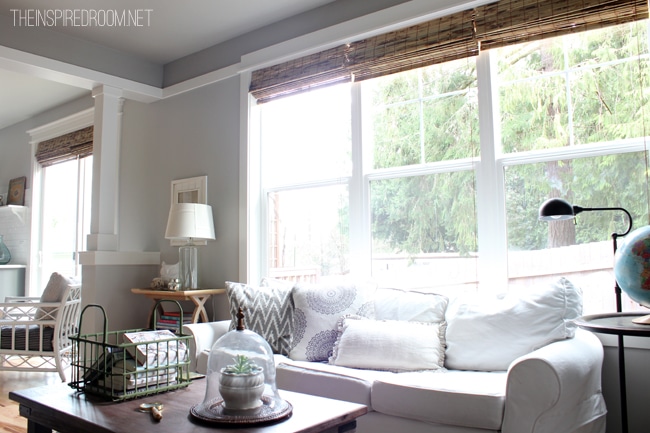 Wall paint: Glidden Polished Grey, Ceiling paint: Glidden Wood Smoke
I love to be able to circle back on projects we did or things we bought over the years to let you all hear how things held up, and I'm happy to report that Glidden paint did not disappoint. I foresee painting more walls in our future home and have no hesitation about the quality or finish we will get with Glidden. The wall paint I use is called Glidden Duo, a paint and primer in one. I usually go with an eggshell finish, but in a less frequented space I love a flat finish.  If you want to check out reviews or add your own experience, you can find Glidden paint and ratings & reviews here. Or see their paint colors here. For inspiration and advice on painting, check out this helpful site: My Colortopia (including articles I have written!) GIVEAWAY! Want to try Glidden paint for yourself? Enter to win a $100 gift card to The Home Depot by leaving a comment below on what your next painting project will be! Giveaway is open to U.S. residents only. Glidden® Paint brand sponsored this post, but my opinions and experience are my own. PS. As I mentioned in my previous post, if any giant ads have appeared anywhere on my site this week covering up your screen, I apologize! It's just as annoying to me as it is to you and we are working hard to have it removed! :)
*GIVEAWAY IS NOW CLOSED*