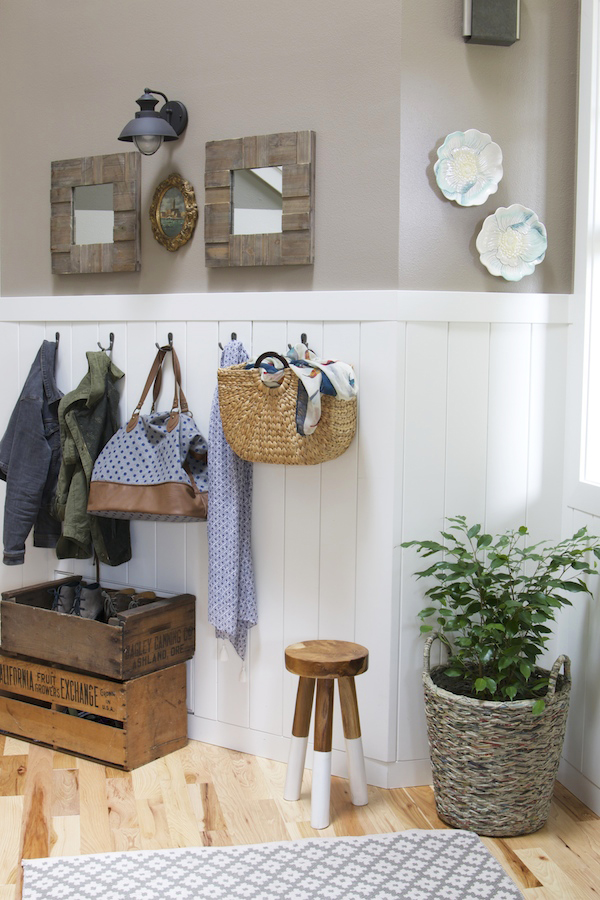 Paint Colors // Floors  // Paneling Details // Shop Furniture and Accessories
Hi friends! I have a fun little gift for you today. My daughter Courtney hand drew a wonderful quote you might have seen us post here on The Inspired Room and in the book! We now have it available as a free download! You may print it out and frame it for yourself or a friend, or post it on your inspiration board! I'm also sharing a post on gratitude over at Ann Voskamp's website today! You can find my post on her site here.
"That house was…'a perfect house, whether you like food or sleep, or story-telling or singing, or just sitting and thinking best, or a pleasant mixture of them all'. Merely to be there was a cure for weariness, fear, and sadness." — J.R.R. Tolkien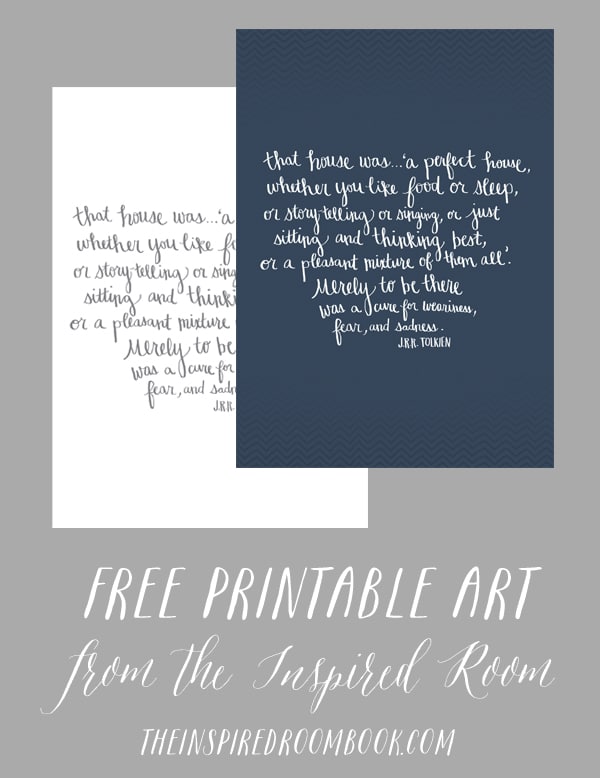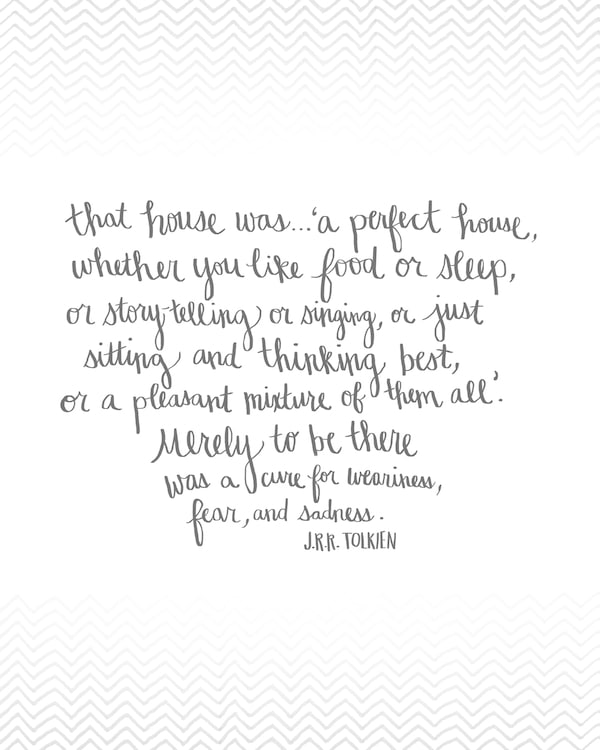 Download your art print via the links below (and pin the images above to save it for later or share with others!)
CHOOSE A SIZE BELOW TO DOWNLOAD AND PRINT OR SAVE!
Navy Blue 5×7 Horizontal Print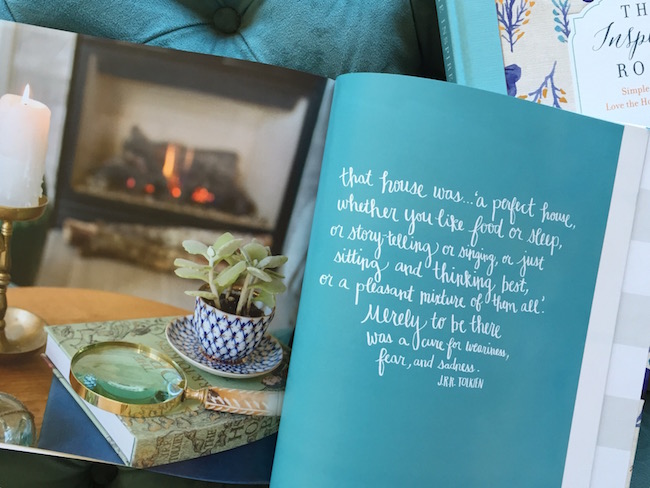 Find The Inspired Room book on Amazon!