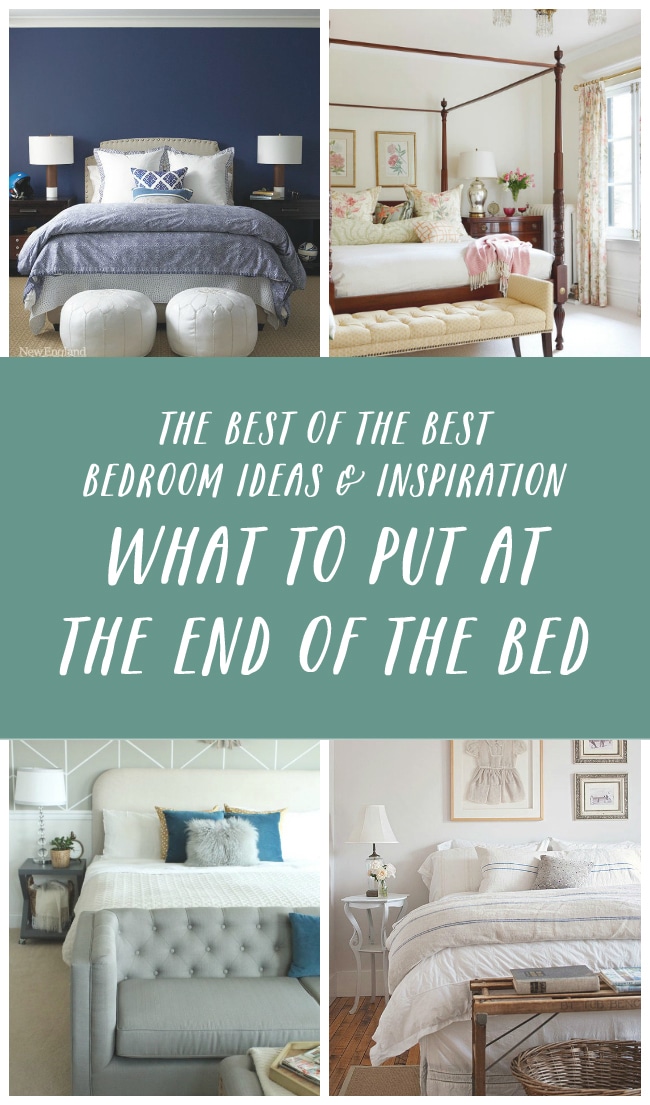 Hey friends! It's me with an UPDATE to this post! Y'all, the blog CRASHED yesterday. Disappeared off the interwebs! If you tried to visit the blog, you may have noticed it was missing so now you know why. Also, this post "What To Put at The Foot of the Bed" along with all of your comments from it vanished. It could have been worse and I'm so thankful for Ted my code person for everything he did to get the blog back up and running.
I'm so sorry to have lost your comments, I loved reading each one and sad that they are gone. I had one other post that wasn't able to go out, so I'll catch back up today and hopefully be on schedule for the rest of the week. Thank you for your patience, below you'll find the original post that was lost.
…
I hope you all had a fabulous weekend! I actually had so much fun this weekend. I took a couple of days to just putter around the house. That's my favorite activity :). I know, shocking, right? It's funny to me how long it can actually take to find that magic combination or arrangement of pieces in a room.
I find when you've moved into a new place and you are using some things you already have rather than shopping for the perfect pieces, it just takes time to land on the most magical arrangement and placement. When I take the time to just putter around, I usually make myself move things to unexpected places or different rooms.
I find if I can shut down the computer and be present in my own space (not looking at everyone else's), I can better get in a creative mindset. Then I just try a piece of furniture in a new place and maybe move art over to another corner, and even pair this item with that unexpected one, and pretty soon (on a good day, ha), something happens that just CLICKS. Those are the best days! It might take a quick shopping trip to finish it off, but I love it when I start to feel like things are really working together well and it's easy to see what is needed next.
Sometimes it clicks at first because it is something new to look at, but then the more I live with it I just start sense it's not the right mix. It definitely takes experimentation to see what works from all angles and what just feels right in the room.
All that to say, I rearranged a couple of pieces in my house and I'm very happy with how it turned out. I knew instantly I loved it so that was a good sign. I'll take some pics of the latest update to share with you this week for sure so stay tuned for that!
But first, let's fit in another post for our Best of the Best series with one of our last bedroom posts (we'll be moving on to another room soon but I have a couple more posts I wanted to get to first).
Today let's take a look at some ideas for what to put at the end of the bed, if you have room!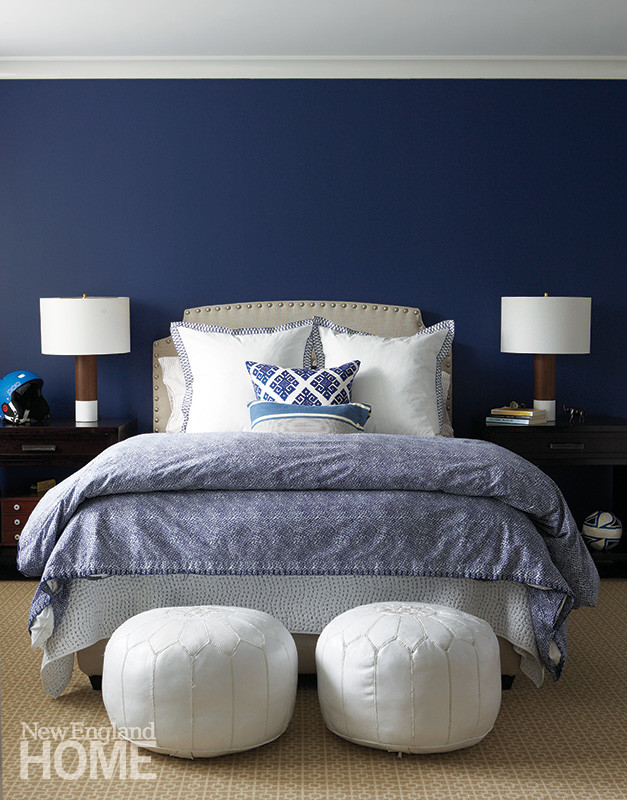 New England Home
A pair of poufs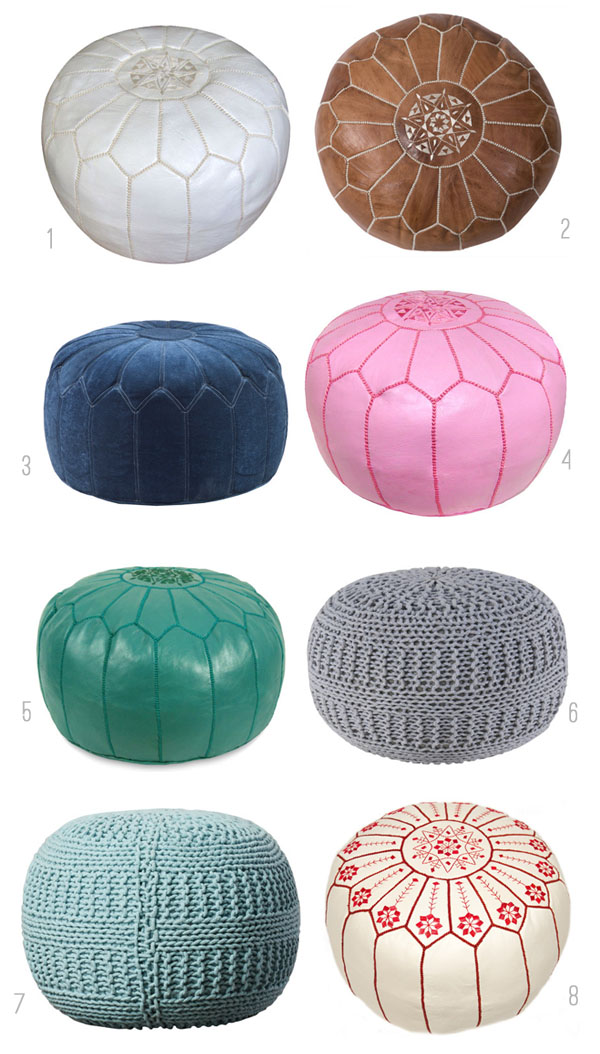 Poufs: 1 // 2 // 3 // 4 // 5 // 6 // 7 // 8
A bench (and a basket!)
Wood benches: 1 // 2 // 3 // 4
A long upholstered bench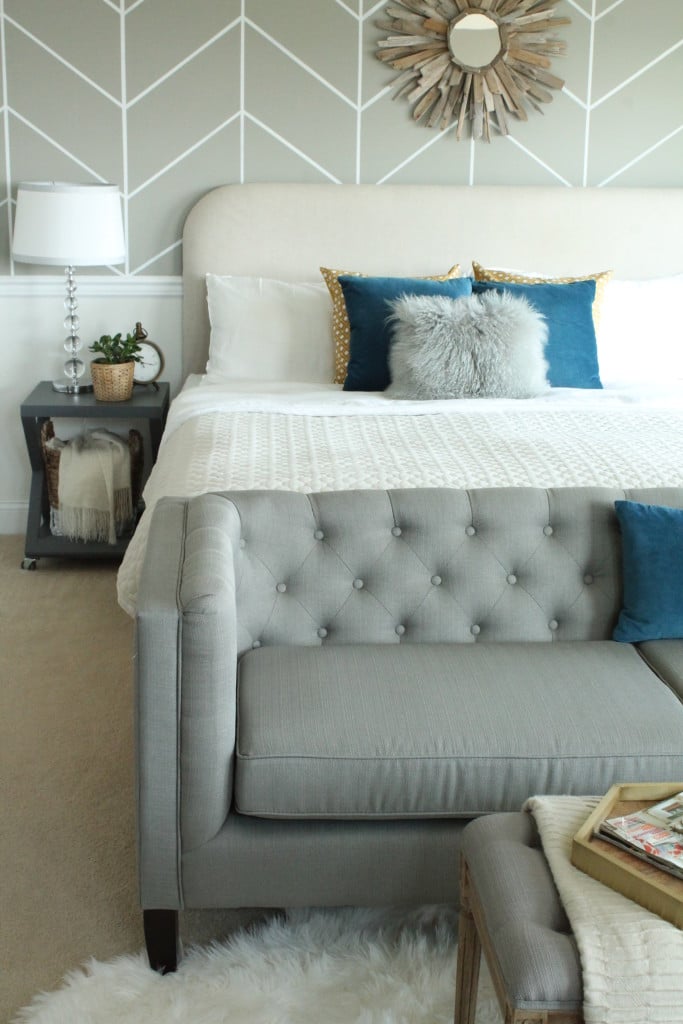 City Farmhouse /  (the sofa above is from World Market)
Two X Benches
X Benches: 1 // 2 // 3 // 4 // 5 // 6
A pair of garden stools
Or if you REALLY have a lot of space, how about a whole conversation area? Raise your hand if your bedroom is big enough to accommodate a full seating area. Mine is definitely not big enough, but I would love it if it was!
More Ideas:
A basket/trunk
Two angled chairs
A small desk
A chaise lounge
A dresser
Happy Monday! How's your summer going so far, are you ready for fall yet?