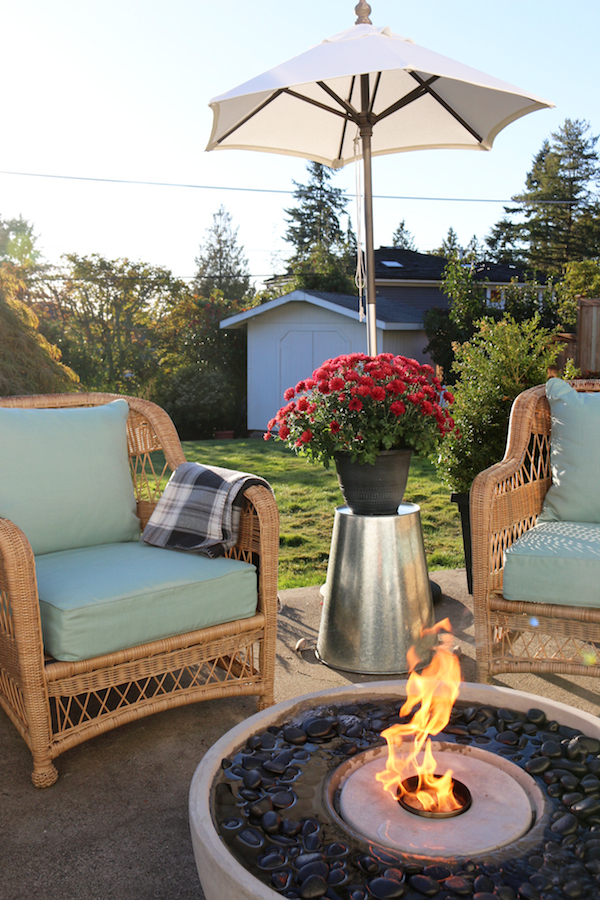 This post was sponsored by Aquascape®
When we started our side yard project at the start of this year, I imagined it being completed by spring so we could enjoy it all summer. Well, it didn't get finished and we haven't been able to enjoy it yet. I know I keep saying it is getting closer to completion, but now I'm holding out hope for mid-fall :). But the snail's pace and frustration with that project didn't really stop us from finding a way to enjoy another part of our yard.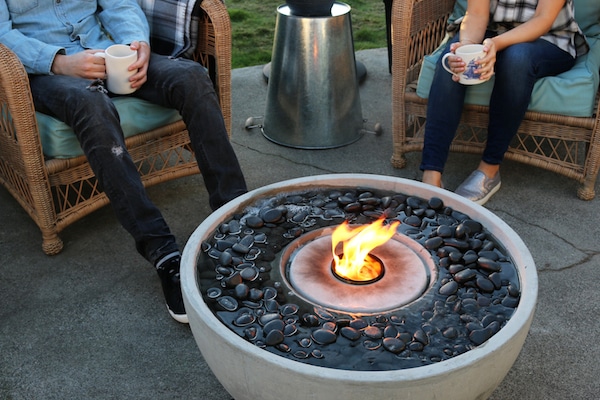 I love easy projects that can almost immediately transform your surroundings. In our last house we built a firepit on our pea gravel patio and it was one of those projects that instantly gave our yard more purpose and function. We hoped to build another firepit on our backyard patio at this house, but we decided for safety reasons we should put it further from the house. Since we didn't have time to prepare a new gravel area for it this year, we decided we'd save that project for another time.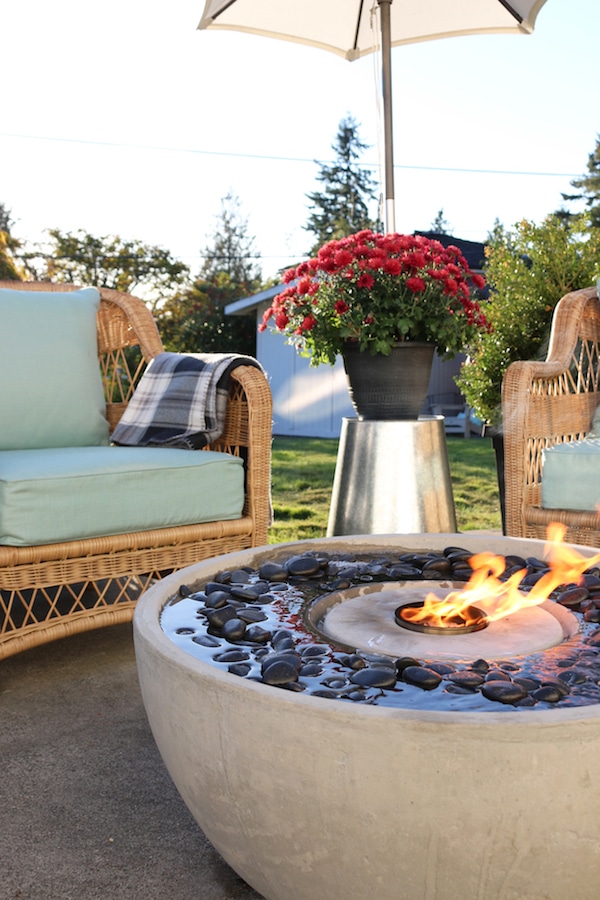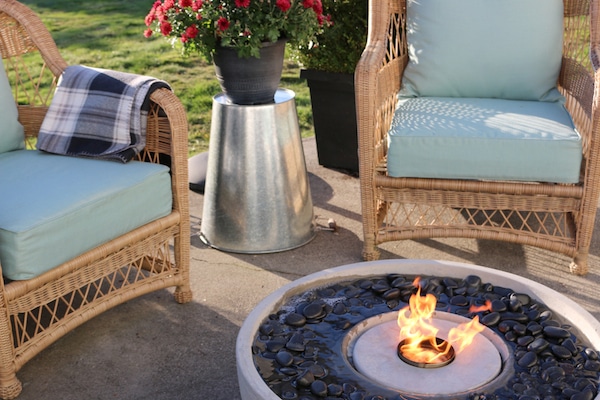 But I cannot tell you how THRILLED I was to discover a few weeks ago that there was an easy way to create more ambience in our backyard. This Fire Fountain by Aquascape is absolutely perfect for our patio! We didn't have to wait for contractors, there was no mess and it took just a few minutes to set up! That's what I'm talking about.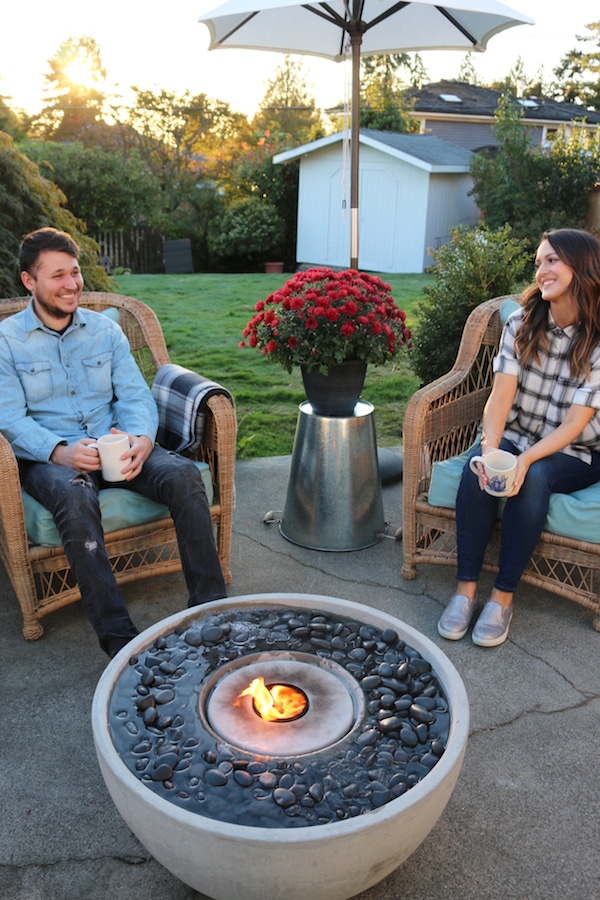 The Fire Fountain established a beautiful focal point for our family to gather around and enjoy.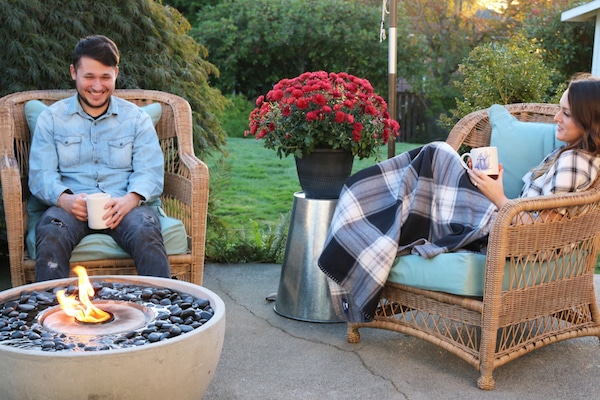 The soothing bubbles from the fountain mixed with the warm flicker of the flame is so comforting and relaxing, amazing for those chilly fall evenings! At the end of the evening, you just extinguish the flame and unplug the fountain. Let it cool, cover it and it will be all ready for next time.
This is exactly what our space needed, and the perfect way to bring the family together.
THIS GIVEAWAY IS NOW CLOSED!
HOW TO ORDER:
If you can't wait or want to find another model or check sizes, you can find details and ordering information from Aquascape (check out everything else they offer, too, including other types of fountains and ponds!) or you can find a great deal on the model I have here (mine is the medium size!).
The only two things you might want to have for the fountain is paraffin oil for the flame and decorative river rocks.
PS. Did you catch a glimpse of our freshly painted garden shed in this post? :-D