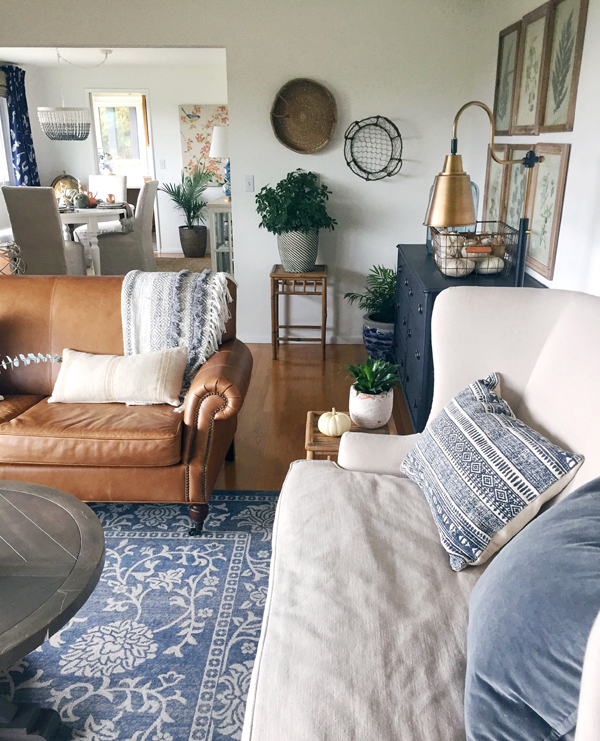 Rug source and similar rugs / Leather Couch / Linen Settee
Have you ever wondered about what to hang and where when decorating your walls? Since I've had a couple of reader questions about decorating walls recently, I thought this topic would make a good discussion for a post.
Reader question:
Hi! I love your blog and your design style! I have a question about how you decide to decorate the walls in your home. How do you decide which walls need something and which ones to leave blank? Your rooms seem to have the perfect balance. Is there a trick?
Thanks! – Tricia
Answer:
How much art will feel overwhelming, or what to hang where, or how much white space to leave on the walls is all a matter personal preference, of course. Some people feel more at peace with next to nothing on a wall or in a room, and some feel unsettled with too little in a room. Every home has unique needs, too! It isn't possible to define what will feel right for everyone, but it's fun to assess what you like so you can begin to feel confident in your own style.
With that said, here are some of my own general guidelines for decorating walls and balancing art around a room. Adjust what works best for your home and style!
1. Vary the numbers of number of items on each wall (so you don't have the same number of art pieces on each wall). For example, if I did one wall with a grid of six medium-sized frames or even a gallery wall with many pieces of random art, on a nearby wall I would limit the art to only one or two pieces.
2. Use a variety of types and shapes of objects on the walls around the room for more interest. In my living/dining room you'll see some framed art, mirrors, some round baskets, a soft canvas, an oval clock, a framed oil painting and collected oars.
3. Pay attention to scale. Bigger art pieces or groups of art will make a greater impact than a single small framed piece you can hardly see across the room.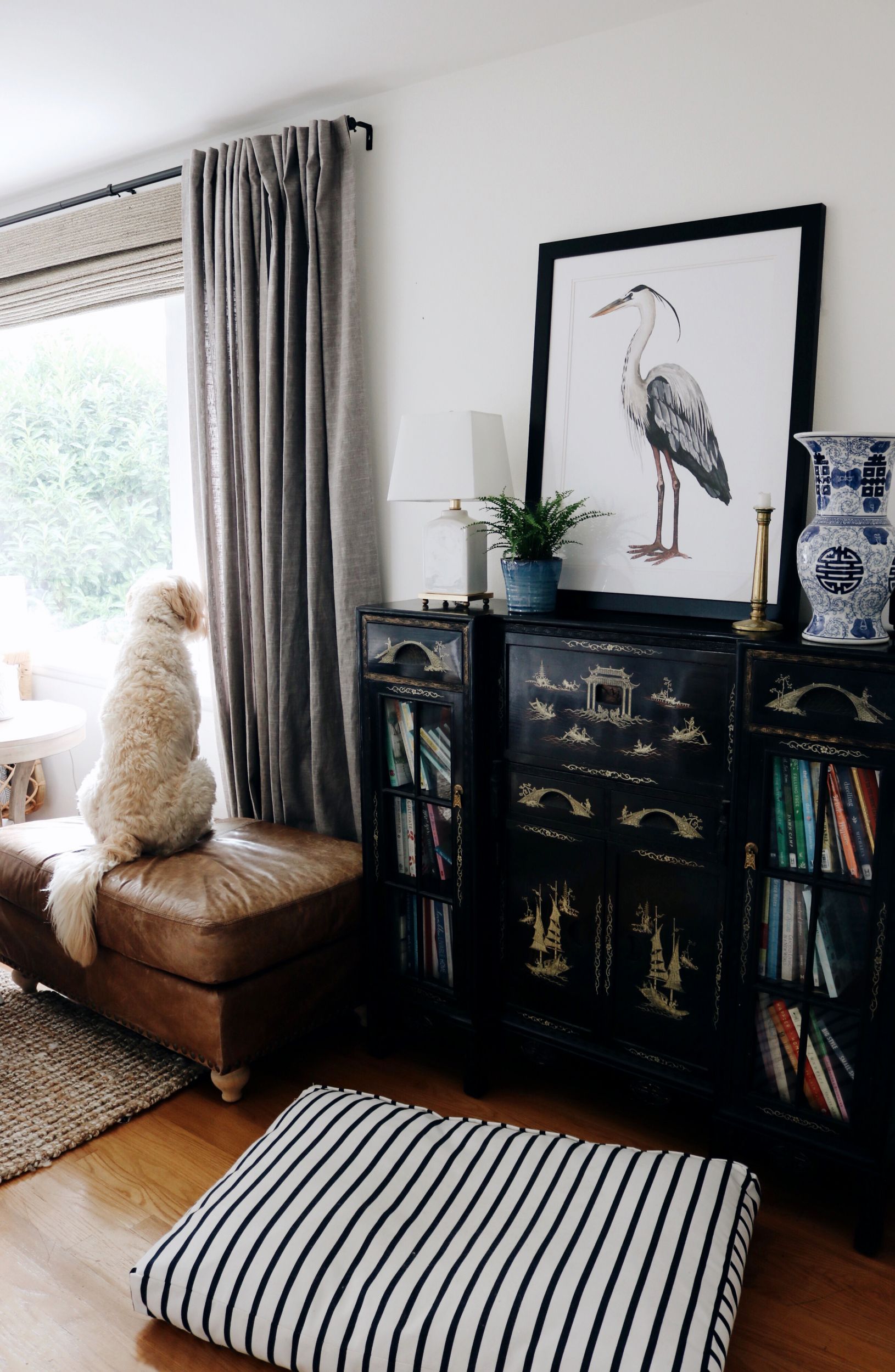 4. Avoid using multiple art pieces within one room that feature large letters or quotes. Personally, I try to limit the number of "quotes" or words on a wall in a room to just one art piece. That way the piece can stand out as special and the room doesn't feel like it is shouting words at me from every angle! Similarly, too many words or quotes on art in one gallery wall can also feel chaotic.
5. Strive for a cohesive feel to the colors, moods, textures, scale and wood tones of all objects on the walls around the room. If anything feels like it's clashing or overwhelming something else, consider what you could tweak to create a more unified look.
6. You can use more than one mirror within a room, but vary the sizes. One large mirror in a room is enough to be a statement piece (unless you are intentionally using a pair of matching mirrors over twin beds or a sofa or something). Additional mirrors on other walls in a room should be smaller in size, grouped together as a collection or gallery wall, or different shapes.
7. Hang everything so the mid-point of each wall vignette within view is at a similar height (usually for me that mid-point is a bit lower than my own eye level, and I'm only 5'2). Keeping the mid-points consistent helps the art feel balanced around the room. A little poster putty can help keep frames straight!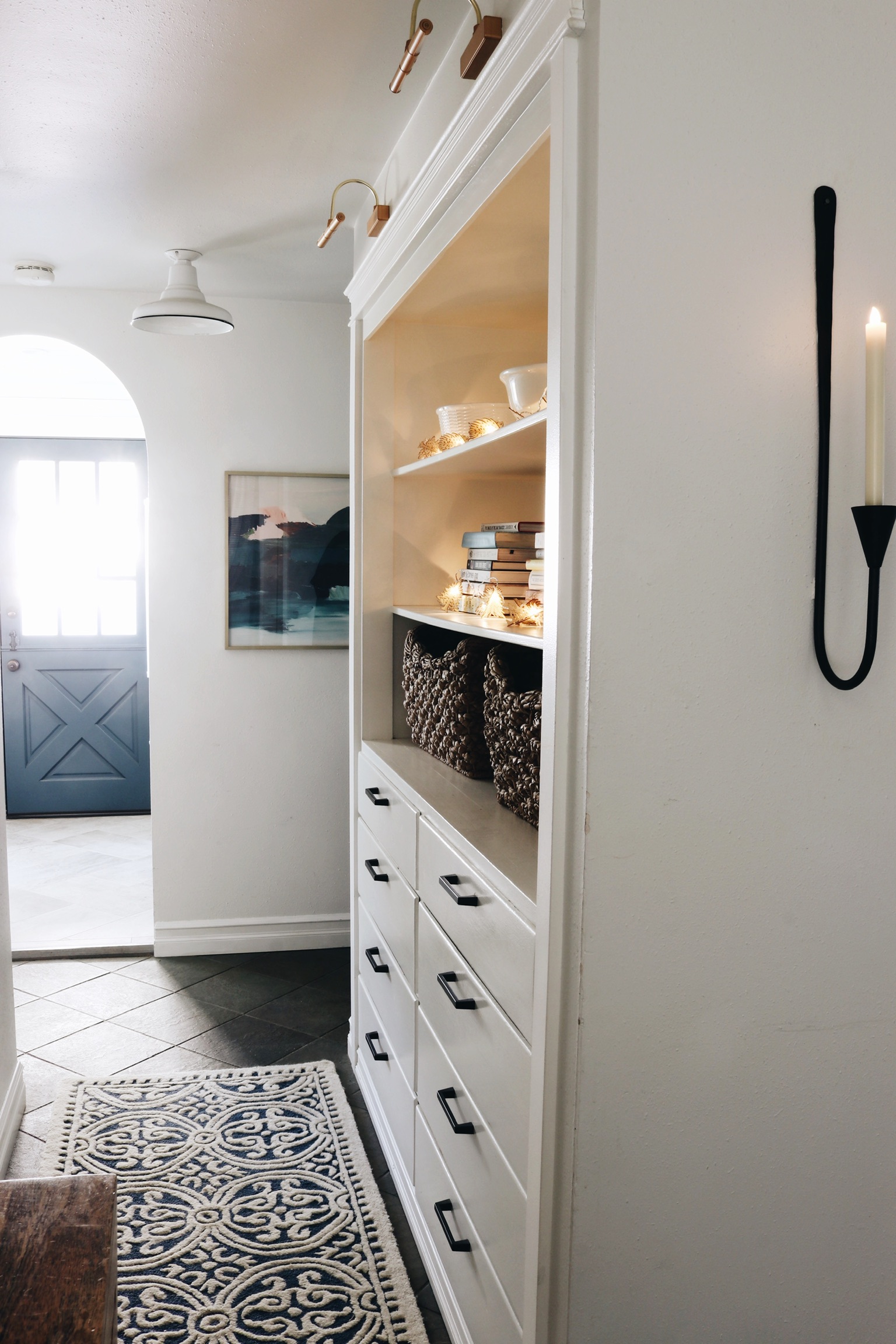 Wall Art // Rug // More Hallway Details 
8. Allow enough blank wall space for your eye to rest in between vignettes. Elements in the room such as the wall color, the style of the home, the amount of furniture, the colors and patterns in a room and within view, the doorways, the windows, and the ceiling height can all impact how much art and how much white space will feel right.
9. Ideally hang art so it feels pleasing to the eye from every angle you can see it. But don't over analyze and stress out about perfection. Sometimes art on one wall will just look best from a certain angle and is less perfect from another. A little imperfection can make a room feel more relaxed and homey.
10. When your art is hung around the room, step back to scan the space as a whole to see if all the things you have on walls within view contribute to the feeling you want in the space. If it feels too chaotic overall (for your taste), try simplifying a few things. As the seasons change or things get moved around, assess it all again to try to keep your room feeling balanced and comfortable.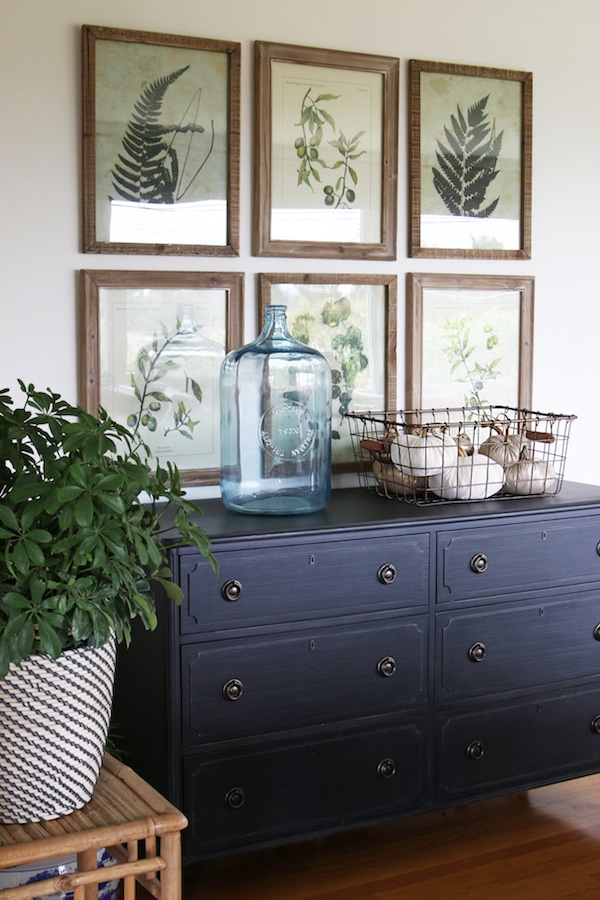 Tip: Take a Photo!
Many people focus mostly on setting up their individual vignettes, meaning they decorate one wall and then go to another wall and do another vignette. The stuff on one wall might feel interesting on its own (or make an eye-catching Instagram shot!), but if you repeat that same amount of stuff on every wall around a room it can feel like too much when you pull back to look at the room as a whole.
Here's a trick that can help: Step back as far as you can and take a photo of the entire room. A photo can help you "see" your room in a new way and better assess how it is coming together as a whole. A photo can even give you some new insight into what you need to do to improve it.
If you like the balance of your space in the photo, you are probably on the right track!
More Helpful Posts:
How to Choose Art for Your Home + Favorite Art Sources
Where to Find Coastal / Sailboat / Seascape Artwork: Favorite Sources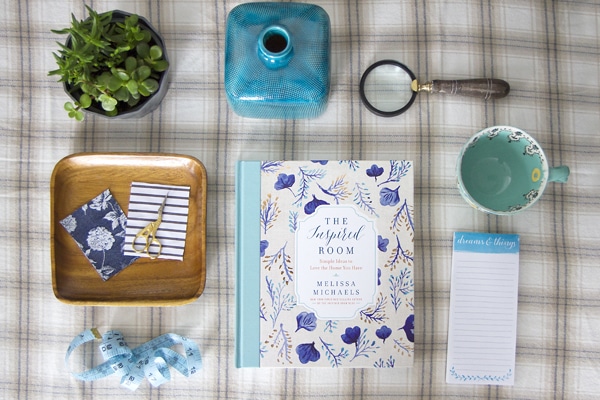 You'll find many more decorating principles, helpful tips, and simple how to's in my full-color photo decorating book, The Inspired Room, my book But Where Do I Put the Couch and Answers to 100 Other Decorating Questions, and my book Simple Decorating (under $10)!

 Pin this post for later with the graphic below!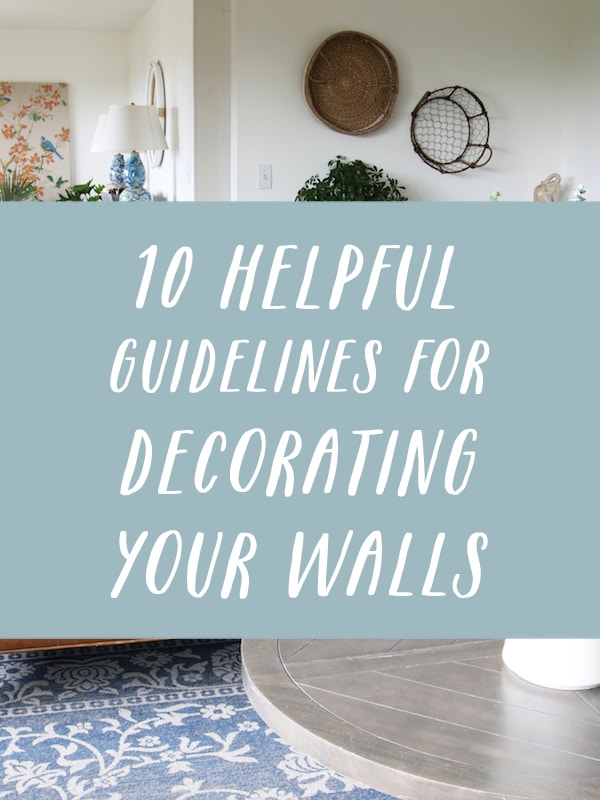 See more reader questions I've answered on The Inspired Room HERE.