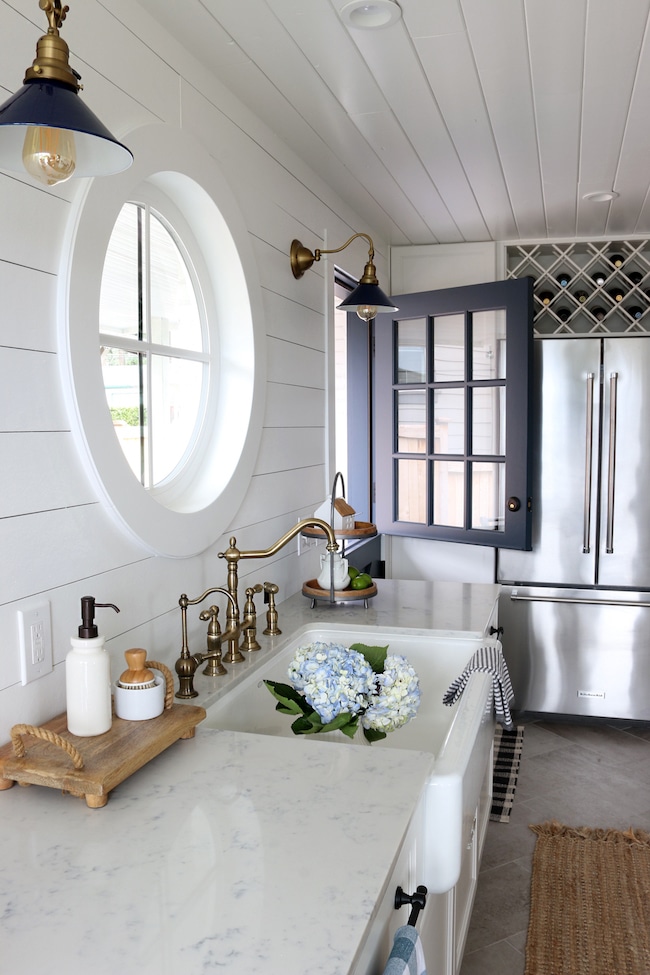 Once we made the decision to remodel our kitchen, I knew it wasn't going to be a project I could effectively just stumble my way through. I wasn't hiring a designer or an architect or anyone else that I could fully rely on to help me make wise choices. I didn't have an endless stream of funds to make design decisions any easier. This wasn't going to be a band-aid type fix and it wasn't going to be cheap, so I knew I had one shot to get this room right and keep the budget on track.
Deep breath! That's a lot of pressure for someone like me who wants to get things right the first time (not to mention the added reminder that so many friends were waiting to see what this space was going to look like, hahah…gratefully, you are all so kind and supportive). Now that the kitchen is done, I'm starting to exhale.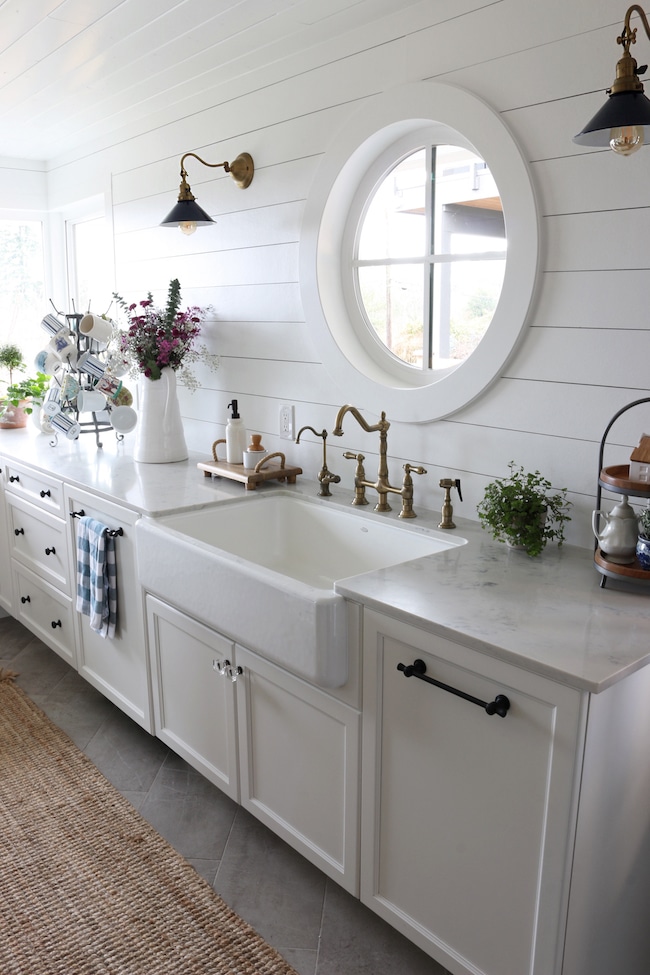 Since I can finally reflect back on this project and know that it all worked out to my liking :), I'd love to share a few of the tips I used in the design process. I'll have more to share in upcoming posts!
1. Plan enough time to research (don't rush into a full kitchen remodel).
Unless you are hiring a professional design team to oversee your project and have plenty of room in the budget, you'll want to allow plenty of time in the planning stage. If you want the best possible outcome, you'll want to explore various ideas, options and have ample time to change your mind before a check is ever written.
2. Consider keeping the footprint of the kitchen in place.
If there is a chance you'll run out of budget before you get to the fun stuff, it might pay off to trim out some costs from the start. Leaving as much in place as possible, especially things like plumbing, walls, appliances or windows, will allow you to focus your creativity on design elements within the footprint of the room.
3. Focus on a non-negotiable starting point.
What is the one feature or statement you want in your kitchen more than anything? Even though my kitchen is on the small side (in comparison to many larger projects) I started out feeling like there were still far too many options and choices! Since everything I loved wouldn't necessarily all work together in one small space, I had to narrow down some of the options to find a starting point. It really helped me design-wise and budget-wise to zero in which decision was the most important to me. I decided the dark navy Dutch door would be the first non-negotiable design choice that every other decision was based on.
4. Design focal points as a whole.
Instead of making many independent decisions in a kitchen that may compete with or even distract from other key elements once they are all together in the space, remember that each part plays a role in the whole. A key focal point in a room might include several elements that all need to work effectively together, such as a sink, faucet, window, wall sconces, hardware and color choices. Be sure to also consider how neighboring elements work with and complement the focal point.
The new round window in my kitchen was chosen for its design impact on the room. It fit within the space left by the original small window, but it definitely makes a much bolder statement due to its round shape. I intentionally simplified the impact of that statement by keeping the trim white. The round shape is already a feature in the middle of the wall. Adding contrasting trim could have been too distracting or competed for too much attention with the other important elements in this space, like the view outside the large back window to the left, and the dark navy door to the right.
To complete the focal point, the antique brass finish of the faucets and lights add warmth and a pleasing repetition of materials, and the dark shades on the lights provide balance and a nice complement to the dark hardware and door.
Are you remodeling or updating a kitchen this year? What decisions are the most challenging for you?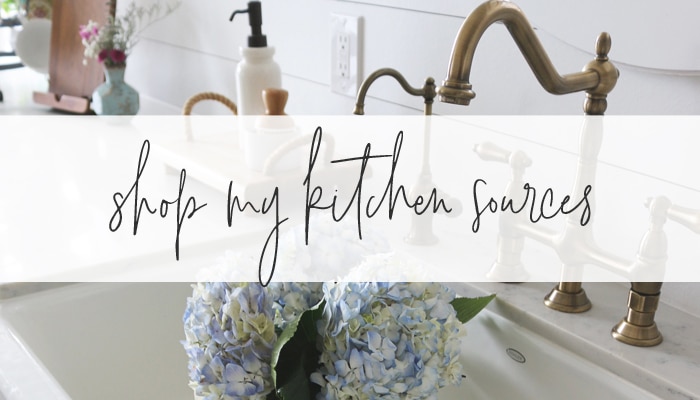 Related Posts:
Click here for My Kitchen Reveal & Tour and Click here for my Kitchen Source List