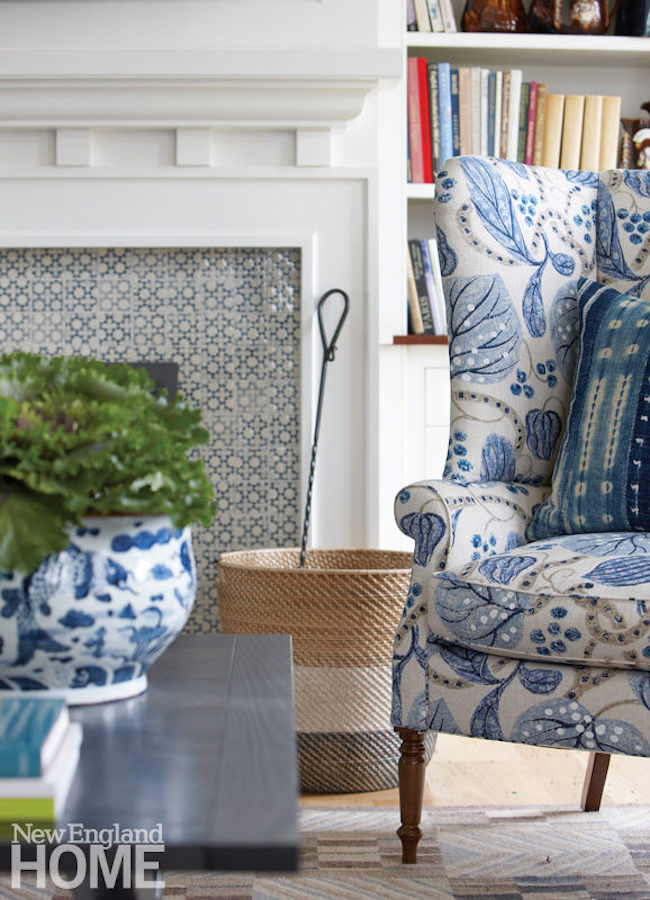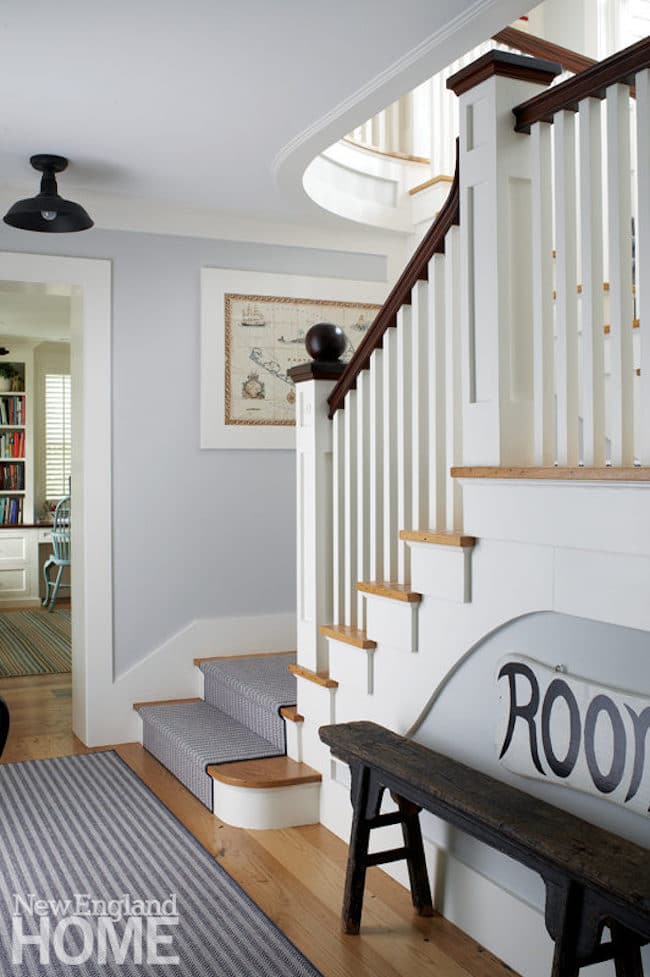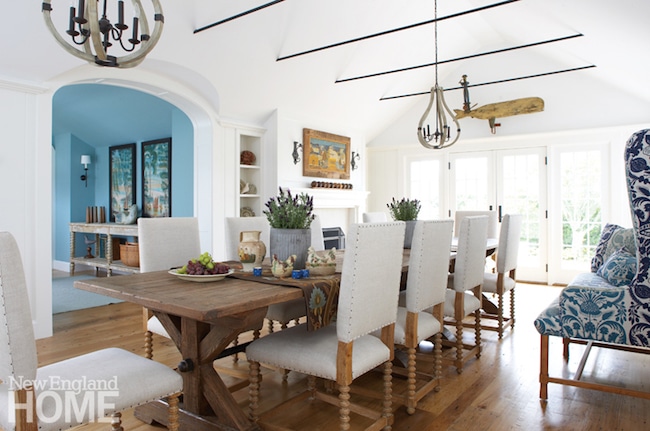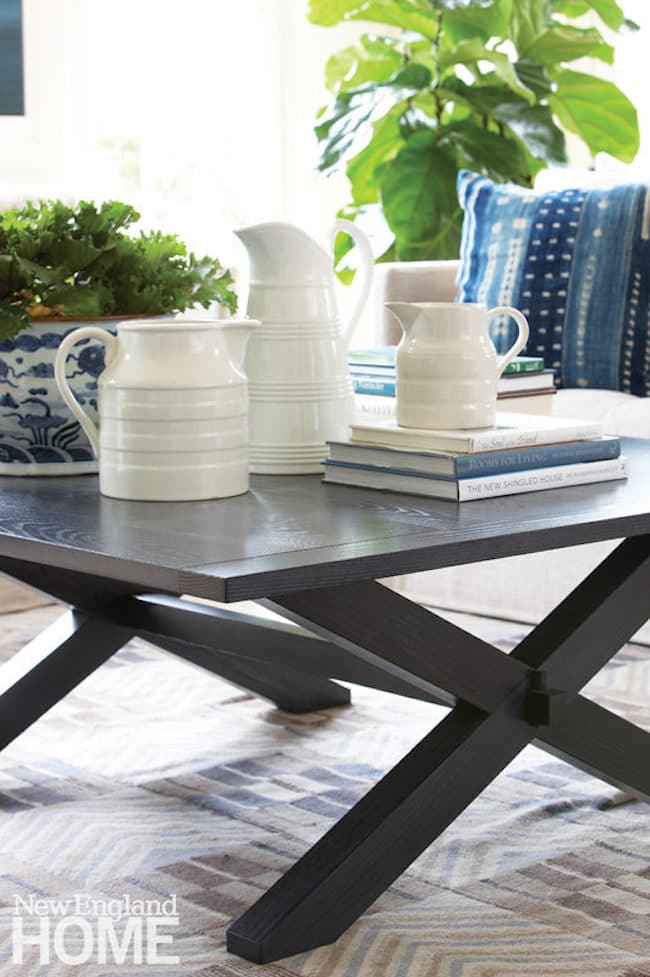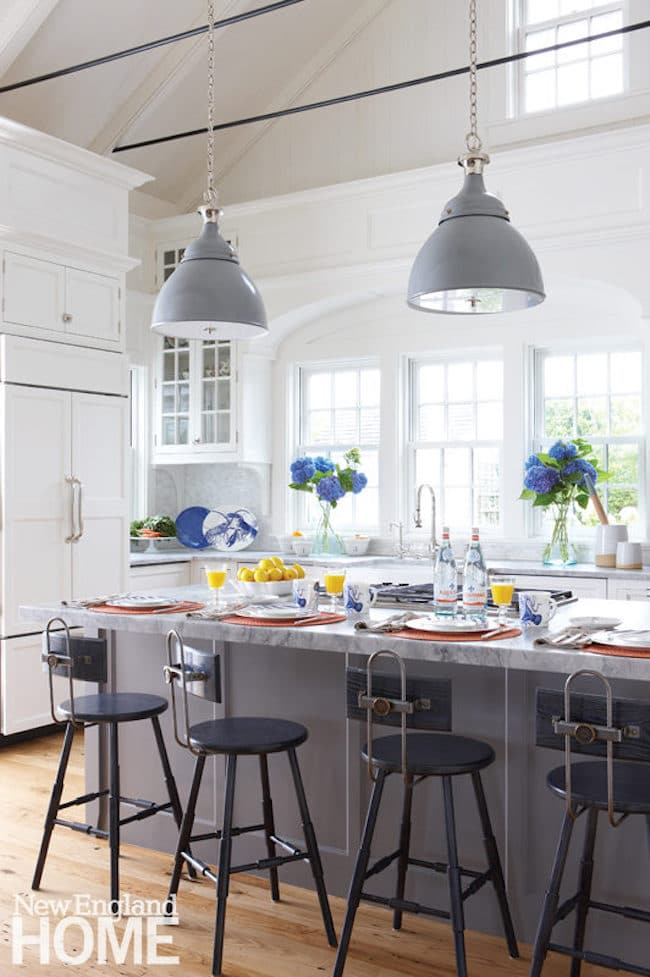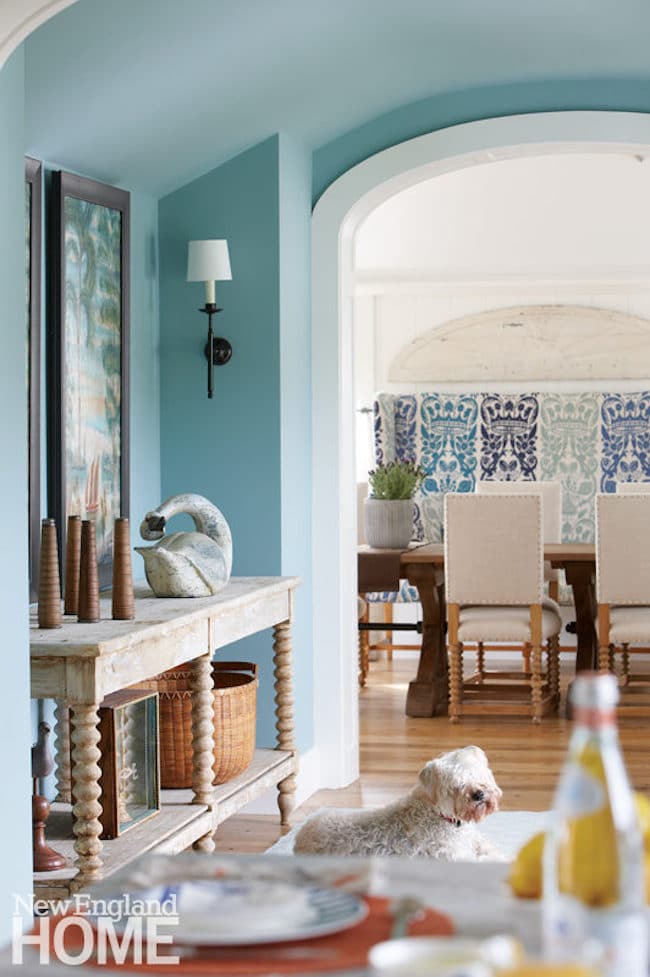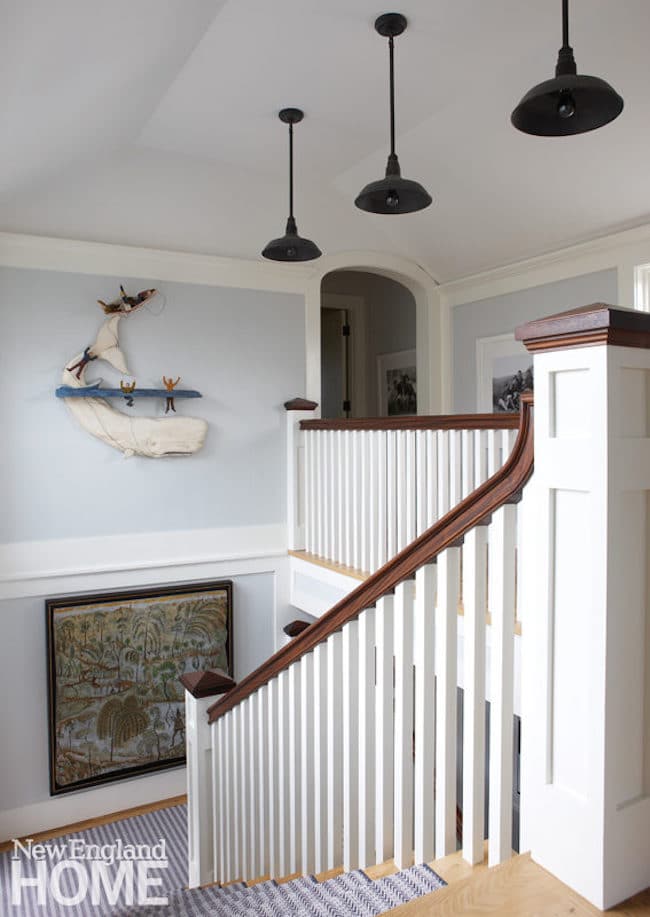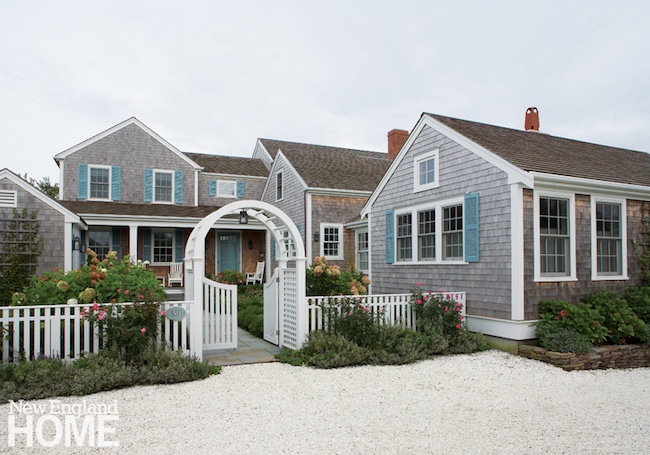 There is just so much to love about this house in New England Home! I could move right in. :)
Here are a few of my favorite elements and takeaways from this home:
All the blue and white is so classic and cheery!
The industrial lights. I love how they mixed in some industrial lights which keeps this home feeling casual and kind of beachy–not too stuffy or glamorous.
The patterns. I felt so inspired by the interesting patterns on everything from the fireplace tile to the blue and white accessories to the pillows, rugs and those chairs!
A truly lived in space. Some houses can seem so stuffy that it's hard to imagine living in them. But not this one! I love all the books in the built-ins and sitting on tables, a cute dog lounging in the entry, the spaces to sit at the island for breakfast and the nice big dining table for gatherings.
Wood tones bring such warmth and texture.
Interesting architectural features. The gray exterior shingles, blue shutters, the fence and arbor, the interior woodwork, built-ins, arches and staircase, oh my!
GET THE LOOK:

Chances of moving into that house are probably pretty slim, but here are some ways to get a similar look right where we are (scroll with the arrows above, or you can see sources below the mood board, too!).

Sources for above: 1 // 2 // 3 // 4 // 5 // 6 // 7 // 8 // 9 // 10 // 11 // 12 // 13
PS. I just discovered that my past few posts have not been going out to email subscribers! If you're already subscriber and you got an old welcome email, or if you get all the posts at once or a few days late, I'm sorry about all the chaos! :) Ah, technology. If you aren't subscribed yet, you are probably feeling left out about now. So, why not join us and subscribe now! :)
Photography by Michael Partenio, Architect: Thomas Catalano and Kerri Byrne, Catalano Architects, Interior design: Nancy Serafini, Builder: Les Fey and Will Gorman, Les Fey Millwork, Landscape design: Patricia Dunn, Sabrina Design