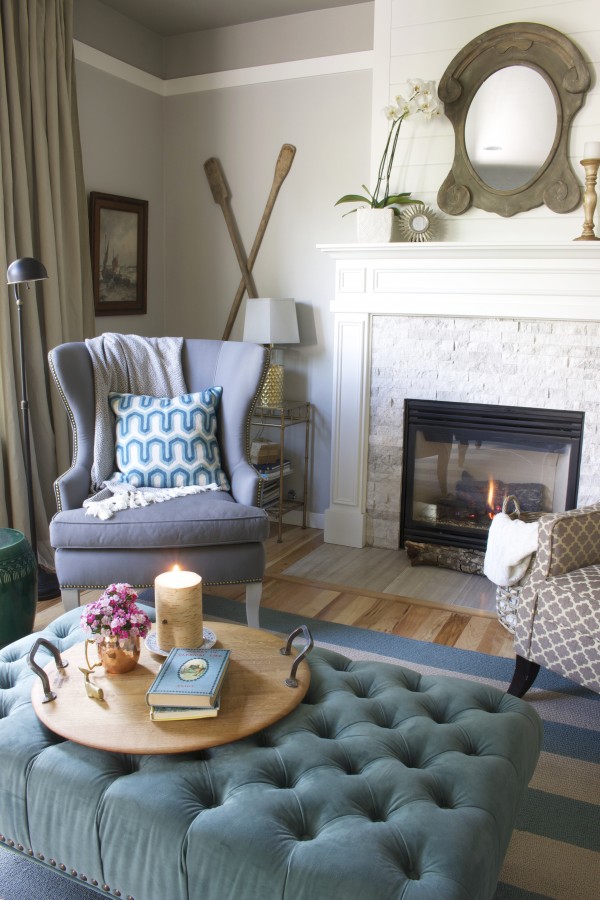 I've long been fascinated by the process of finding one's style in a home. We all might set up our home a little differently, and certainly every home and situation is unique. I've often said there isn't a one-sized fits all formula to creating a home and I still believe that is true. Creating a truly authentic home is a unique learning process! But I think most of us can relate to the emotions and general twists and turns found in every home-creating journey.
Do you ever feel stalled or like you've lost your way when it comes to bringing your style to your home? I have! Because I've lived in quite a few homes, I've begun to see patterns in how I approach the design of our home. Knowing that ups, downs and stalls and puzzles to solve are a predictable and productive part of the end result gives me the confidence and patience to persevere.
Each room and home brings it's own twist to the experience, so we don't always know exactly how things will come together even if we start out on the right track. Sometimes unexpected turns can be part of the fun, of course, but feeling stuck can be frustrating.
My husband was at a work meeting the other day where everyone in attendance had to make a list of their strengths and weaknesses. But rather than call them "weaknesses" they called them "growth opportunities." We laughed about it when he got home, but isn't a positive outlook a more productive way to look at any challenge or turn of events?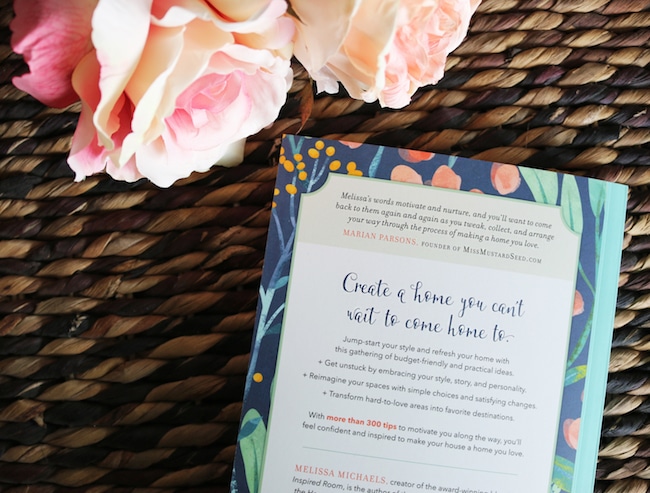 I remember times in the past where I saw a change of direction or even a small course correction as a sign of a discouraging design failure on my part. Now I try to see change or experimentation that leads to a more desirable or authentic result as a victory! Resigning yourself to indefinitely live with a look you don't love, feeling stuck with something you bought that doesn't reflect or serve your family, or giving up on any type of creative alternatives? That would be a fail.
Experimentation, changing your mind about what you want and taking on new design challenges along the way are a part of creative expression. Each new layer you add or any alteration you make in your surroundings can help shape the home you live in into an authentic reflection of who you are today.
And for creative homebodies, don't we feel most at home when we sense that personal connection to our space? If that describes you, it makes sense that you'd be a little restless sometimes. We all feel the need to rearrange the furniture now and then to reflect our current state of mind. I get you. :) You can always put the furniture back tomorrow, but you might as well enjoy trying something new today.
I know sometimes we find ourselves in seasons that truly stink and there's not much we can do in our homes but just get through it. Give yourself grace in that circumstance, friend! If you want to do a little something (and sometimes we need to just make ourselves do a little something if we can)…a quick tidy of a nightstand, a dusting of a tabletop, or even a few handpicked flowers in a vase can bring a small but much needed morale boost. <3
But if you are just in a regular ol' design slump, feeling stuck, aren't sure where to begin, or are at a standstill with your home, pick yourself up and try to get back in the game! Even if you don't feel it right away, a small change or step can eventually make all the difference. Before you know it, you'll be loving where you live (or rekindling those old feelings!).
What are your current "growth challenges" when it comes to your home? Let's chat. :)
You can find lots of my simple and affordable tips in my two newest books Simple Decorating and Make Room for What You Love. I hope they will encourage and inspire you to create a home you love! You can find all of my books here and through the arrows below.