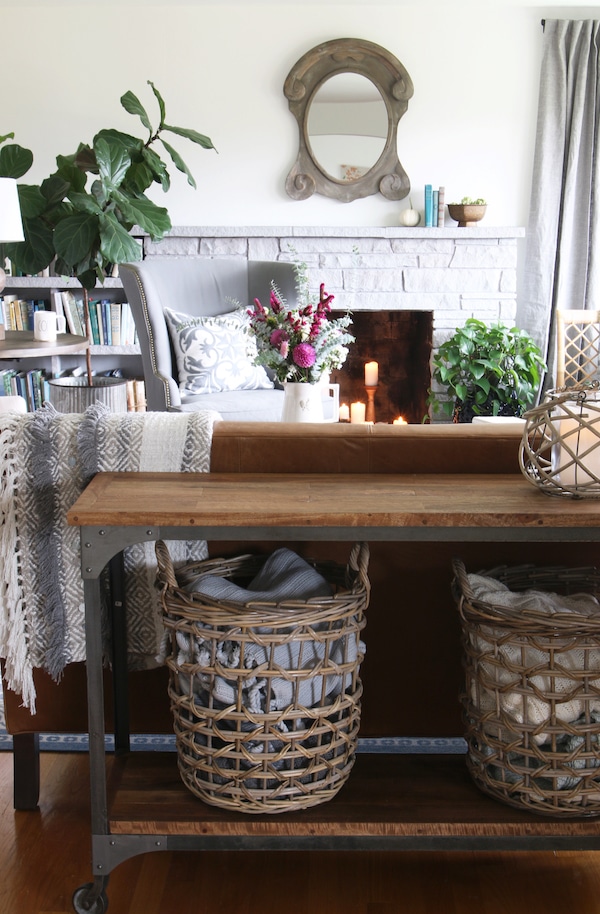 This post is in partnership with World Market
As I've mentioned, our living room has been undergoing a little "in-between" makeover. I want our house to be as cozy and functional as possible for the holidays so I still have a few things I wanted to finish up. Our living room has been completely rearranged since last year, so it's taken me some time to pull it back together again.
Today I'm excited to show you how I've styled and used one of my favorite furniture pieces, the Aiden Console Table by World Market. We've used it at least three different ways in two homes. It's such a versatile piece.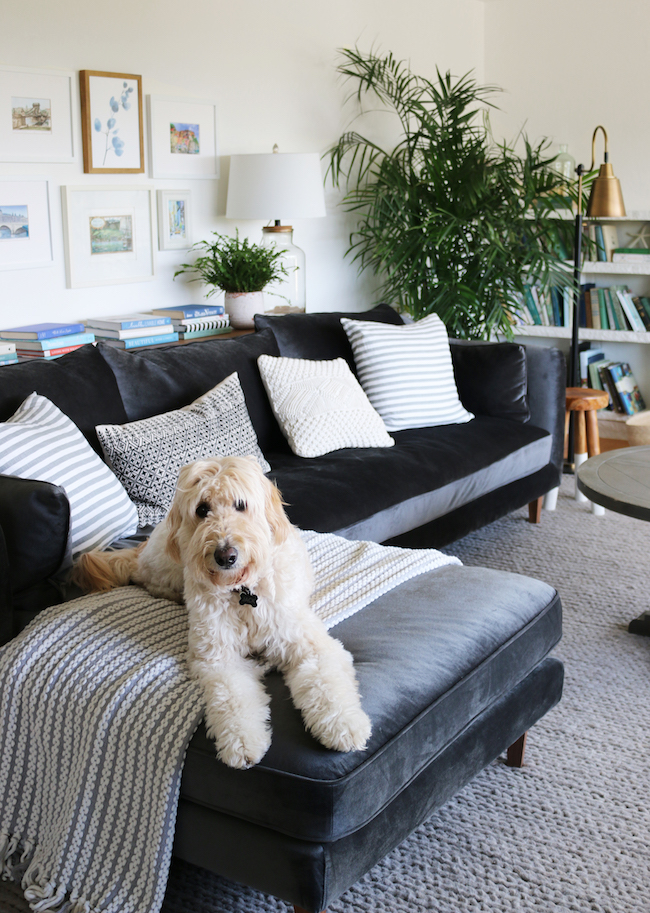 One of my missing "pieces" was a sofa table for behind our sectional. So my wheels started turning! Where could I find the right piece?
Anything I had or could find to try was far too short. But I didn't want to invest a ton of time or money in something custom since I didn't even know how long we'd have this particular sectional in this room.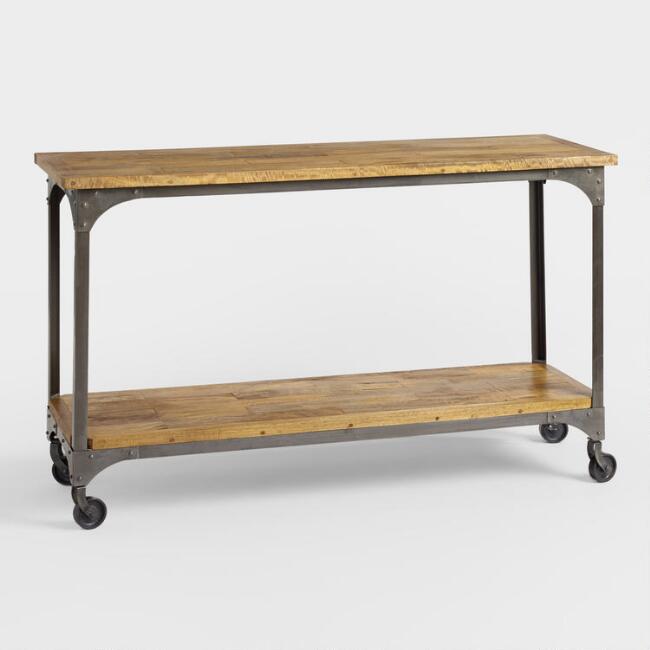 The one piece I kept coming back to was our Aiden Console Table from World Market. It was too short for the sectional, but otherwise it really was perfect in almost every other way.
It was the right height for the sofa, perfect depth for behind it and the right shape to fit against the wall. Hmmm…..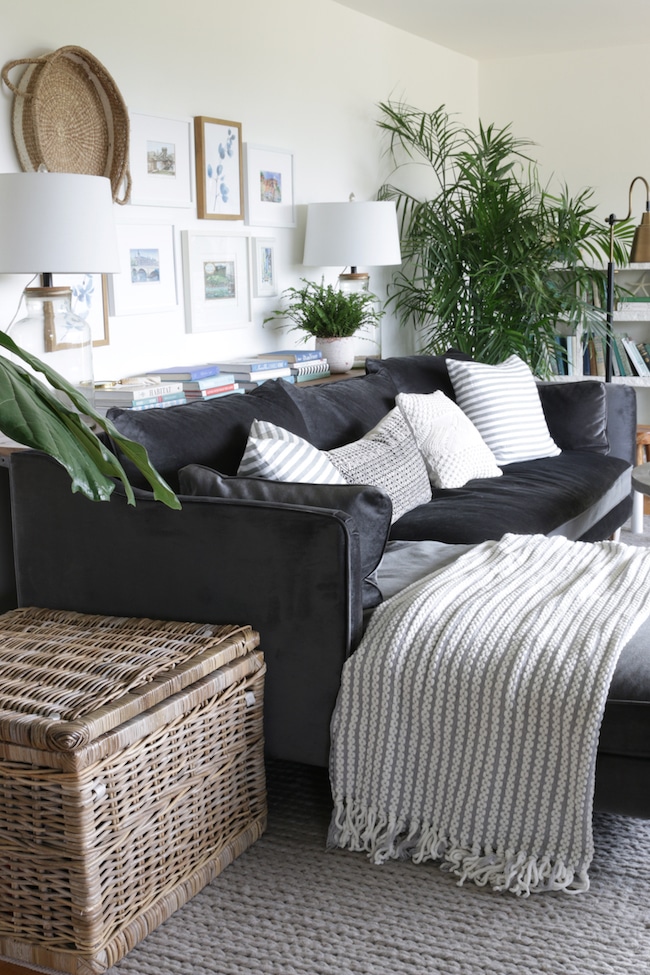 Honestly this console table has been the perfect solution over and over again for so many purposes in this house and our last house. It's just a great piece! It's even most recently been a sofa table behind our leather couch (as you can see in the first photo), so that's what sparked my grand idea. It was a design epiphany of sorts.
If ONE cart worked well as a sofa table, why not get another cart to make one long enough for the sectional? So with that little nugget of an idea, I measured and then was off to World Market with a gift card to get myself another cart. Best news, it was 40% off!
I was super excited to get home and give it a try. And voila, I'm happy to report that two carts together do in fact make the perfect long sofa table behind our sectional!
You can actually hardly see it now that it's tucked in behind the sofa, but when you do walk around to look at the side or see the top, it's attractive from all angles!
I didn't feel the need to fasten them together or make any modifications at all (KEEPING THINGS SIMPLE FOR THE WIN!). I just set them side by side and they instantly became a long sofa table. Who knew it could be this easy?
You can see a couple of the other ways I've styled my World Market Aiden console table over the years, below.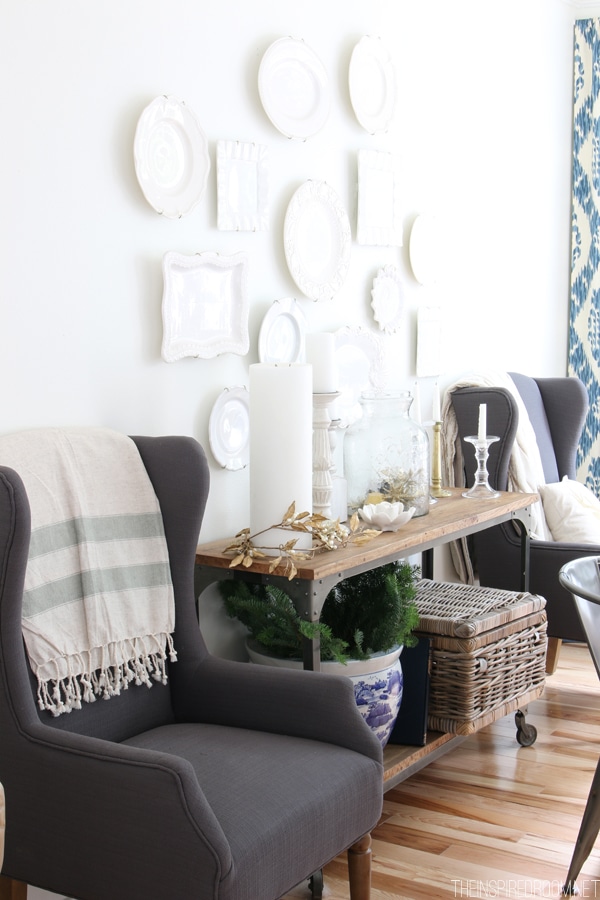 It was perfect as a display table in our narrow dining space. And it was so fun decorating it for the holidays!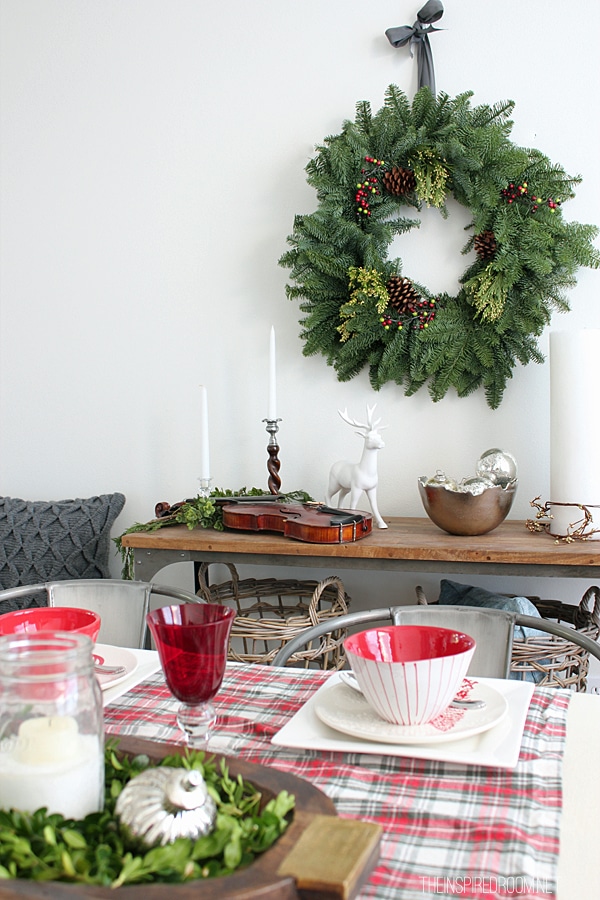 We also used it in various rooms as a serving cart for drinks or dessert.
And of course, the console table has served as a sofa table, which is what sparked the idea to double it for our sectional!
If you invest in flexible pieces, you'll find all sorts of ways to use them for years to come.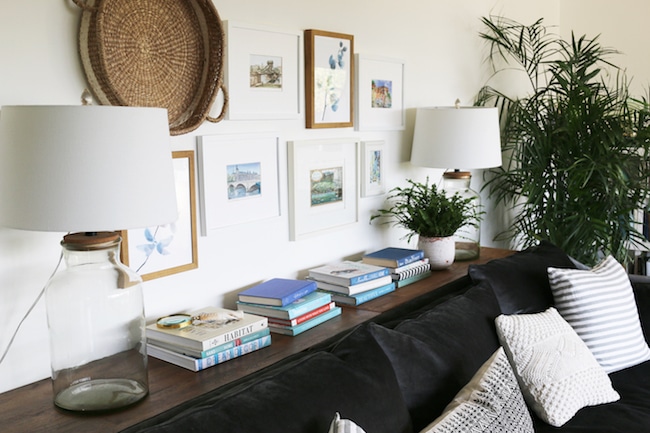 And now we can say that two are even better than one, yes?
Now we have a perfect spot for lamps, decor, books or snacks.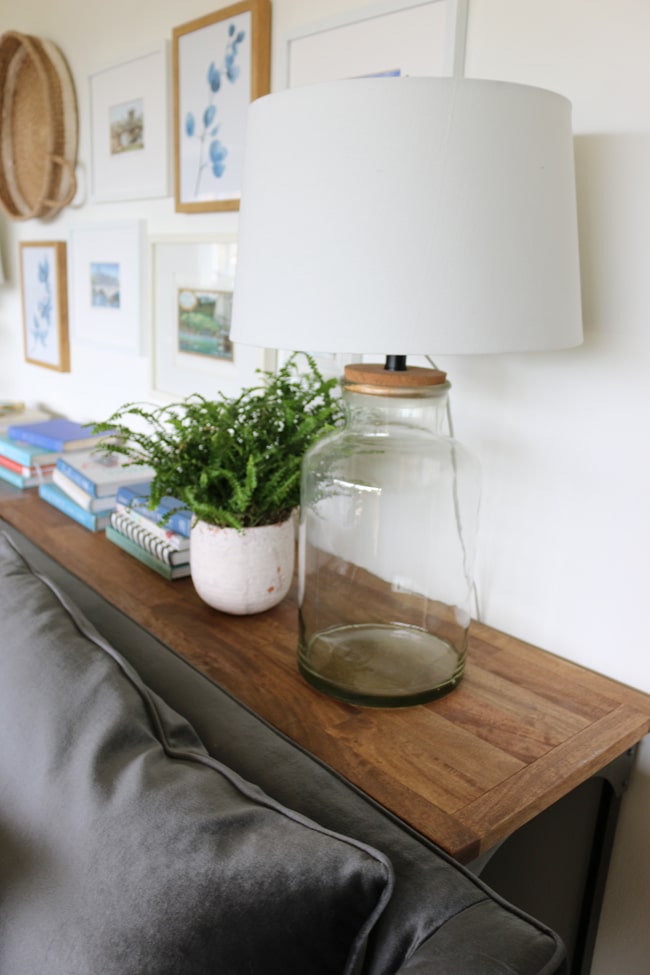 Do you have any flexible pieces that have served you well over the years?
This post was sponsored by World Market. You can save 40% ALL furniture right now at World Market (with use of Furniture Coupon/Code) 11/1 through 11/26.
Shop World Market Home Decor Pillows & Throws
World Market launched their Golden Llama Treasure Hunt! Each day until November 22, 2017, five golden llamas will be hidden throughout the store. Daily clues will be shared through social media and online and customers are invited to search for a golden llama in exchange for a reward coupon valued at $20, $50 or $100 to be used for merchandise in stores. That's over $1 Million in Total Rewards! For rules and how to play go to www.worldmarket.com/hunt.
Watch World Market's (adorable!!!) holiday short film The Performance!