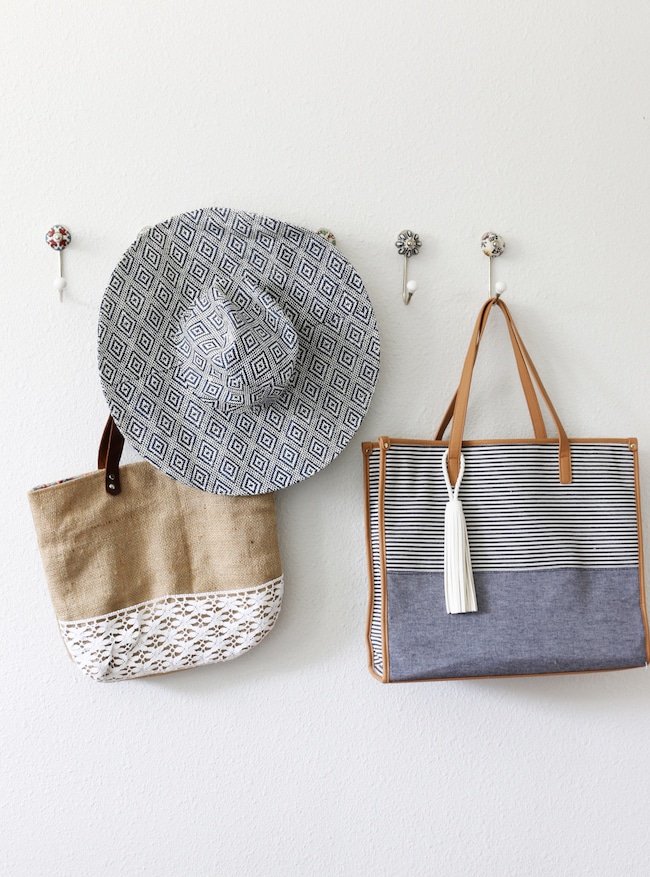 One question that has come up around here a lot over the years is this:
How do you get a house clean when you're just too busy (or worn out!) to clean it?
I feel your pain on that one.
Even if you have a free day, who wants to spend that day cleaning?
I thought since we'll be talking about housekeeping here and there over the next few months, I'd share my number one strategy for cleaning even when you're crazy busy.
Ready?
Commit to keeping up with the stuff that piles up.
Yep, don't hate me for saying it, but this means I clean every day. I just don't clean everything when I'm busy. I let other things go. But I don't give up on the house and do nothing at all. I just stick to the stuff that piles up every day.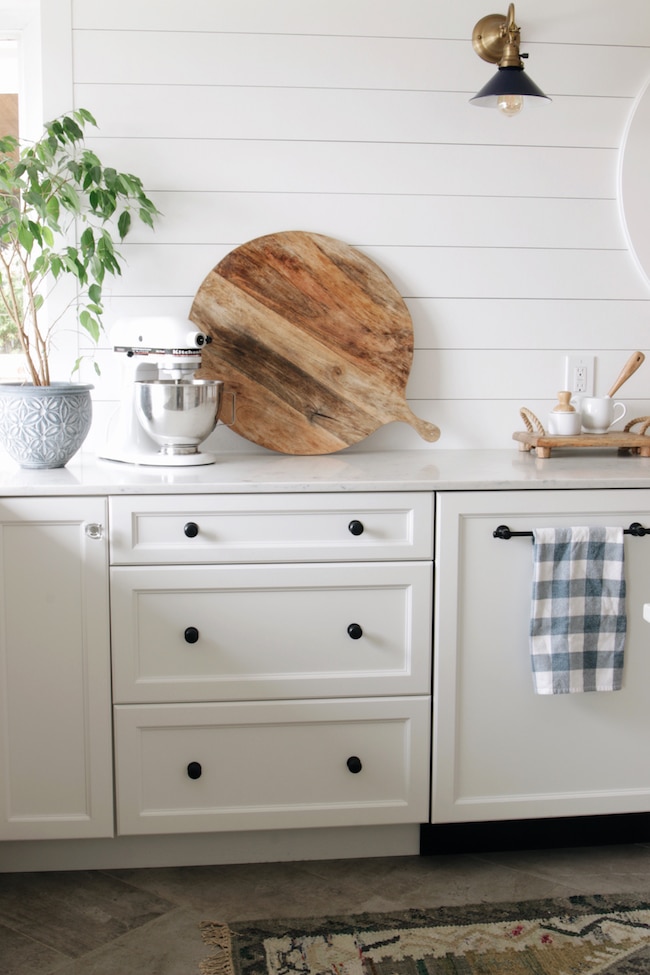 I know, cleaning every day seems awful when you're tired or busy. You might think it sounds impossible if it isn't something you do right now. And it can feel counterintuitive. If you're busy, you really believe you don't have any time to clean. So you don't. By the weekend, the house is a pit and you're not in the mood to spend the weekend cleaning. Four weeks later, it's become embarrassing. A few months later, it's depressing.
Even when we're tired and in a super busy season around our house, we're still committed to keep up with the stuff that piles up. That means the dishes have to get washed after dinner. We will wipe out the sinks every day and the toilet, too, as needed. We will do a load of laundry daily or at least several times a week. I'll clear the junk off the main clutter hotspots so there are some moments of sanity.
Trust me, when I first tried cleaning this way I thought I hated this plan. I remember thinking OH MY WORD, I'm cleaning all day long now! That was an exaggeration, but in my mind it really felt like it was way too much.
But guess what?
The reason I felt like I couldn't possibly clean this way was simply because it wasn't yet a habit.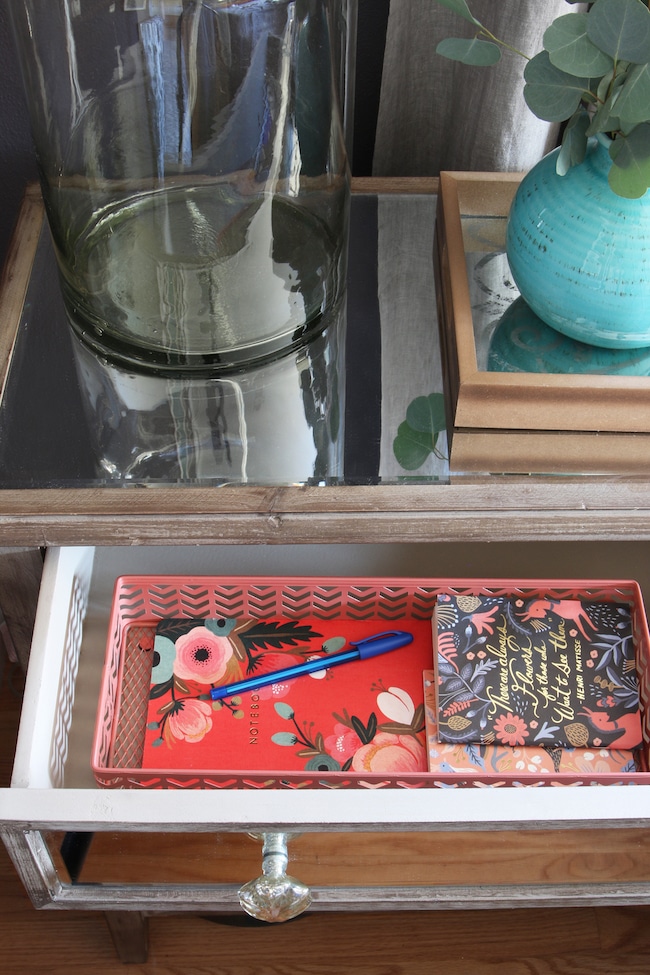 Until daily cleaning was ingrained in my daily routine, I thought all the time about how hard it was! Once I got the hang of keeping up with what I didn't want to pile up, I stopped giving any of it a second thought. The result became so worth it, the effort seemed to pale by comparison.
That doesn't mean we don't drag our feet when we realize we still have to do the dishes before we can head to bed. But we almost always do it anyway. Once in awhile we decide to skip it, but when we do it's no big deal now because tidiness has become a routine we won't forget or need to relearn.
So our main rule about daily housekeeping is…we just do it. It doesn't take much time to clean up the kitchen when you do it regularly. Putting away that pile of clutter on your entry table, or tossing the piles of shoes in a basket will really only take a couple minutes each day. A load of laundry isn't that big of a deal, you can even fold while you watch TV!
Keeping up with the dailies saves so much time and stress later on that it's not even a question for us any more! We just do it because it's worth it.
If you're feeling behind on everything, I still recommend you start the clean as you go plan! Of course everything won't get done every day, but you'll feel more in control with what you do accomplish. Plus keeping up on a few things feels more hopeful and inspiring.
If it helps, you could set a time limit you can handle every day, such as I will clean up the stuff that piles up every evening for 15 minutes. It's not too hard to clean for 15 minutes a day, so a simple goal like this will empower you for success.

Check out my book, Simple Organizing on Amazon or Barnes and Noble!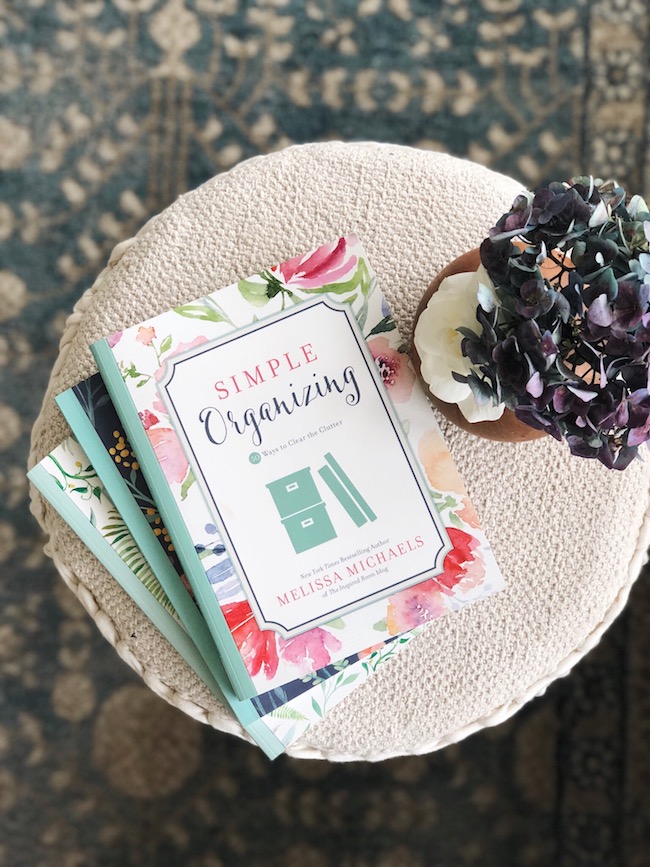 My housekeeping books:
Simple Organizing. Amazon or Barnes and Noble
Love the Home You Have (NY Times Bestseller). Amazon or Barnes and Noble
Make Room for What You Love. Amazon or Barnes & Noble