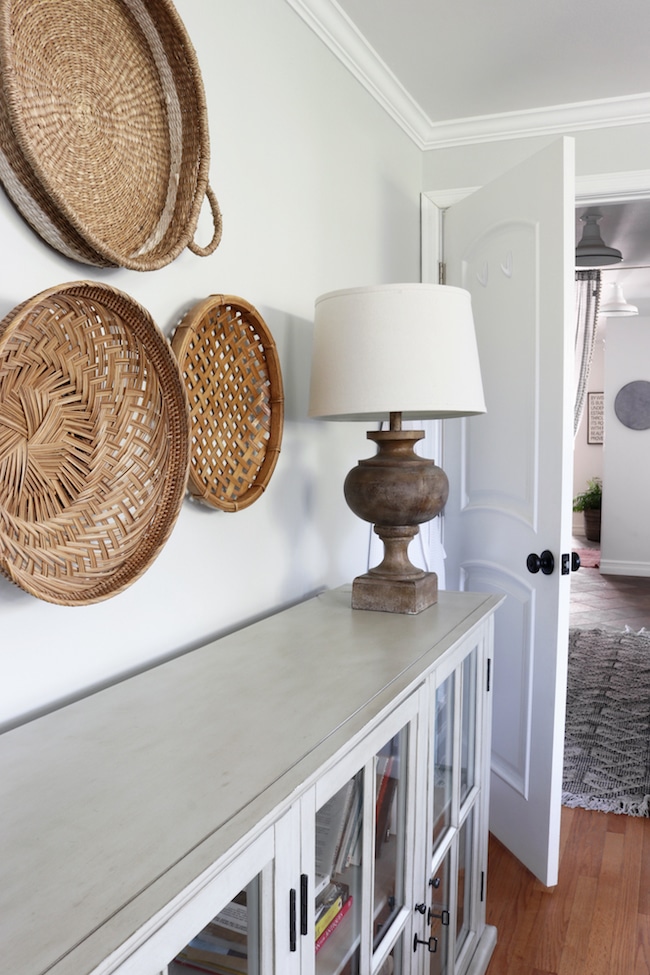 This post is in partnership with Behr
Hey friends! Before I let you in on my new bedroom paint color, I wanted to make sure you heard the news: I'm hosting a Color Clinic with Behr Paint this Thursday, March 15 from Noon-3p EST (9a-Noon PST). I'll be answering your paint questions on Facebook (both on The Inspired Room Facebook page and the Behr Facebook page! I hope you'll come by to say hi!)
Let's talk about my newly repainted room! The new color is Seagull Gray by Behr (in eggshell enamel.). You might remember that our bedroom was the first room we painted in our house. I was writing a book as we moved to Seattle, so it was a pretty busy season all around! I remember thinking that the most important thing to me at that time was to have a cozy little nest to retreat to at the end of the day. So the very first thing we did was paint our room a dark moody color we absolutely loved.
UPDATE: Come see the finished bedroom reveal HERE!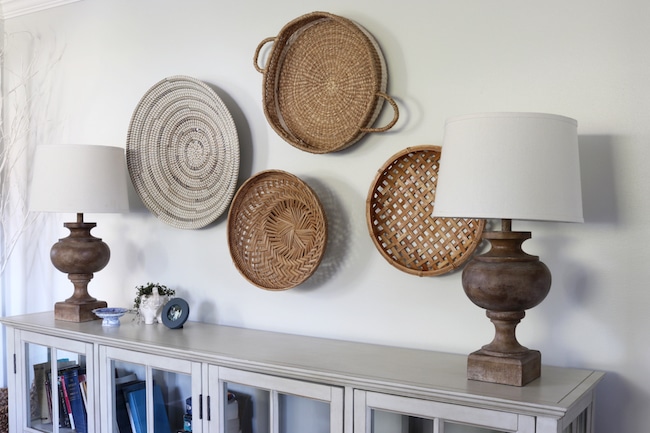 We had a lot of painting and remodeling ahead of us, so it was great to have one room that felt pulled together as we worked on the rest of the house. It was just what we needed in that season of transition.
As we've become more settled in other areas of our home, I started thinking about this room again. It wasn't that we didn't like it as it was, we really did. I was ready for a change, but I dislike redoing things that are already done, you know? But sometimes I just need to make myself get over that and do what I know I'll love the most. So I got brave and asked my husband to repaint the room, ha!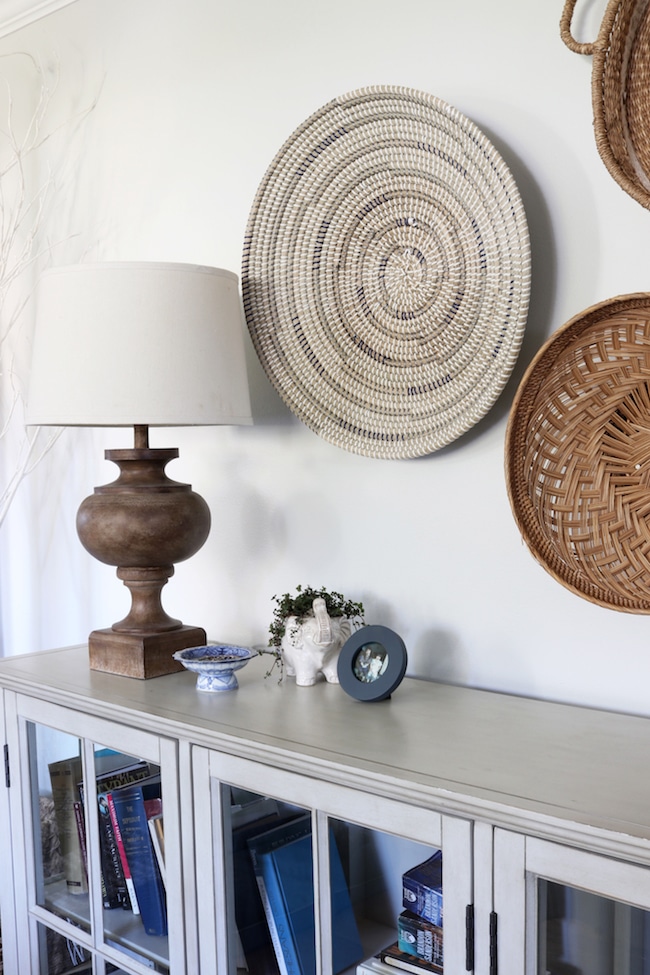 Even though it sometimes means you have to repaint walls, I love when I start to feel more certain of my design direction and how colors will all flow together with the overall vision. That's when decorating starts to get really fun.
So with our design direction in mind, we decided to make a big leap and transform our room from dark to lighter! After my husband got over the shock that he was repainting this room again, he was on board and ready for a change.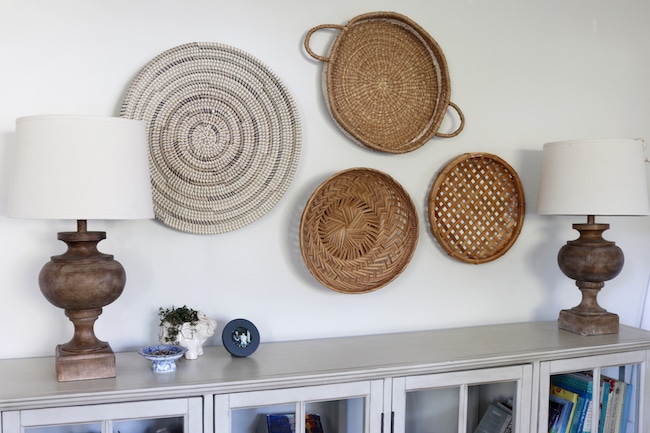 As soon as the room was painted Seagull Gray Behr, we knew it was the right choice for us. I always love a serene and peaceful backdrop! It's fun to have the option to change out other colors and accessories in the rest of the room and not have a bold color competing in the backdrop.
Seagull Gray is very subtle neutral gray, but at some times of day in our house it almost has a bit of a blue hue. It just feels so pretty, I love the soft contrast with the white woodwork. I'll be sharing the design board for the rest of my room and the other progress we've already made in an upcoming post!
Even though the colors you see so far are soft and subtle, I'm bringing in lots of navy blue and white to punch the contrast as well as adding fun patterns, too! And, I'm getting a brand new bed (I'm finally giving my mom back her bed and I'm getting the bed I've wanted for years!! YIPPEE!).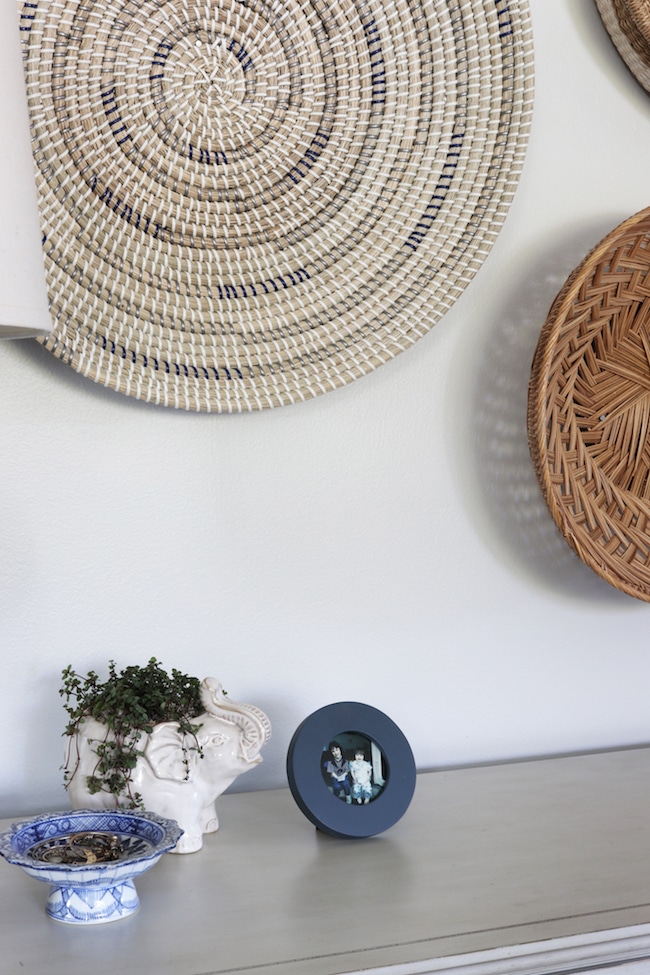 Many of you have asked where this cabinet ended up when we removed it from our dining room, so now you know! I love that this piece doesn't scream traditional "bedroom" as you see it from our front hallway.
Just for fun I also put together a pretty color palette below that would be beautiful with to Seagull Gray. We painted the little round picture frame (on the cabinet) City Rain from the palette. You could use this palette in a variety of ways, on walls, trim, cabinets, furniture, as well as fabrics and accessories.
Don't forget to come ask questions at the Color Clinic on Facebook this Thursday! I'll be helping answer questions on colors and sheen for your projects Thursday, March 15 from Noon-3p EST (9a-Noon PST) both on The Inspired Room Facebook page and the Behr Facebook page.
In the meantime, you can explore the Behr Color Clinic site here and find a helpful sheen guide here.
If you want help choosing colors, this is a fun tool you can use to develop a color palette based on your favorite your Pinterest Boards and Pins called Pins to Palettes, check it out!
I also love this Color Discovery Tool which helps you consider colors based on the mood you want to create. You know I'm all about the mood!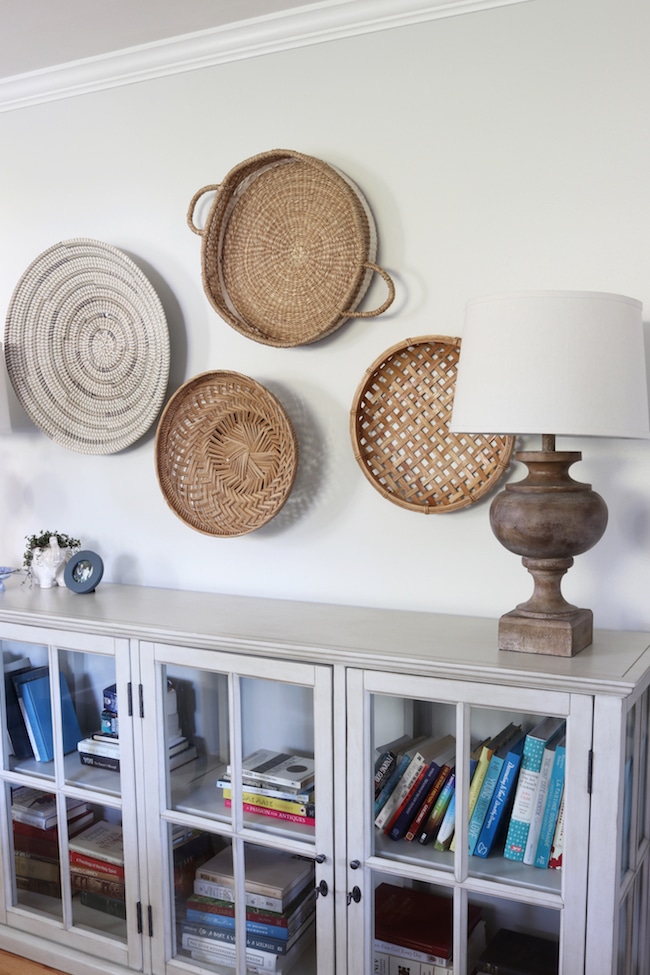 UPDATE: Come see the finished bedroom reveal HERE!
Want to create a home you can't wait to come home to?
I can help with that!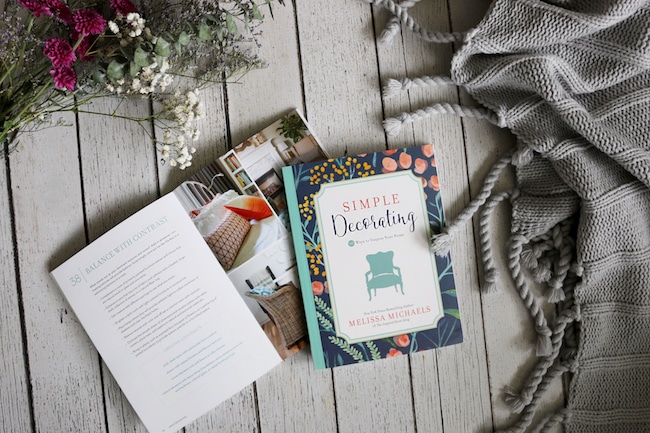 Grab your copy of Simple Decorating at Amazon or Barnes and Noble!
Jump-start your style and refresh your home with budget-friendly and practical ideas from my book Simple Decorating! You'll learn to embrace your style, reimagine your spaces, and transform hard-to-love areas into favorite destinations.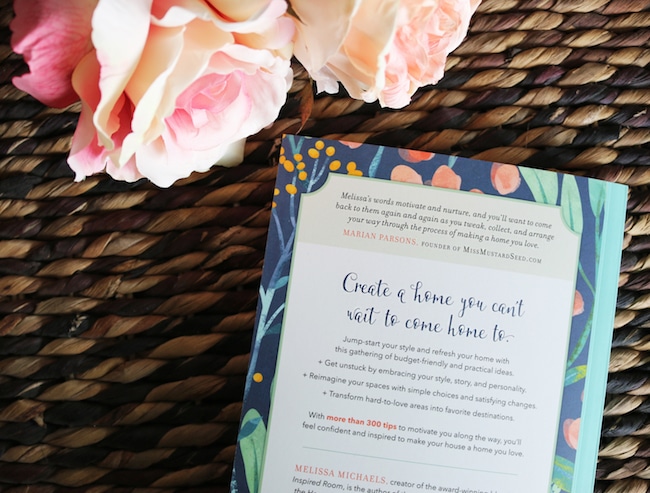 Order Simple Decorating at Amazon or Barnes and Noble