House and Home May 2015 / Photographer: Stacey Brandford
Hi friends! Long time no see! I really didn't intend to fall off the face of the planet on the blog front last week. Promise! I've had a few hectic weeks trying to juggle some big projects and deadlines, as well as some unexpected situations that came up and complicated my schedule (plus family, work, life, and everything in between).
I just needed to hit pause on a few things for a minute so I could focus on the tasks in front of me. It's important to do that sometimes, you know? That being said, all is well, and thank you for your patience! I do have a few posts in the works that will update you on some of things I've been up to (including sharing our bedroom makeover, complete with the new shutters!).
Until then, I wanted to answer a reader question!
Last week on my bedroom post, a reader asked about how I "connect the design dots" as I called it in order to create a more cohesive style in a home. When you have several different styles or even a few colors you like, your home can go through some awkward phases, can't it? I totally get that problem! I'll be sharing some of the ways I'm doing that in my own home soon.
Trying to create a cohesive design throughout a home or even in a room can feel tricky, particularly if you are working with a mix of pieces you've collected over time. The good news is your home will be unique, and tying things together is a lot easier than you might fear.
I've written posts on this topic and shared examples and ideas in my decorating books, but it's been awhile since we've talked about it so here's a short answer to blending a mix of styles.
Create Continuity.
I think it's totally fine to use several different styles of furniture, or use a variety of items you've collected over time. For instance, you don't have to pare down to "farmhouse" everything or stick to an only black and white palette to streamline your style. There are other ways to do it!
If you want to pull a mix of pieces together, I find it helps to create some sort of continuity around the room and around your home.
House and Home / Photographer:Michael Graydon / Designer:Anne Hepfer
What elements can help you create continuity?
1. Color
Simply repeating a color several times within a room or around your home will make a big difference. The repeat of a color tells your eye the space holds together! The same is true for wood tones. You can definitely mix various wood tones, but repeating one several times connects pieces around the room.
2. Pattern
Take a pattern and repeat it! It can be as simple as using two or three pillows in the same pattern fabric on a sofa, or one large patterned rug can bring together various pieces of furniture.
3. Architecture
Anything architectural in your home can be repeated to bring greater continuity to the style. Repeat the same style of doors or hardware throughout, consistent molding or repeated a style in several rooms, repeat metals in faucets or lighting, or use consistent flooring throughout the house. Even if you can't do all of those things, do what you can. Your eye will pick up on the repetition.
4. Accessories
Two matching lamps can bring continuity. Several accessories in the same color scheme or shape can make the design feel more intentional and help draw your eye around the room.
5. Style
Even if you love a lot of styles you want to incorporate in a room, repeat at least one style (or even a shape of furniture) enough that it pulls everything else together (a matching set of chairs, for instance, can work well). To use farmhouse as an example again, if you love farmhouse but want a mix of styles in your home, adding one farmhouse style antique in several rooms can be enough to make the statement.
You can even create style continuity with a repeated shape, like having several straight-lined pieces in your home, for instance.
So, what is your style?
Do you have an eclectic mix or do you tend to stick to one style?
Want to create a home you can't wait to come home to? I can help with that!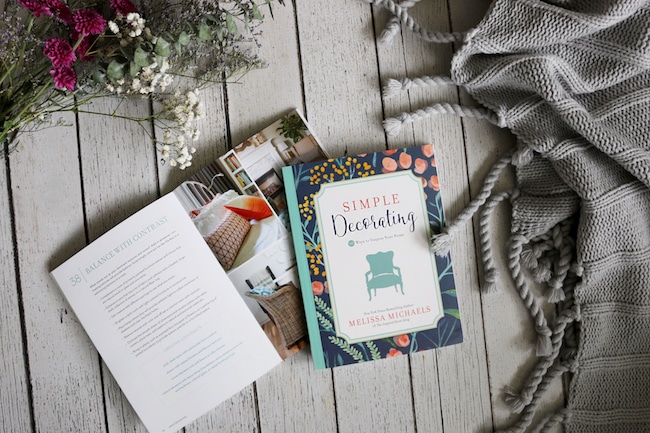 Grab your copy of Simple Decorating at Amazon or Barnes and Noble!
Jump-start your style and refresh your home with budget-friendly and practical ideas from my book Simple Decorating! You'll learn to embrace your style, reimagine your spaces, and transform hard-to-love areas into favorite destinations.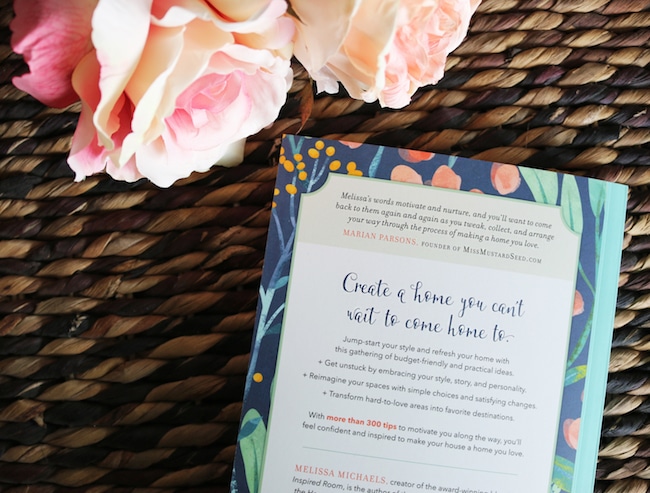 Order Simple Decorating at Amazon or Barnes and Noble
Related Post: