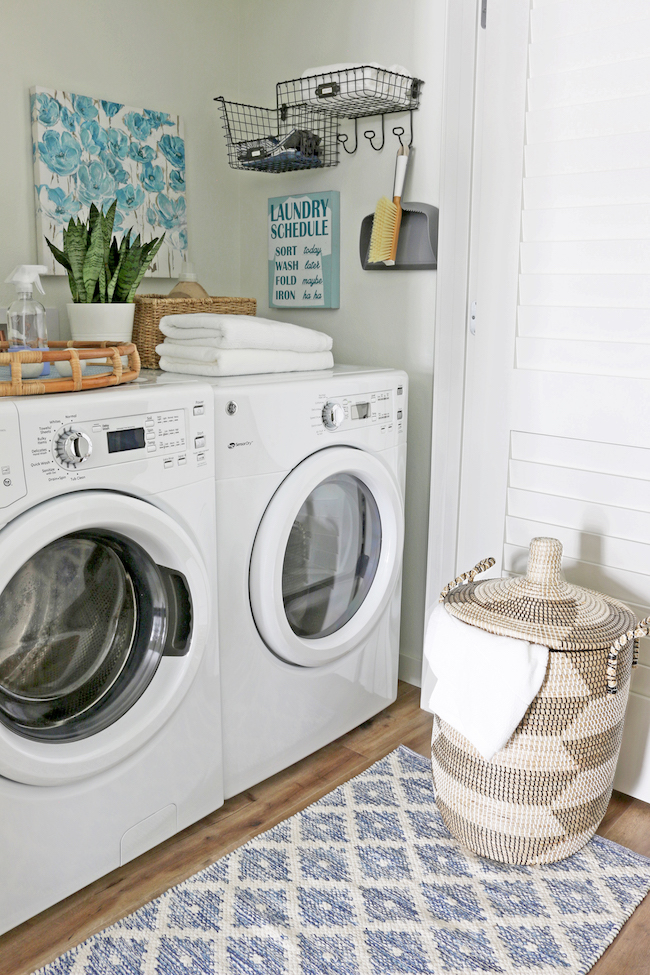 Ever since she moved in to her new place last year, my daughter Courtney and I had been talking about how cute and organized her laundry area could be with a few accessories. While her laundry "room" is actually just a small closet with louvered doors, she's very lucky to have her own washer and dryer IN her apartment!
One day we got inspired to take action, so we headed off to Homegoods and got the goods for a little makeover! In addition to a few items we already had, we found a couple of new art canvases, a rug, a rack for the wall and shoe pockets for organizing products.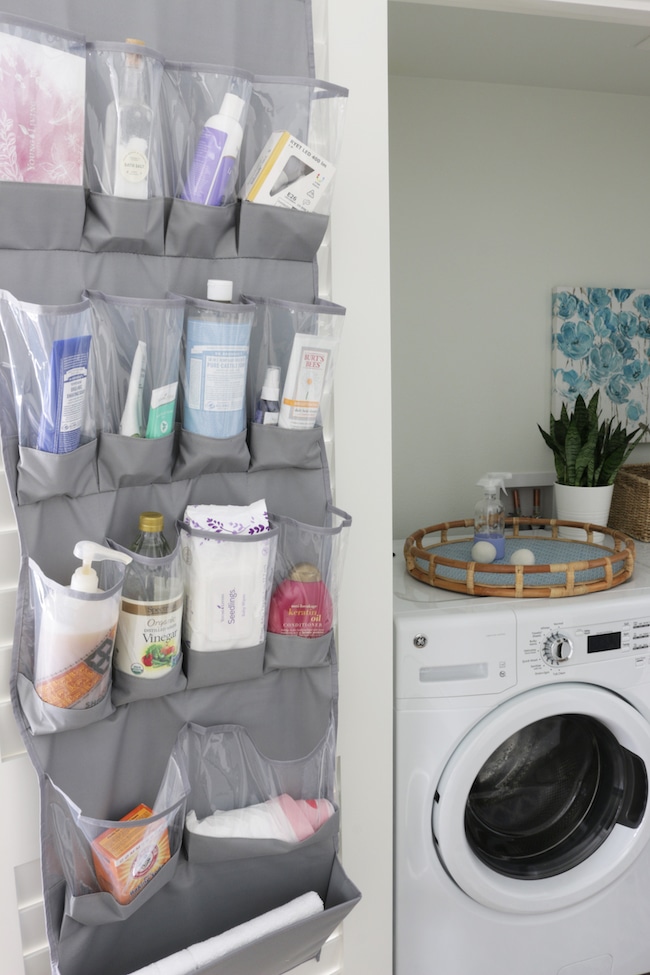 We set everything up, hung the art, organized the space and the makeover was complete before dinner time. Easy peasy!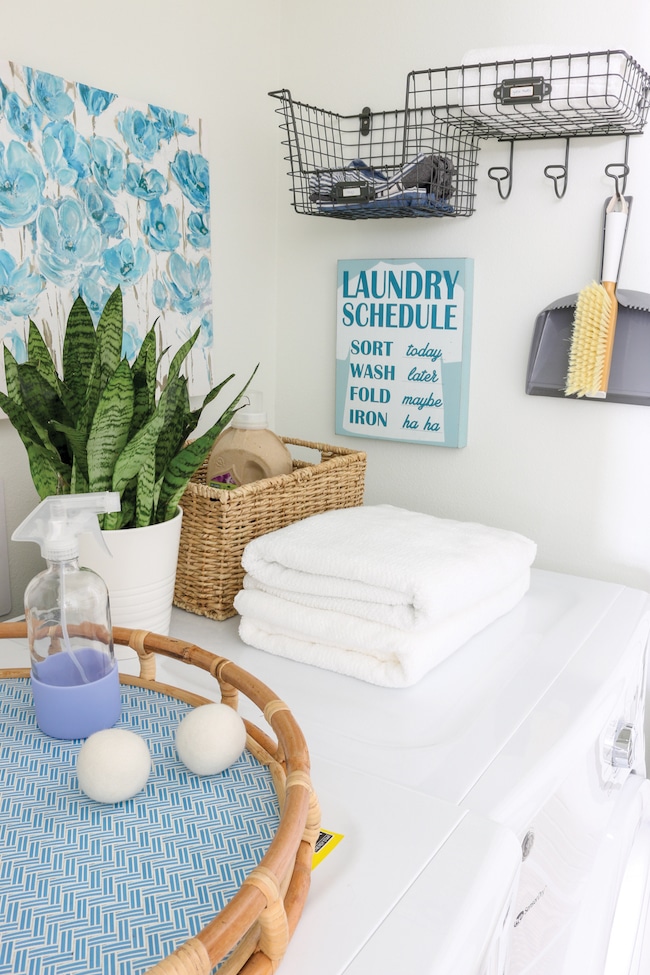 I'm a big believer in simplifying everything as much as possible so you can make progress without feeling overwhelmed. If you have larger rooms, break bigger projects down into smaller tasks you can complete. You'll feel empowered by progress and inspired by the momentum!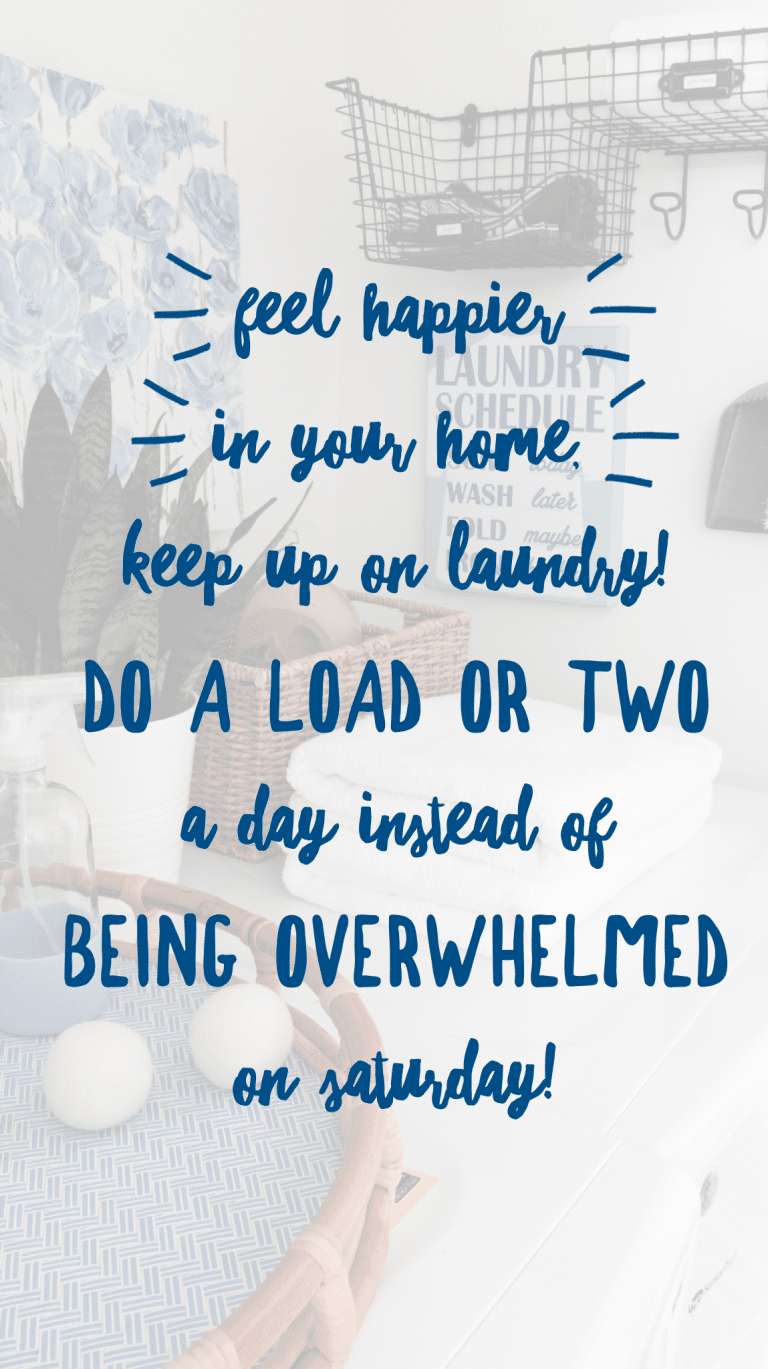 I remember having my laundry room in a closet in two of our houses when my kids were small. It seemed like the only way to keep it tidy would be to do laundry every day. And WHO IN THE WORLD WOULD WANT TO DO LAUNDRY EVERY DAY? Not me (or so I thought). I did everything I could possibly do to avoid doing laundry. I could stuff dirty laundry in that closet like a BOSS. Until one day I realized that actually doing the laundry wasn't nearly as frustrating as NOT doing the laundry. :)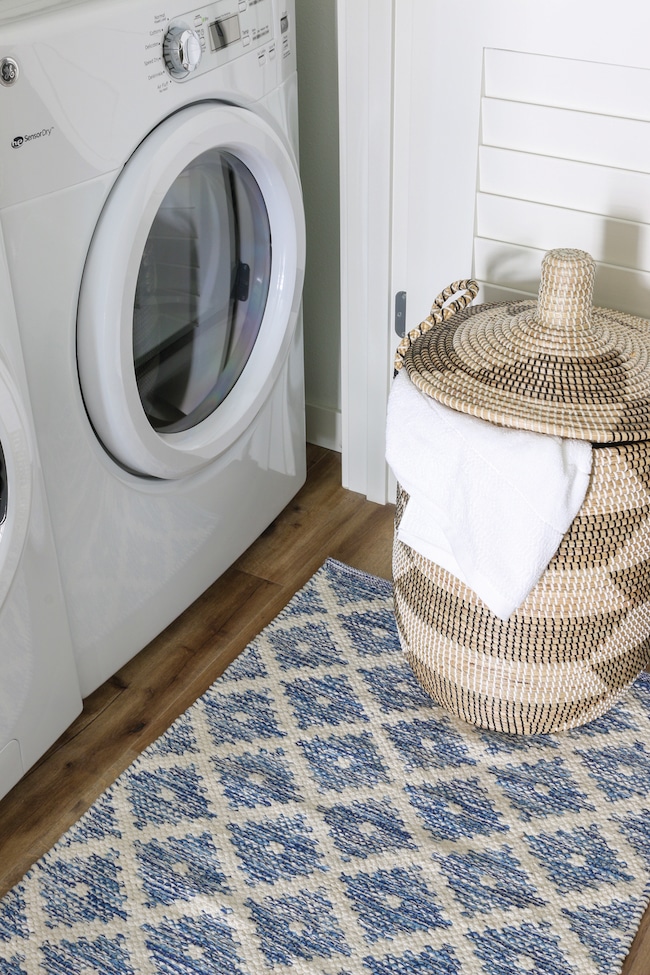 Do you have a small space you could organize and beautify this week?
You might have seen a peek at this laundry space in my brand new book Simple Organizing. Simple Organizing is about making the most of the space you have, whether you live in an apartment or a house! You can make every area of your home prettier, tidier and more functional.
Click here to get your copy of Simple Organizing!
Take a tour of Courtney's new place (move in tour!) and follow her Instagram for more updates.