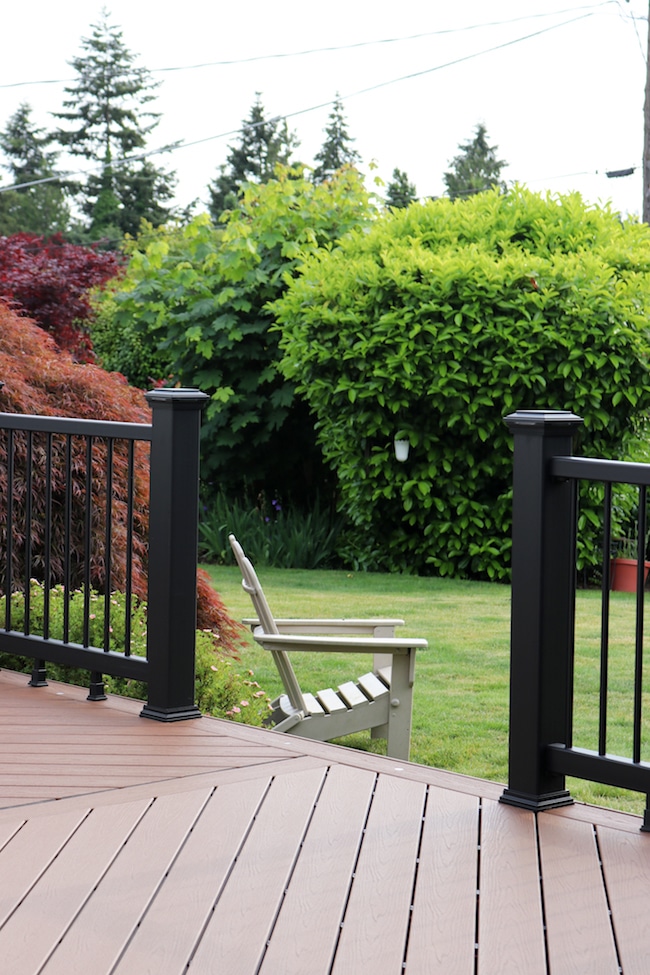 This deck project is in partnership with Trex and Lowe's
Our backyard was a big selling point for us in buying our home three years ago, so we were so thrilled to finally be creating an inviting deck where we could gather with friends and family to really enjoy it! If you aren't familiar with Trex, it's a beautiful composite decking that (unlike wood) won't crack, stain, or splinter. It's also low maintenance, which was a huge deal for me. I prefer to enjoy my home and yard, not be slave to the maintenance of it.
Even as you begin to design the features of a new deck, start to visualize it in your head, and even see the dimensions all drawn out on paper, until you're actually seeing it in person you may not realize what tremendous difference an improvement like this will make! A new deck becomes like an additional room, so it's a great way to expand your livable space. It's an investment that adds value to your home, but it also improves how you live in your home which is always a win for me with any project.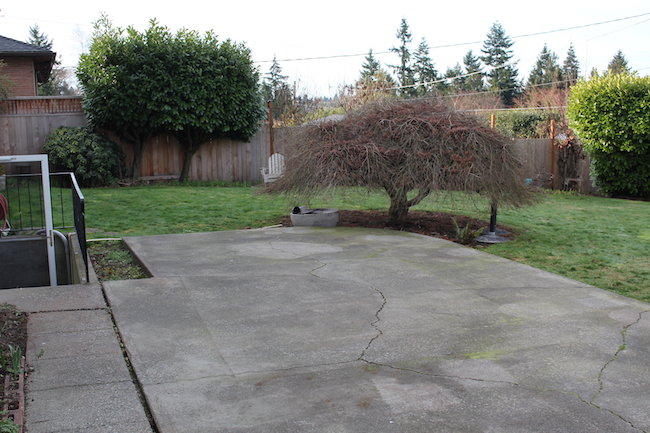 We started with an old cracked concrete patio. Not the worst situation in the world, of course, but definitely not the most inspiring. It was ready for a refresh.
A really cool thing about our project is that we were able to leave the entire existing patio in place. I'm all about simplification in every way possible, so it was wonderful that the deck framing was able to be constructed right over it!
Since my husband and I are definitely not skilled DIY'ers when it comes to construction, it was wonderful to be able to have a Lowe's PSE (Project Specialist Exterior) build the deck.
One of the things I usually dread about home improvement projects is the whole process of looking for quality contractors you can trust to take your vision and make it a reality. Being able to line up a qualified, skilled and experienced contractor for our deck through a Lowe's was a HUGE plus for us! I highly recommend taking a look at (and benefitting from!) the Lowe's scheduler service for your projects. It's definitely worth it.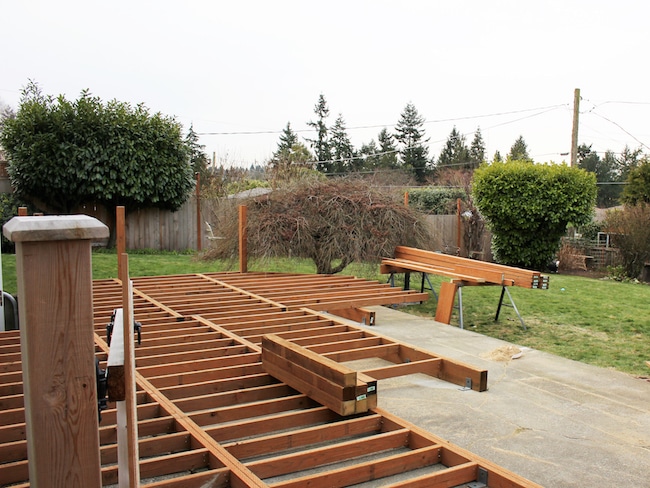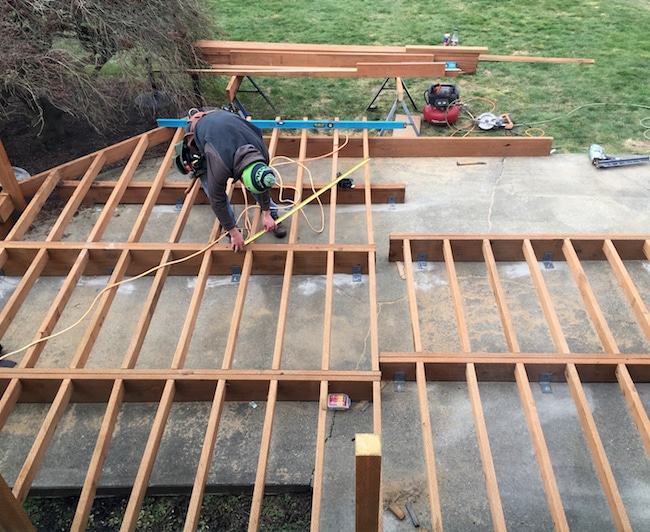 Our deck was built in the winter (thus the missing leaves on our Japanese Maple tree!). Every day I'd look out to see the progress (and of course dream about when it would be filled with furniture and flowers!).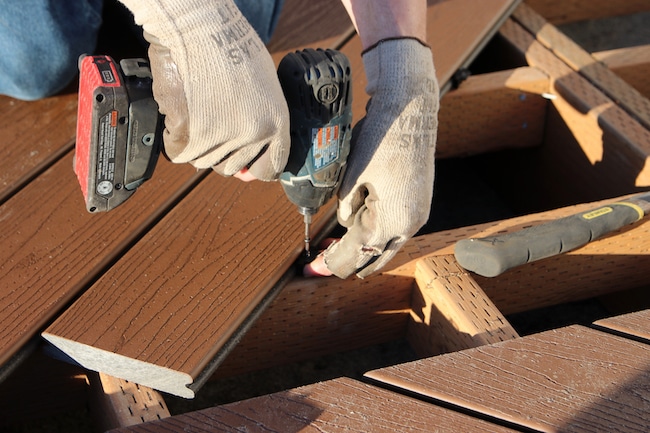 Our Trex deck color is called Saddle, which was an in stock option at Lowe's. There are so many colors you can choose from! Even if you think you have an idea of what color you want before you begin, I still recommend you bring samples home first so you can see how natural surroundings impact your decision.
We found that the wood hue created a cozy, inviting, organic feel that really complemented our natural "Northwest" surroundings, too. When you consider your home's location in the country, and even style features found in the neighborhood homes, you have the opportunity to bring together elements that will create a harmonious mood.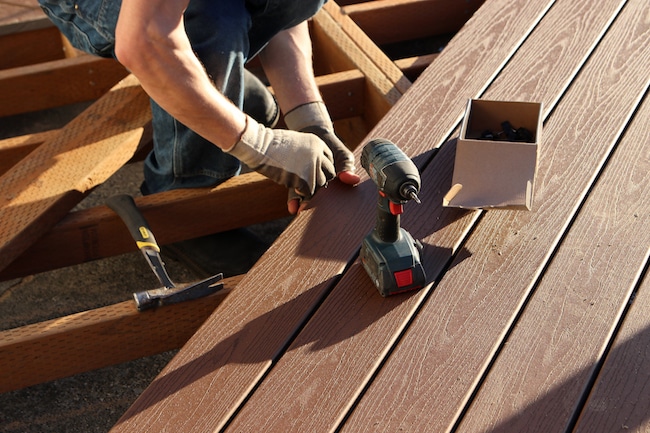 We were especially excited about having black railings installed around our deck. While our deck isn't high off the ground, we wanted to utilize railings to give the space a cozier feeling. I find railings bordering a deck establishes a backdrop that can make furniture placement easier, too.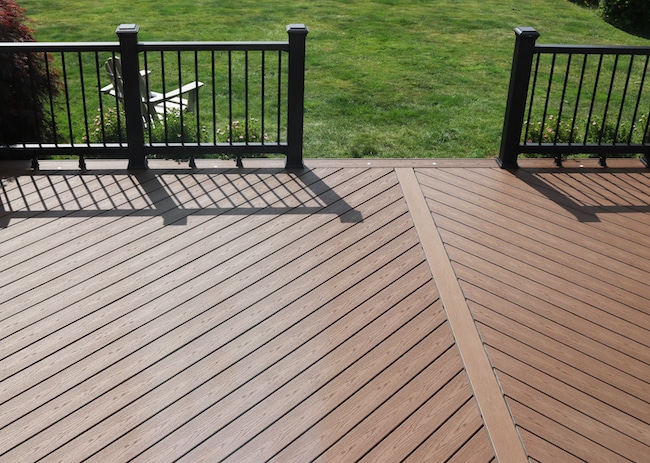 Trex offers so many styles of railings and color combinations! Our railings are called Trex Enhance in Charcoal Black. I love the classic style. The black of course makes a nice statement and contrast with a white house, yet it allows the natural greenery around the yard to stay in focus.
The added architectural detail as well as the diagonal layout of our railings make the deck design feel so special.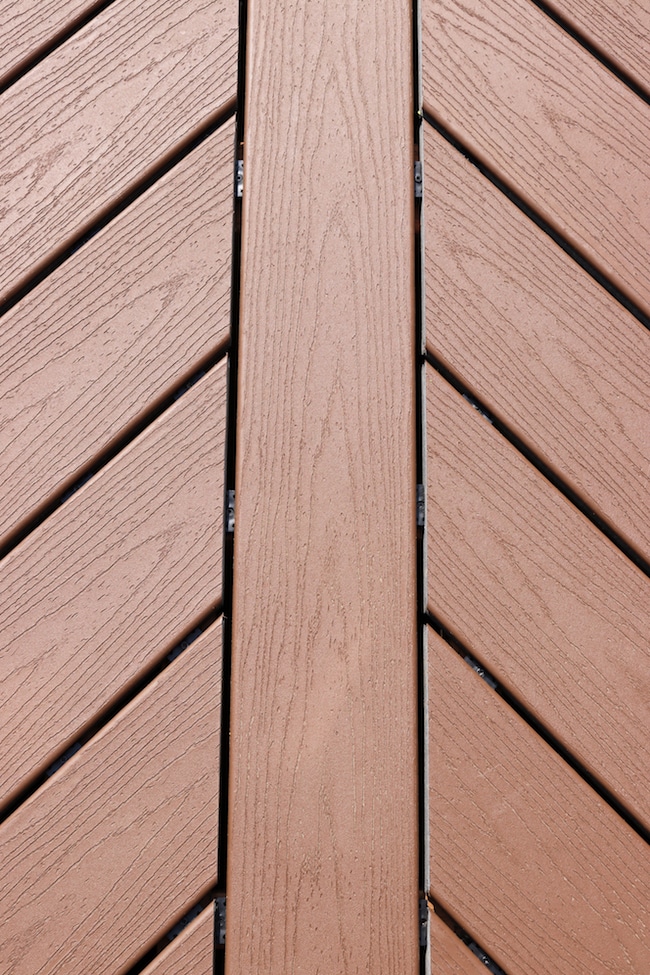 Another detail I absolutely LOVE is the layout of the diagonal deck boards and the border around the perimeter, it makes it feel so custom and unique. I love how a diagonal design element creates a pleasing sense of movement for your eye.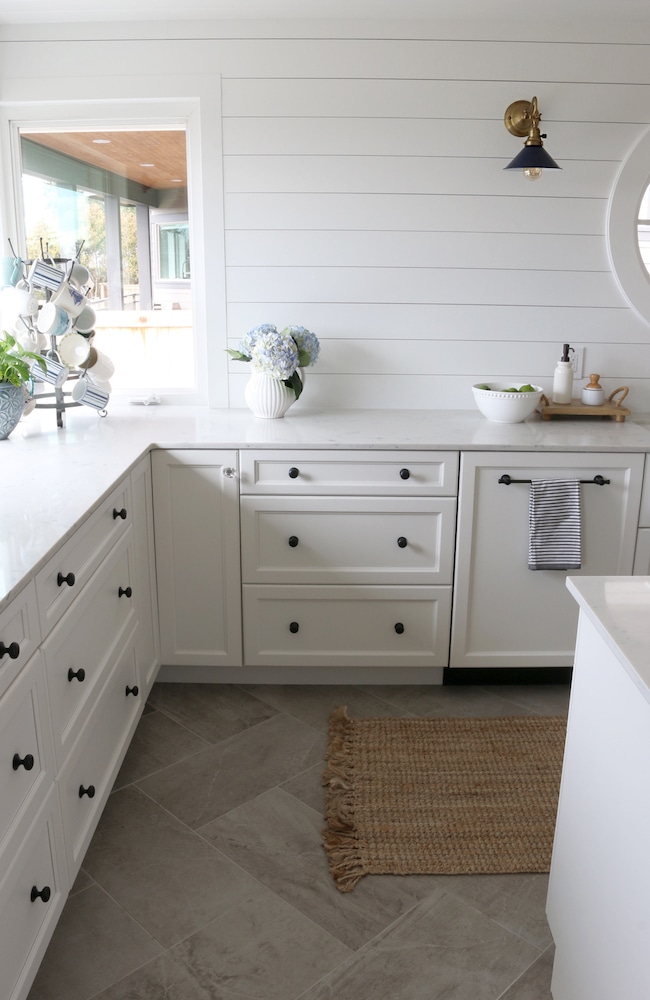 Creating that movement and design interest is also the reason why we decided to lay our tile in a diagonal herringbone pattern in our kitchen!
As soon as the deck was complete the whole backyard felt like a new place! The railings and deck established such a wonderful outdoor gathering space, but I've also noticed that somehow the new deck made the yard feel like an even more inviting destination, too.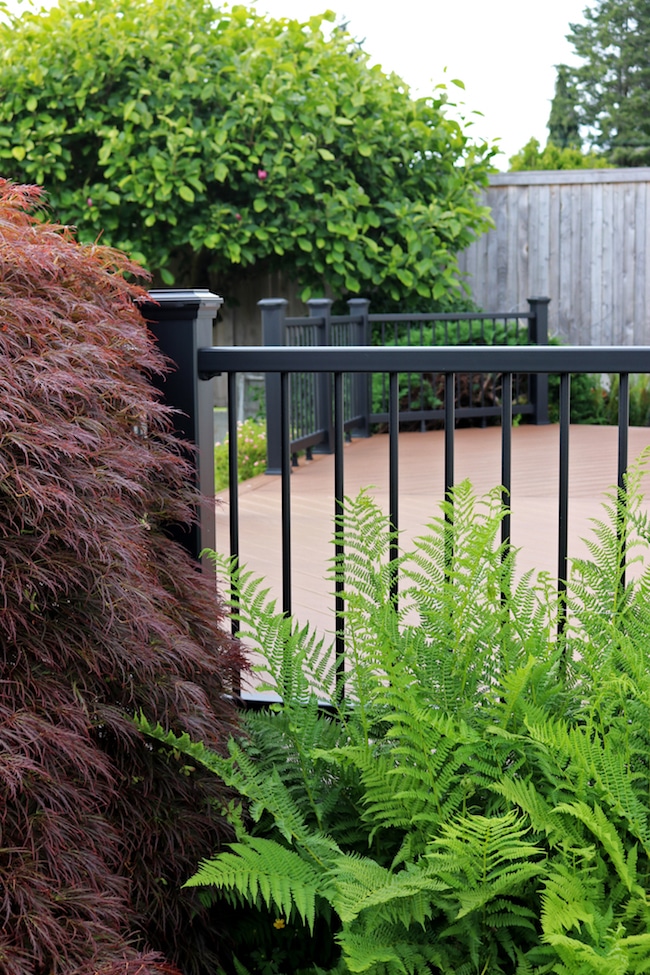 We are setting up the deck right now, so I cannot wait to show you the finished and furnished reveal (Lowe's has some really great furnishings and decor pieces for your outdoor spaces. If you missed the look we're going for, you can see our vision board and find sources for some the furniture we'll have on the deck here).
Oh, and in case you're wondering what the dogs think of this change, Jack was quite obsessed with the deck from the first day he could walk on it. If I can get a video of him on the deck, you'll laugh! He loves taking a running leap off from the deck to the grass. He clearly thinks we designed this as his own personal playground. (Notice Lily way off in the yard, always sitting somewhere outside enjoying the sea breeze in her fur! She's waiting for the furniture to be set up, she's all about the comfort.).
Stay tuned for the big reveal, friends! I can't wait to invite you over for our first virtual gathering on the deck right here on the blog.
Leave me a comment below to tell me what you're bringing to the (virtual) deck reveal party at my house! I'll give away a copy of my book Simple Gatherings to five commenters at random, or to whoever is offering to bring the tastiest dishes. ;-)
* * * * *
Learn how to begin planning your own Trex deck and schedule Lowe's Installation service here!
Decking and railing in this project was provided by Trex
Installation and furnishings provided by Lowe's