Today is launch day for my new book Dwelling!
I love hearing the wind chimes in the trees outside our open windows. They chime softly, gently playing a soft melody as the wind blows. They are one of the few man-made sounds that really relax me. I thrive best in quiet spaces. I prefer hushed voices; soft, soothing music; silenced TVs and computers.
Of course, my home doesn't always sound or even feel peaceful. It can be rather chaotic. Dogs barking at who-knows-what, TVs blaring, people swearing (well, not so much swearing, but it rhymed better than people speaking in loud voices).
Nevertheless, I can tell my house is growing quieter. It's probably quieter right now than it's ever been. Soon my husband and I will be empty nesters. Our son, the baby of the three, is graduating from high school this June and he'll be off to college.
I can sense the seasons in our home changing. Some days, the changes around us feel more vivid and alive than others. Other days, things feel a little cloudy or foggy.
Part of me is excited for the newness of what is to come, part of me is still holding on, and part of me is feeling that sense of "uneasiness" that comes with the unknown of all that is ahead.
We've had two girls already leave the nest (quite a few years ago now!), so I know that it is wonderful to be in a season with grown children. But I scarcely can imagine what it will feel like to be truly empty nesters.
I want to savor these remaining days, just like I tried to savor what I could in each of the seasons that came before this one. It's not always easy to do, though, is it? In the chaos of young family life, finding the peace and quiet I thought I needed to savor anything felt almost impossible at times.
But after all of these years as a "home maker" (I use that term to describe myself as a maker of a home, whether I also worked outside of it or not) I can say this for sure:
All we can really do to be at peace in any season is to be as intentional as we can. How can we live well in the season we find ourselves in? We don't have to know how to do everything perfectly. Who really knows how to do it all, anyway? We don't. We should be always growing. Always learning. Always adapting. Always giving ourselves grace while bringing as much of our heart and soul as we can into every season of our home.
Whether we are in a season of loud or quiet, peaceful or wild, happy or less-so, we already have in front of us what we need to savor today.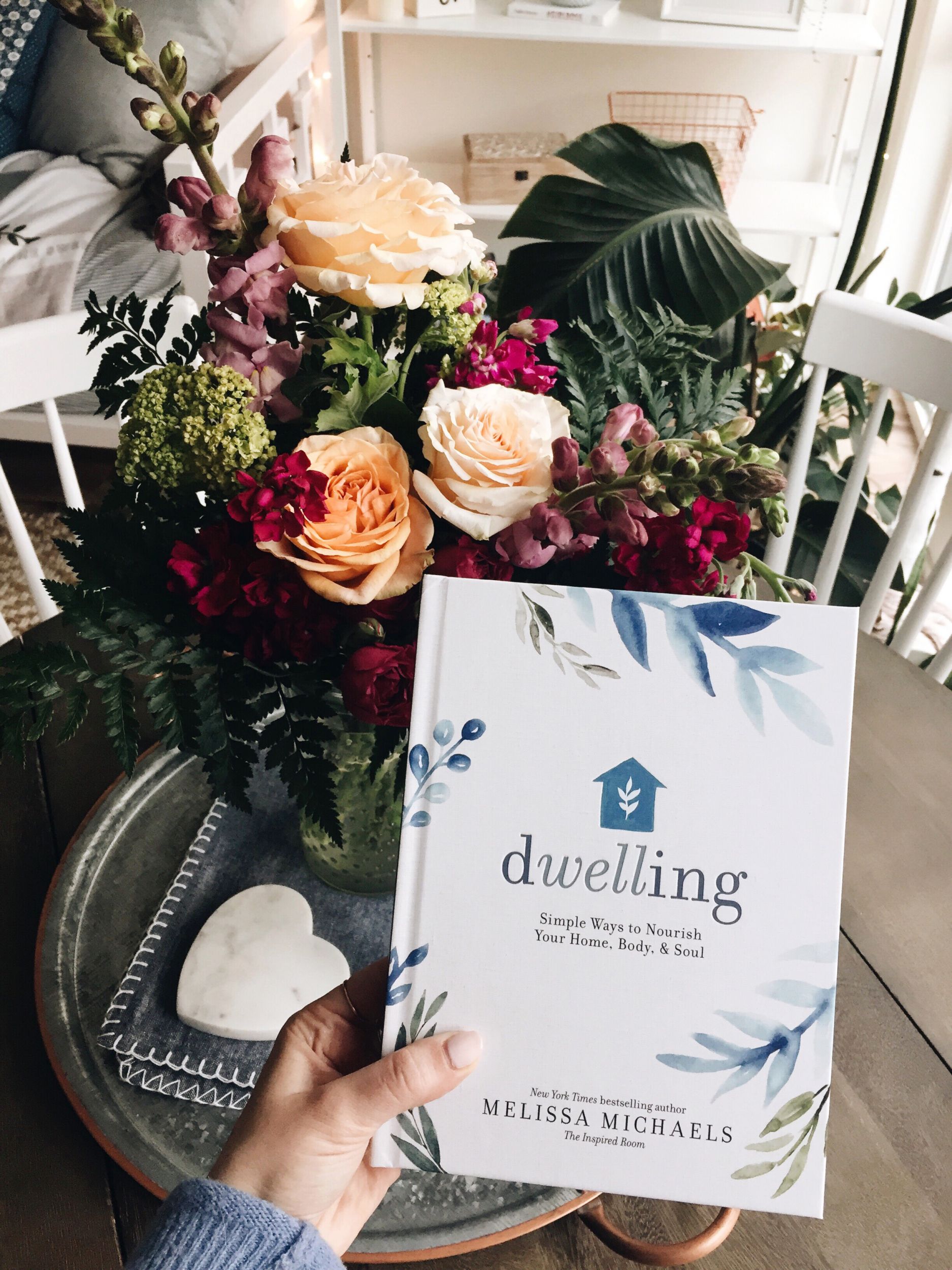 Today is book launch day!
Today is book launch day for my new book Dwelling! I'm always blessed in these seasons to hear from others that I am not the only one who feels so deeply about being intentional in the place we call home.
Dwelling is not so much about the structure of a house, or the decor we fill our home with (although you know I feel deeply about that, too!) but it is more about the ways we can care for ourselves and the people IN it.
Dwelling is a simple book to read or scan through, but ideally one you'll want to slow down and read with intention.
Let reading it slowly be a gift of self-care!
There are journal questions to spark ideas and to help you process your own thoughts. You'll find prompts that I hope will stir your heart and inspire you to action. Read with pen in hand. Paper to write on and an open heart to see the blessings always in front of you.
If you haven't ordered your copy, it is ready to ship today!
You can order your copy of Dwelling here!


*GIVEAWAY CLOSED*
PS. If you haven't entered our HUGE giveaway yet, you can head to this post! I'm giving away ALL of these nurturing home + body items to ONE lucky person…and it's super easy to enter! Go here for giveaway details.