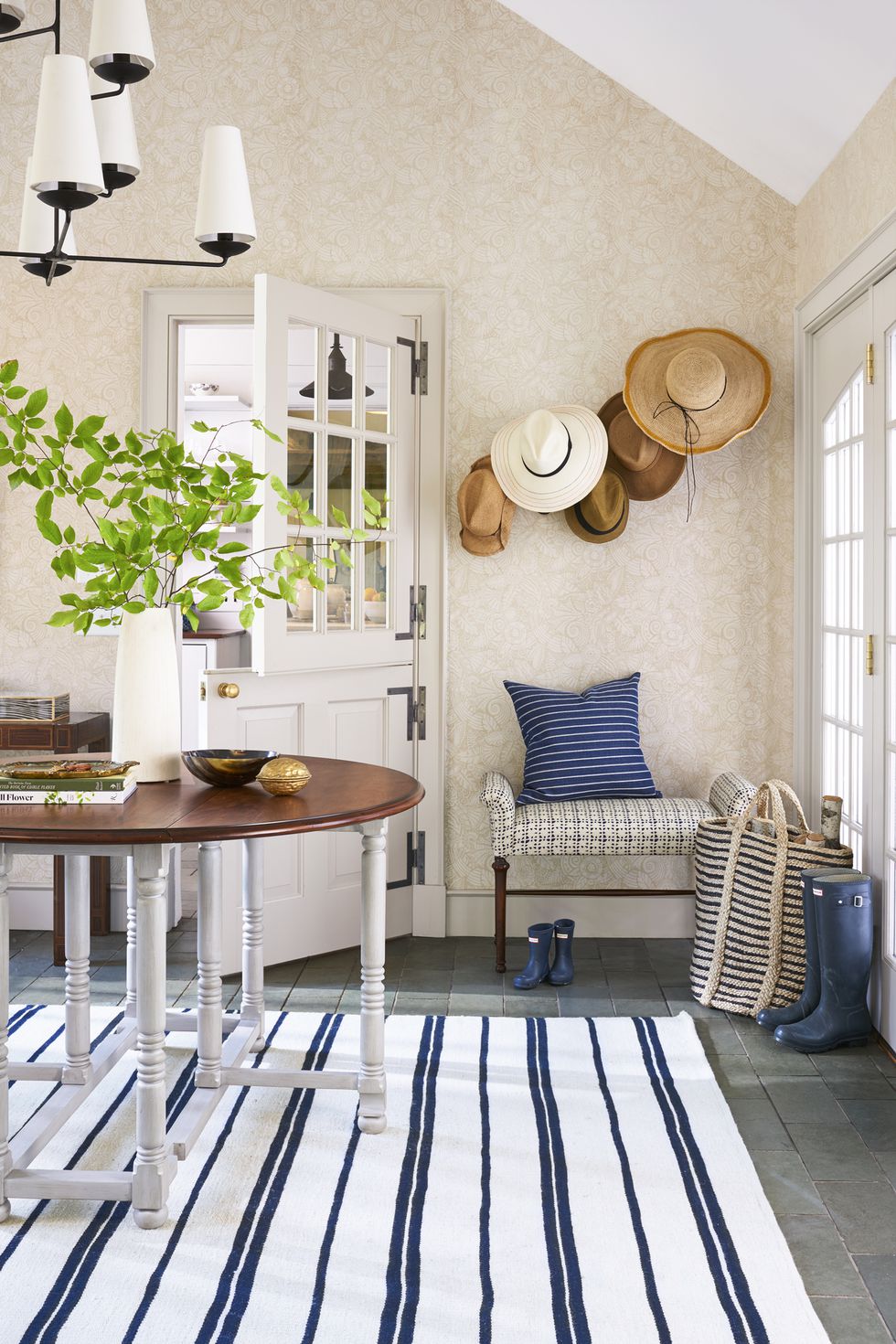 I know it's summer right now, but I love beach houses all year round. Do you? I love spending time at beach houses in storms, warm weather, mid-week, holidays and vacation days.

That's one of the reasons I love to incorporate subtle beach house elements in my own home. It's the atmosphere I love to be in every day!
I don't even think of "beach house" as a "style" as much as a way to inspire a cozy relaxed vacation mood, you know what I mean? That's probably because vacationing near water is my favorite!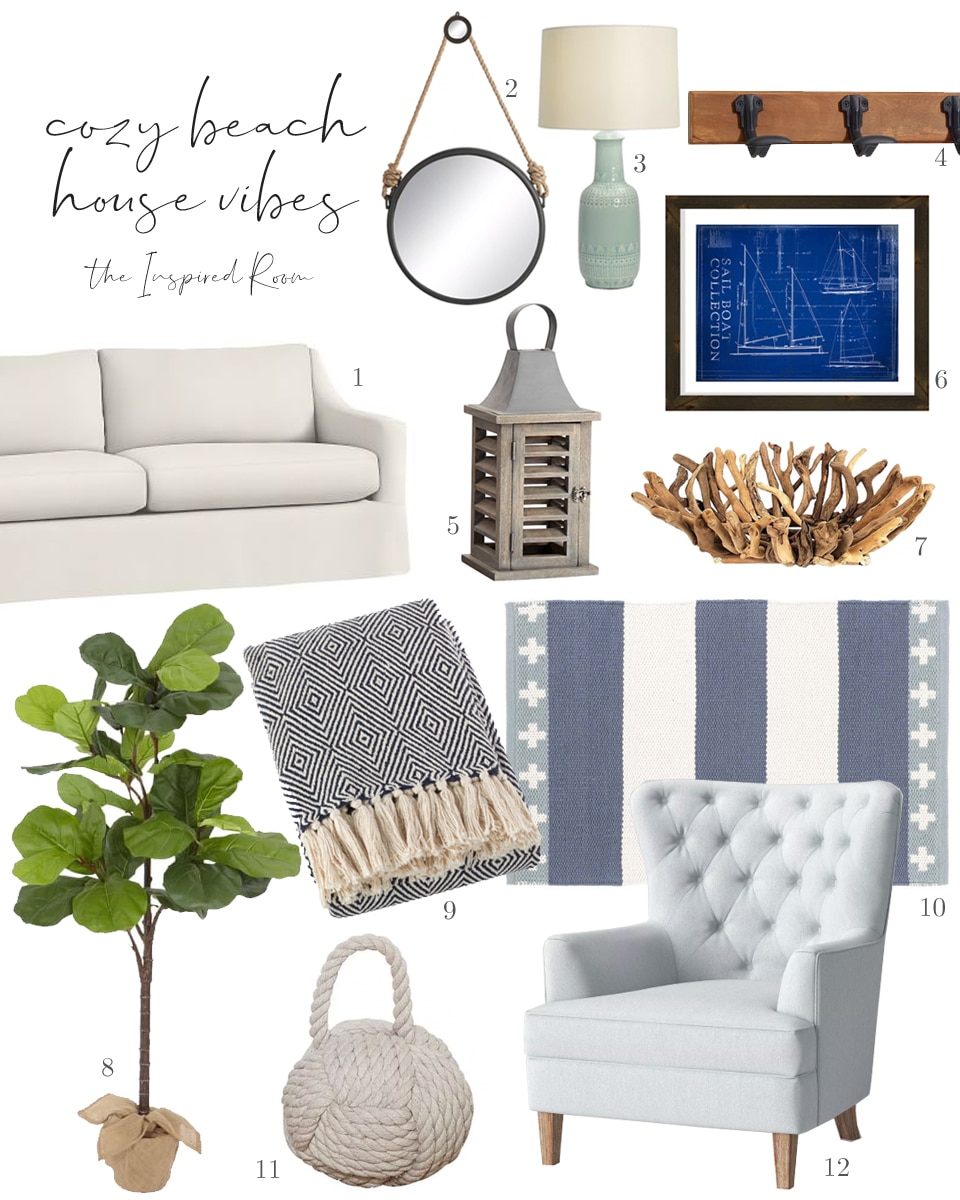 Sources:
My girls and I just returned late last night from our trip to Utah. We weren't near the coast all week, so I really missed that sea air! And I guess that is why I came home all inspired to do some beach house posts. :)
We had a great time (I'll share more about our trip soon and you may have seen some behind the scenes on our Instagram) but it's always so nice to be home.
Also, I missed YOU while we were gone! Are you still here?
I didn't have a moment to blog while I was away, so I'm excited to get back to it. Even with all the social media options available these days, this blog community is hands down ALWAYS my favorite place to hang out and chat about our mutual love of home.
Has anyone visited any charming beach houses this summer? What are your favorite coastal towns?