I mentioned the other day that we have decided to stay here in this house and continue to put down more roots. We feel at peace with this decision. Of course, life circumstances, needs and desires can always change so it's impossible to say with absolutely certainty what will happen in the future! And that's OK. I feel at peace with that, too.
But just knowing that it is our current intention to stay here (as we enter a season where we will become empty nesters in September–I shared more about that here) makes dreaming about our home and next projects more fun, you know what I mean?
I think because I get emotionally invested in my sense of "home" knowing any changes we make or projects we decide to work on going forward will be serving our family makes me extra excited. That's what nesting is all about for me. It's not all about design or styling for photo-shoots, it's really about creating a home that serves us well.
My husband and I got inspired this weekend and did a little furniture rearranging. Our antique Chinoiserie cabinet has been moved in and out of the living room over the past few years, but it's back again! We ordered some new art for above it that is on its way here. I'll share more about how we'll use this cabinet and how it all comes together in the room after the art arrives.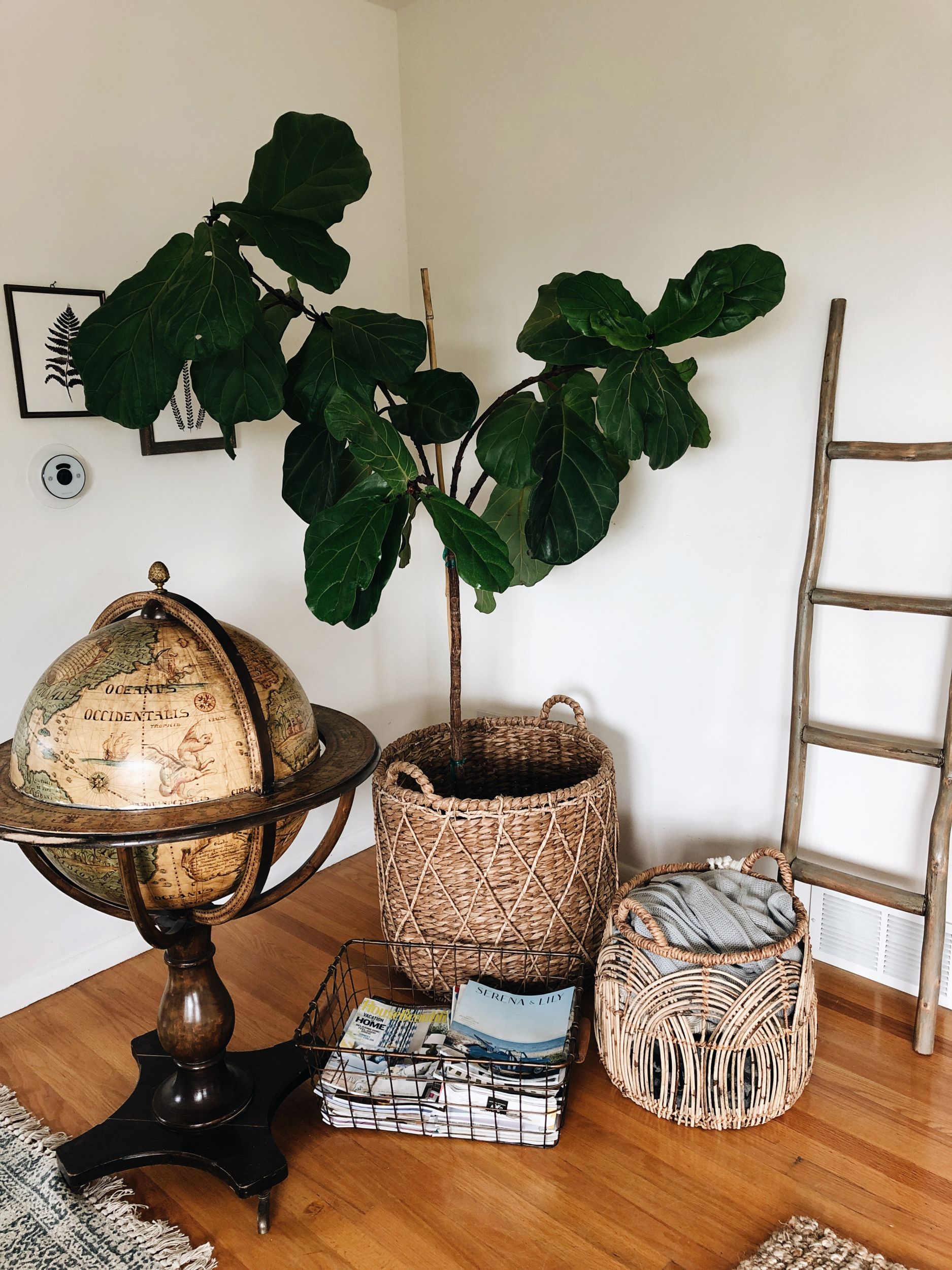 As we were puttering around the living room, my mind starting whirling with so many new ideas! In fact, we came up with an idea for how we may want to use this underutilized corner.
The idea is simple, budget friendly and will be easy to complete. Best of all, it will make our family very happy!
Stay tuned tomorrow for what we have in mind!