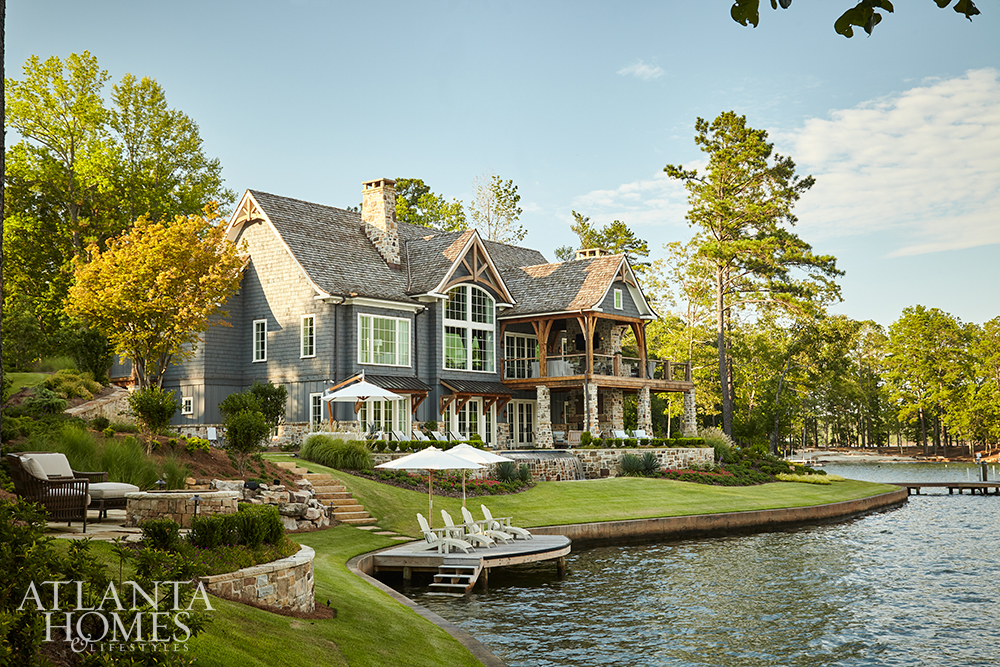 So tell me, would your imaginary dream house be by a lake or by the sea? I've lived in homes on or near both, so I'm curious what you'd say would be your preference, you know, if you were able to choose one or the other! I believe our home should be inspired by our life and vice versa, so I'm sure many of us would be influenced by our past and things we love to do.

Life on a lake can be quite different than a life by the sea! Do you picture home or decor style differences in one over the other? Would you decorate them the same? Or perhaps like me you would have different answers, depending on where in the country or world your dream house would be located! As long as we're dreaming, where would your dream house be?
The minute I saw the home at the top of this page it took me back to my childhood growing up on and around Lake Oswego in Oregon. We lived in a beautiful home on a peninsula that was also on a level property out to the water, with a canal around the side and the back of the home. It was truly a wonderful place to spend the summer! We had spent every summer on the lake, even when we didn't live on it as our homes had lake easements.
I love lake house living. I certainly wouldn't turn down a lake house should I ever have that opportunity. But I think that my heart of all hearts is drawn to the sea. The salty air. The seagulls and the sea breezes seem to call to me! That's one of the reasons why I love where I live right now in Seattle. While I am not ON the water, I'm close enough to smell the sea air!
Let's discuss our dream houses. Lake or sea? Tell me how you'd decorate it!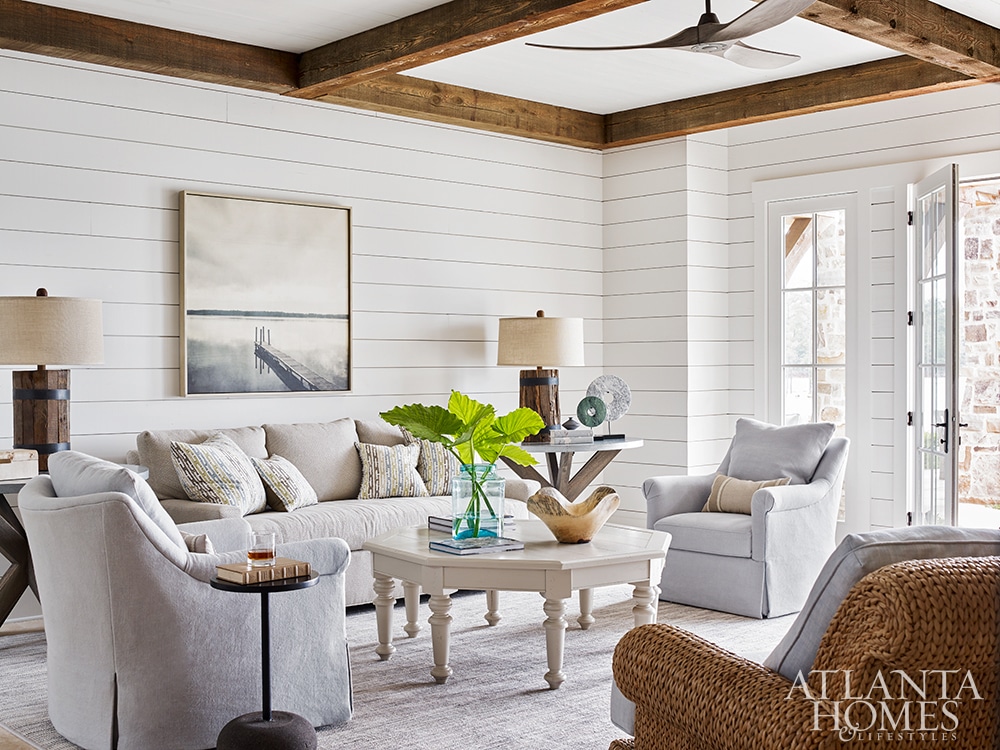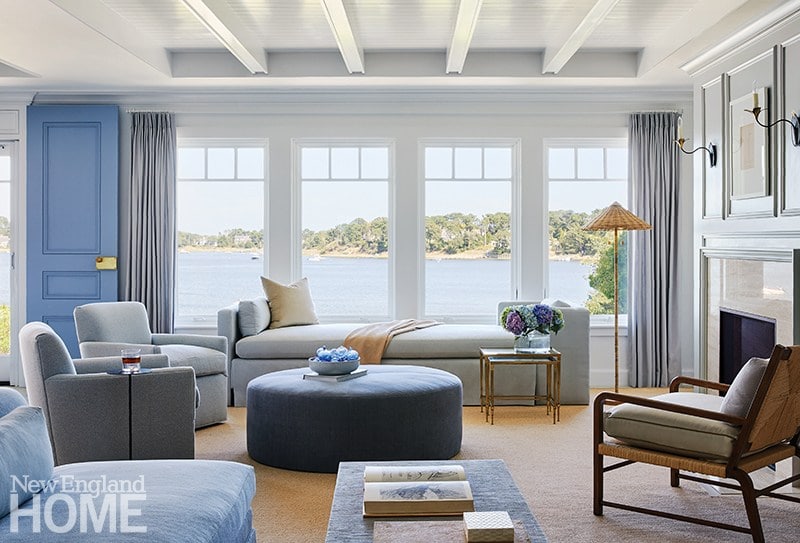 More inspiration:
Lake House Style
Hygge by the Sea Home
Coastal Style

Credits:

Top three images: Atlanta Homes | Interior design: Liz Williams, Liz Williams Interiors lizwilliamsinteriors.com

Next two images: New England Home |Interior design: Heather Keare, Lisa Soule, Keare Soule Interiors
Bottom two images: New England Home | Interior design: Lisa Tharp, Lisa Tharp Design