Do you like rugs in your kitchen? I do! Rugs add cozy texture, patterns and color so I love them in kitchens, but they can get pretty dirty in a highly used space like this. Especially small kitchens like ours with an outside door, dogs running through, and messy cooks all day. I recently got a new rug for my kitchen that I LOVE!
Besides being so cute, can you believe it's washable?! It's a Ruggable rug. I think it's perfect for this spot! These rugs are affordable and come in many pretty colors and patterns, so it's really a simple way to refresh a room for spring!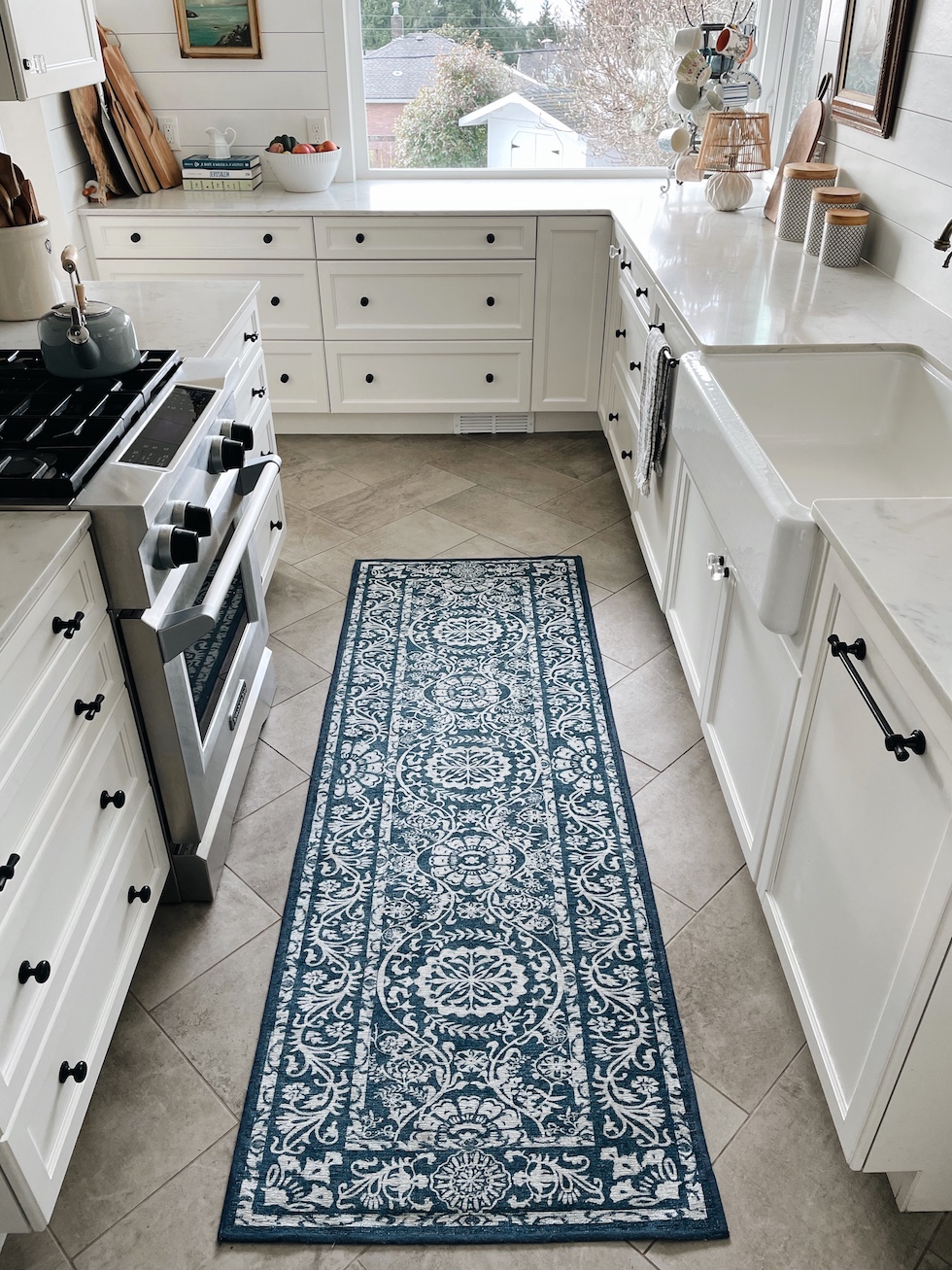 I have a larger Ruggable rug down in our lower level (you can see it in this post–it's this rug) and we love that one too! There's an exterior door in that room so having a machine washable rug in there is particularly lgreat.
They come with a special rug pad (kind of like velcro) that helps it always stay in place. I'm considering getting another one for my dining room for this reason, because ours often gets bunched up by our dining chairs. You can also purchase the rug covers separately, so if you want a new design you can use the same rug pad.
These rugs are thinner than most, but they really look great and I love how that makes it super easy to vacuum them. They're soft, too. They do have some new plush rugs I don't have personal experience with.
I have successfully washed them in my machine washer and dryer and they come out still looking amazing.
Y'all know I'm all about simplicity, so any decision I can make for my home that simplifies life, I'm all for it!
If you've been on the fence about trying a Ruggable rug, I definitely recommend! Jack and Lily approve, too. :)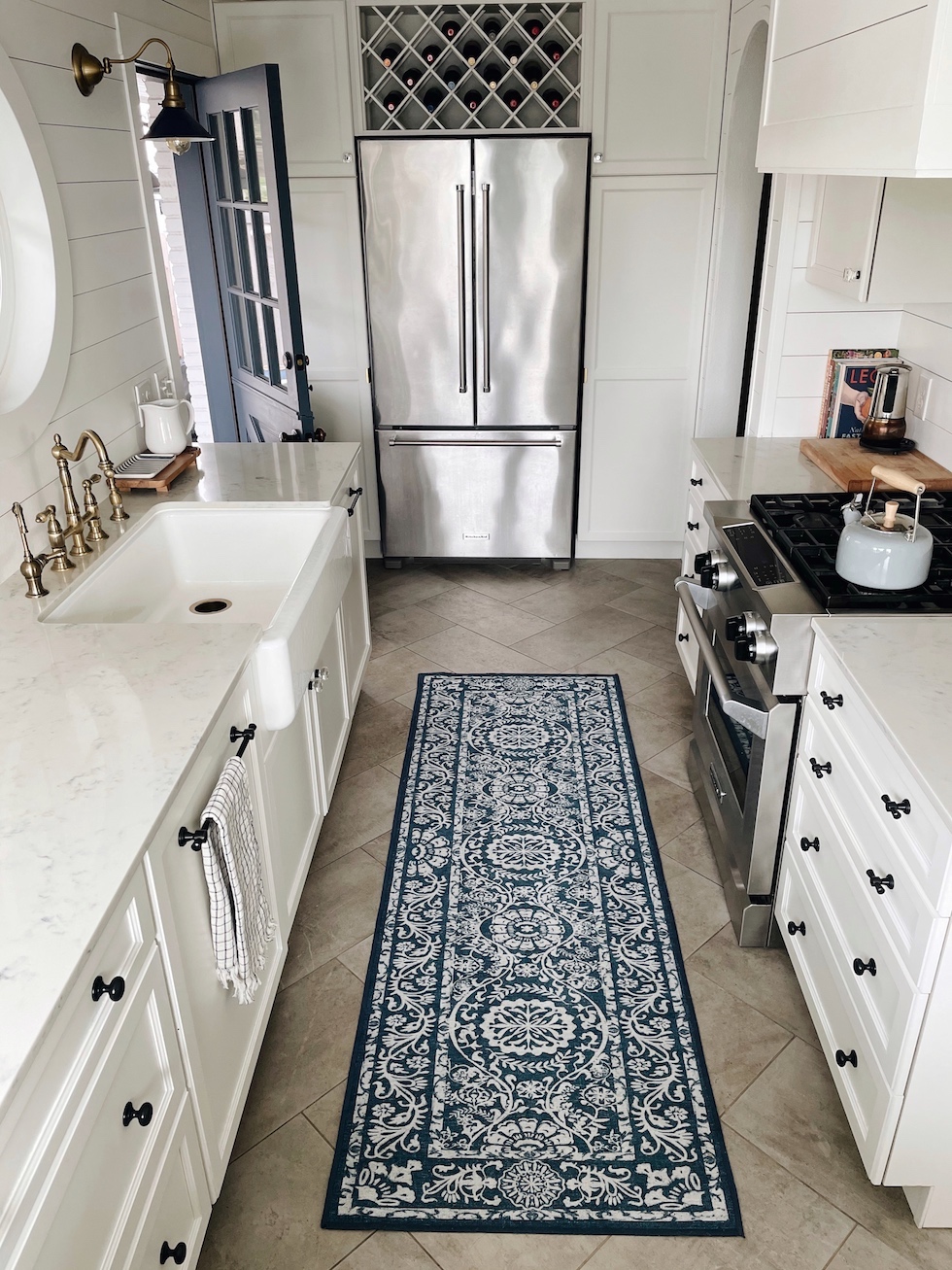 Disclosure: I was gifted this rug to share on Instagram, but this blog post is not sponsored and these thoughts are my own! I get so many questions about my thoughts on these rugs that I wanted to share with you here as well.
Below I'll share some of my favorite designs–they have so many great styles! (Click the photos below for more details on each!)

Find more Ruggable rug styles here!