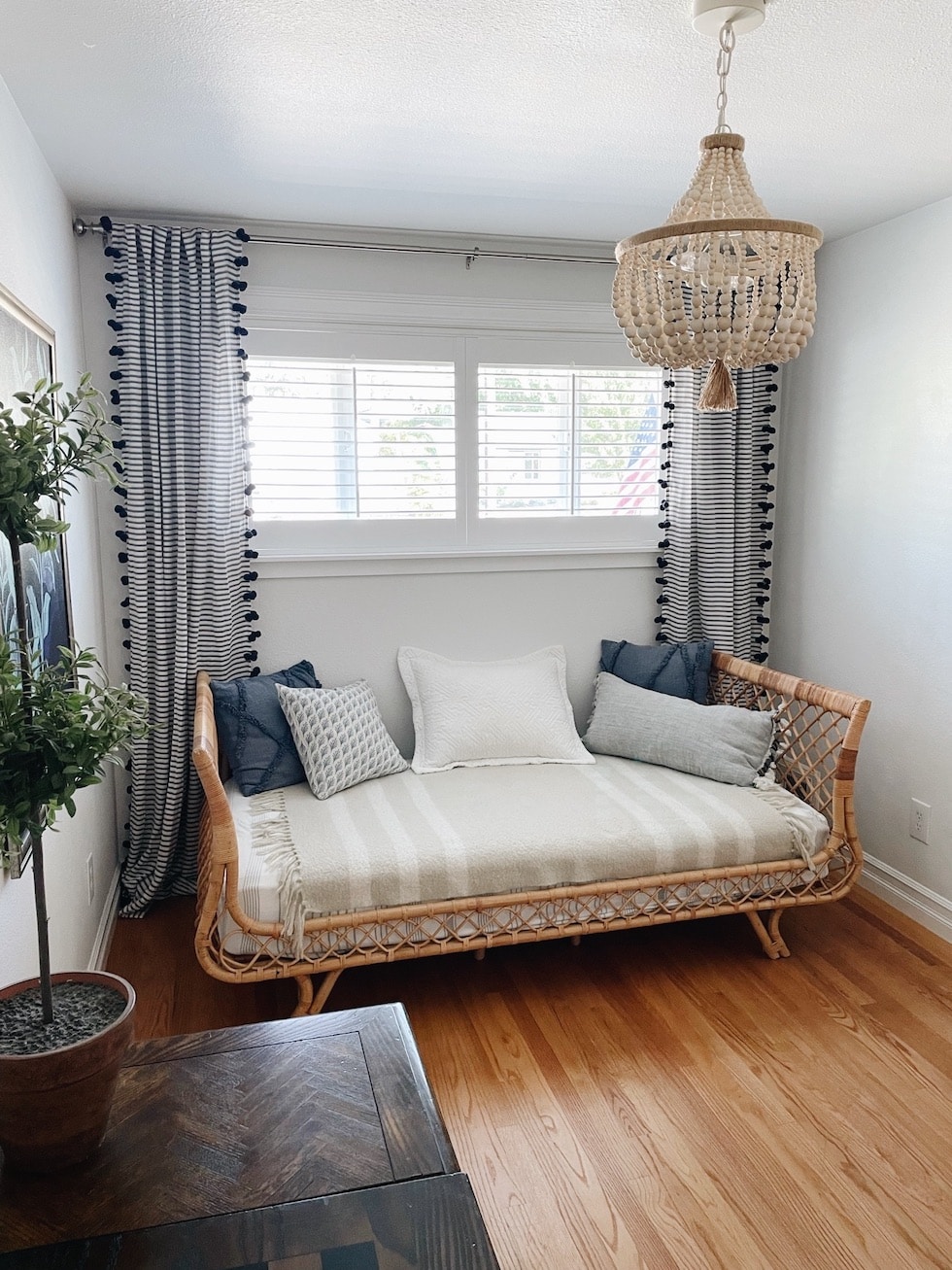 Yesterday was the official first day of fall! But it's been fall in my mind for weeks now… :) We have been deep in packing mode at house in Seattle this week (if you saw on my stories, our house is pending a sale!). It's been an interesting feeling saying goodbye to a home we put so much love into, but overall it just feels so right. Have you experienced that bittersweetness while saying goodbye to one home and hello to another? I'll talk about that in a future post.
Today I wanted to show you one thing we did before we put the house up for sale that made me SO HAPPY! When we got this rattan daybed years ago, we had it in our living room (remember it was the dog's favorite lookout perch to the outside?). I always pictured how cute it would be in our small guest room and hoped we'd move it there eventually. But meanwhile we had a queen sized bed in this room for when guests came. It was the most practical choice as we often had my family from Portland come up to visit.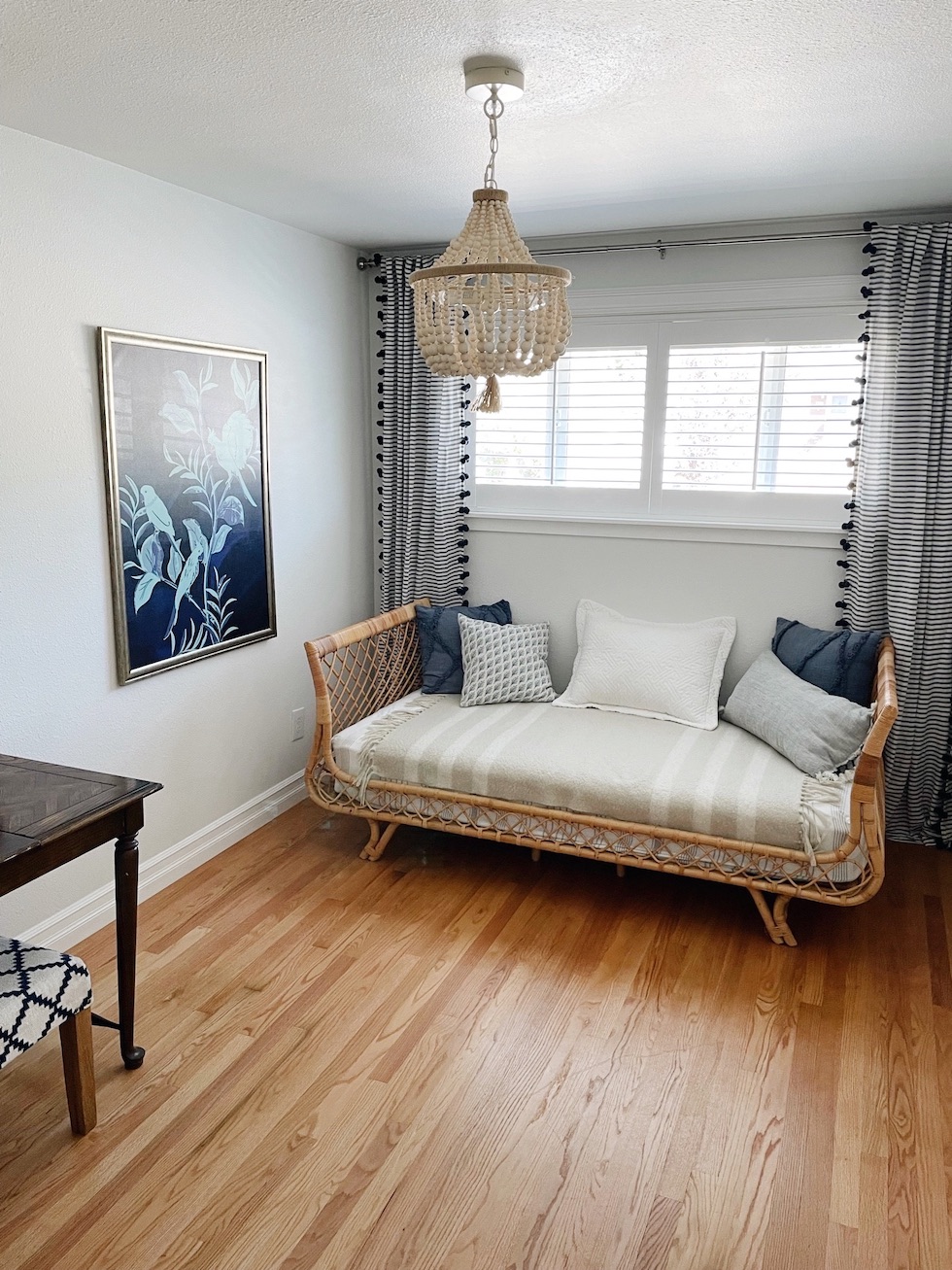 Eventually, we rearranged our living room and the daybed went into my son's room (the room next to this one). He had come home from college in 2020 and this was his bed. Once he moved back out and we were preparing the house for sale, I was excited for the opportunity to move it into this room! Court and I moved it ourselves through the hallway and it was quite an experience…we almost didn't make it–ha! Once we got it in, it looked as cute as I hoped.
While I wish we had been able to have it in this room longer, I've always decorated our home first with practicality and our family's actual lives in mind. I don't style or arrange things "for the blog"…what you see in my home really is how we lived and what really worked for our family!
I think it would be fun to show you here on the blog a whole tour of our house the way it was "staged" when we put it up for sale. Would you like seeing that? We took lots of photos! I'll work on putting that together (in between packing boxes, of course). :)
By the way, theres a big sale at Serena & Lily right now where I got this daybed and other statement items in my home! I'm also getting a few pieces from there for our new house, I can't wait to share.
Click HERE for Serena & Lily's Fall Design Event 20% Off Everything with Code
Other sources from this room:
Navy Bird Botanical Artwork is out of stock sadly but it was from Walmart!