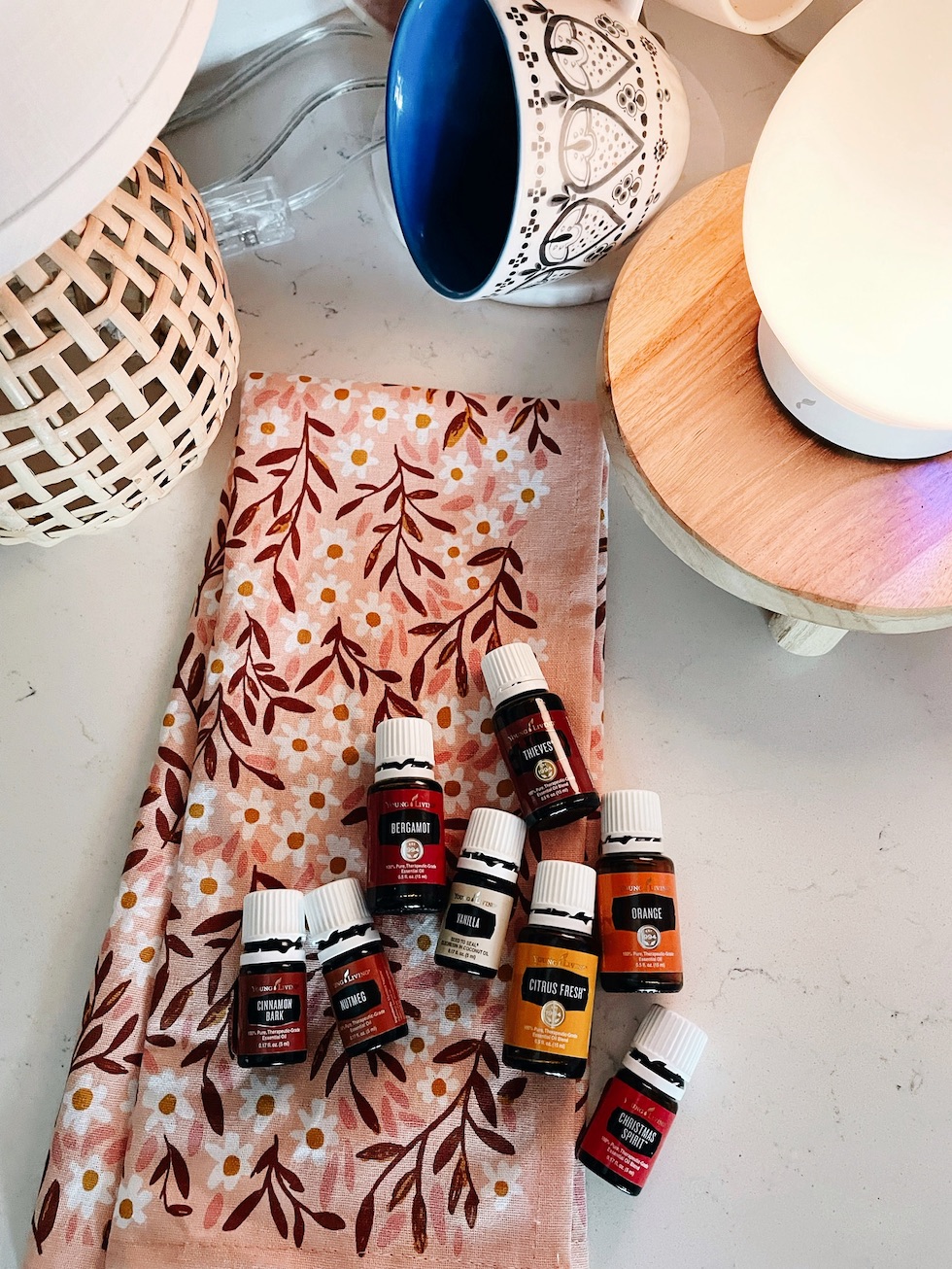 Happy fall! Years ago I decided to no longer burn candles regularly and instead diffuse essential oils to scent my home. Not only do these blends smell AMAZING, so similar to candles I used to love, but I rest easier knowing I'm breathing in oils that are actually good for my family's health (rather than the potentially harmful effects of burning scented candles!).
I diffuse all year round but there's something extra comforting and cozy about diffusing in the fall! Enjoy these blends! You can get the oils I recommend below.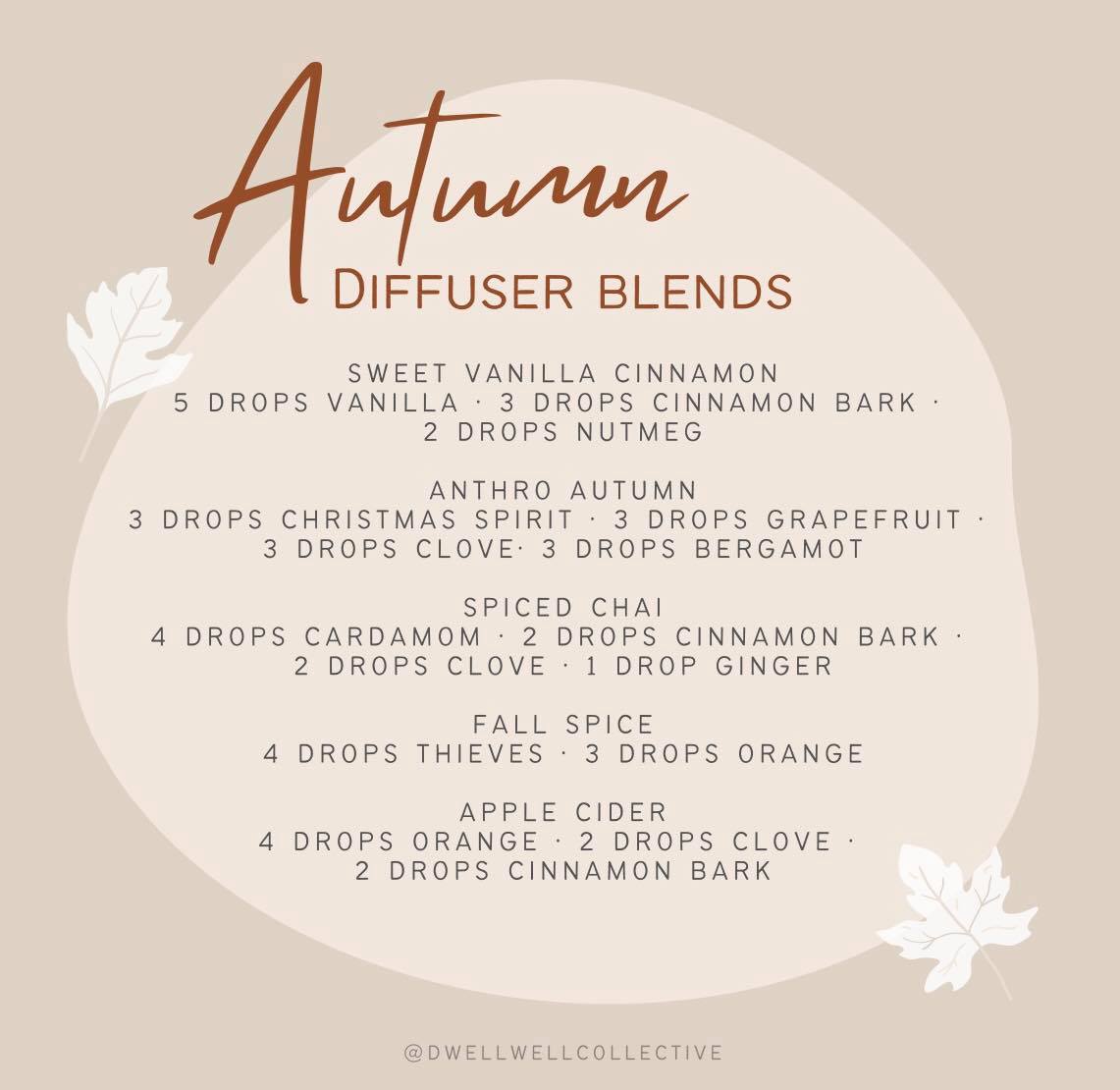 Sweet Vanilla Cinnamon:
4 drops Vanilla
2 drops Cinnamon Bark
1 drop Nutmeg
Anthro Autumn:
3 drops Christmas Spirit
3 drops Grapefruit
3 drops Clove
3 drops Bergamot
Apple Cider:
4 drops Orange
2 drops Clove
2 drops Cinnamon Bark
Spiced Chai:
4 drops Cardamom
2 drops Cinnamon Bark
2 drops Clove
1 drop Ginger
Fall Spice:
4 drops Thieves
3 drops Orange
HOW TO ORDER OILS / OTHER PRODUCTS FROM YOUNG LIVING:
It's simple, you just set up your Young Living account HERE. You can order whatever you want, you don't need to be a member or get a kit!
To get a 24% off discount, all you need to do is CLICK HERE and either 1) Place an order of anything you want totaling at least 100pv, OR 2) You can 'subscribe to save' on any product (example: subscribe to Thieves Dish Soap once every 3 months). You can modify or cancel the subscription any time.
Either one of those options will unlock the 24% off pricing and you'll be able to shop with the discount anytime you'd like! Easy peasy.
Don't want 24% off? No worries! You can order anything you'd like at retail pricing with the same link.
*Note*: Type in my referral number #3731456 at checkout to ensure you are connected to me and my free resources!

Click HERE to shop with my sponsor/enroller number 3731456.
Questions? Click HERE for more information, or text me at 503-805-6457, or email me at [email protected] if you have any questions or trouble ordering.