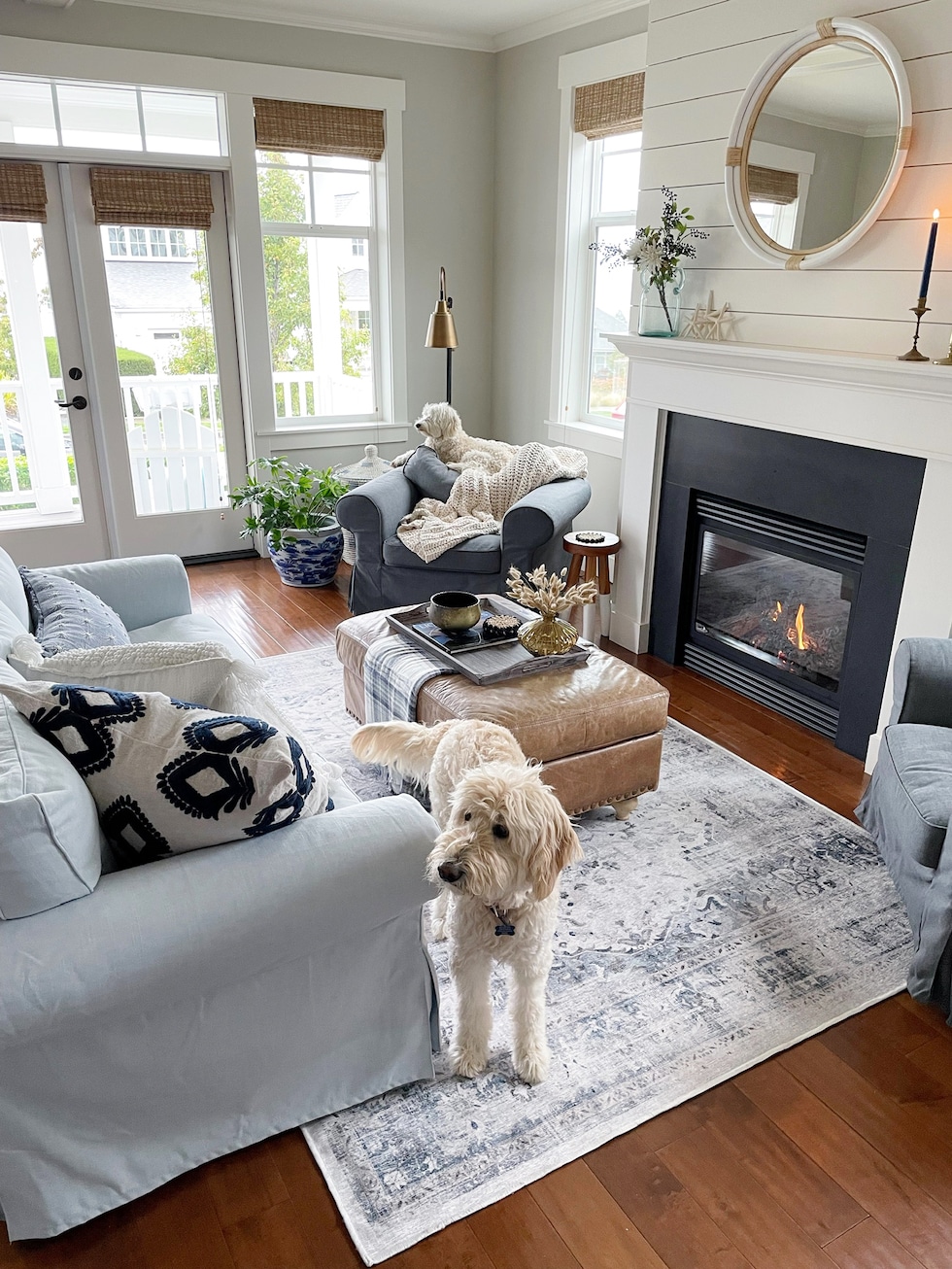 We've lived in quite a few houses over the years (this is our eighth home since we've been married!). Some homes you move into and you know it will be a long journey to make it yours. That's exciting in its own way! We've had so many homes like that and it's always been so rewarding to see them transform over the years. I've enjoyed finding creative ways to connect with all of my homes and even the process of bringing them from dull or dated to beautiful and welcoming.
But with other homes, you feel a deep connection to it from the first moment you see it. Even if there are things you plan to do to make it yours. you just know it gets you from day one. This is one of those homes for us. It already feels like we belong here. It's like it was meant to be. It's not just the coziness or style of the house that makes it feel like home to us. It's also the setting, the neighborhood, the island and all of the adventures we can have here.
We have so many visions for this place and our future in this little house by the sea. We're inspired to make it our home for years to come. It really might be our forever home! We can see family gathering in rocking chairs on the porch to watch the sunsets and sunrises, grandkids nestled into bunk beds, and walks on the beach. We love that we can walk to the ferry to visit other islands, so I know we'll enjoy all kinds of adventures all year round here.
But most of all, I know we'll savor the day to day life in between. With the fall chill in the air now, I know I need nothing more than to just sit inside by the fire to feel grateful for a new chapter of life and this new place to call home. I have always felt like fall is the most wonderful season to be at home. Do you feel the same way?
Sources and Room Details:
Our new rug from Ruggable (ours is the 6×9 size)
If you missed it, I shared more of this room (and our mudroom + whimsical patterned powder bath) in this post HERE!
Round rattan mirror over fireplace
Similar leather ottoman (Jack our goldendoodle is so happy we have our ottoman back in here! But he was wishing we'd remove all that decor on there so he can slide up to lounge on it…ha, we did after this photo!)
Chair and couch — Ikea Ektorp (these came with the house!)
Similar brass shade floor lamp
Navy and white embroidered pillow on sofa
Blinds: Hunter Douglas
Paint color: Stonington Gray Benjamin Moore (pretty sure!)
Find more sources from my home and other decor finds in my shop HERE.
Find more of my Fall Nesting posts from this year HERE!