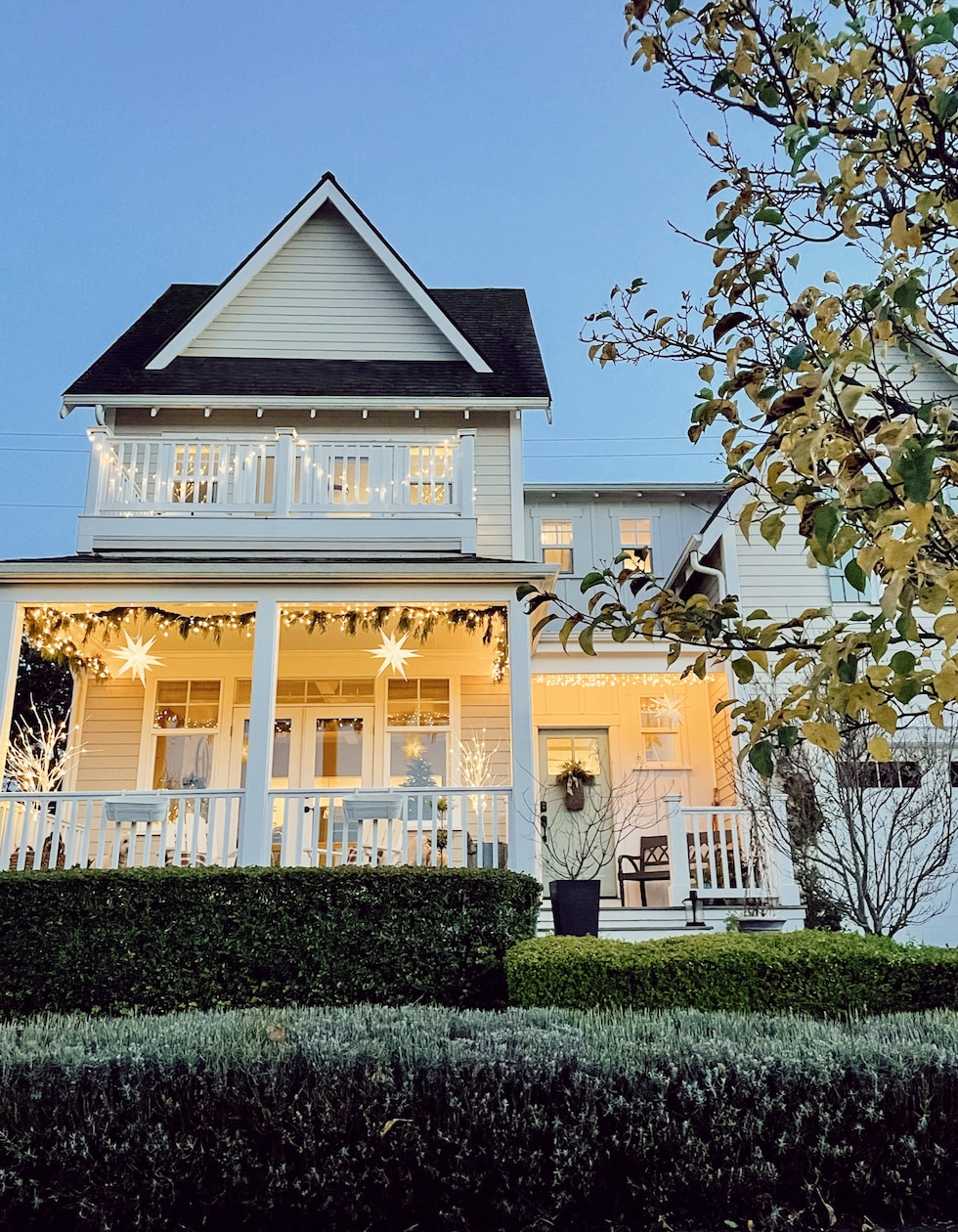 Hello, friends! We may not be quite to Clark Griswold's level of festivity, but we're on our way. For the first Christmas in our home, I think it's a good start hahah! Simple but magical.
We still have a lot of projects and settling in to do inside and out at our new home, but we weren't going to miss out on decorating the house inside and out for Christmas! While I'm hoping for snow this winter to complete the look :), the addition of some twinkling lights and stars on our home made it feel so festive.
One of our favorite things about this house is the covered porch across the front and the upper deck above. Both are wonderful spots to enjoy the views of the neighborhood, sea and sky. Living in the northwest, it's especially wonderful to have a covered porch for the winter months and rainy days. The double doors from the house make the porch an extension of the living space, too. With a smaller home, we know that will come in handy!
Of course, one of the best things about porches is you can decorate them for every season!
We have fun plans for this house in the upcoming months and years. We can't wait to share those interior and exterior projects and adventures with you in the new year! But we're savoring every blessing in the here and now as we are celebrating this wonderful season and all it means.
Hope you enjoy a peek at our festive porches … and pooches, too :).
Merry Christmas to all, and to all a good night.
---
Sources (scroll and click the photos below for details):

---
Hanging Star Source (Battery Operated or Plug In — I'd recommend plug in if you have the option!)
Window Star Light Source (3 Pack)
Plaid Pillow Source (Set of 2)
Similar Lighted Birch Trees (set of 3 in varying sizes)