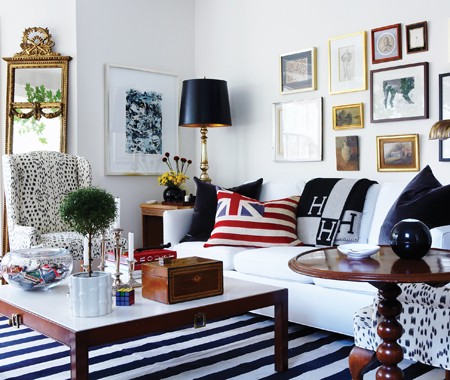 You know what? I have always loved stripes, and any sort of chevron, zig zag, or Ikat pattern.
When my girls were young, like 15 years ago, their rooms had both striped walls and a zig zag carpet! I was a wild and crazy decorating mom. Heh heh. And in our kitchen in that same house, we had Ikat curtains (you can find that story on my curtain post). It wasn't in vogue to decorate that way at the time, I just was in love with pattern. 
For quite awhile now, chevron, stripes and Ikat have been very trendy, of course, but they are basically just classic patterns that can endure for years — if you love them. Right? That is how I feel about them, they can ebb and flow with the times if you are careful how you use them. I mean, these patterns have been around for centuries, so I'd say they have stood the test of time!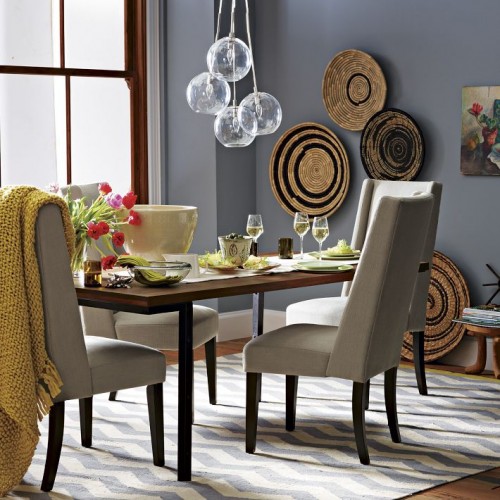 No need to fear a trend that has actually been around forever. People's whims and tastes come and go, and retailers would like us to move on once we all catch on to the trend. But when you find a style you love you can make it work in moderation, regardless of what everyone else is doing at the time. Timeless and classic are always in style.
But yes, it can be quite humorous and even annoying to discerning creative people to see chevron on EVERYTHING right now. Kind of like the "put a bird on it" video. If you put a Chevron on it, it is probably going to be a big hit on Pinterest. Am I right? If that is your goal, of course. Ha!
I think that is what gets annoying to trend-avoiders more than the pattern itself, is just the sense that you don't always have to really be creative or innovative to get noticed, you just have to use what is "in." That "overdone" factor can make creative people not want to use it at all. 
I'm going to give stripes, chevron, zig zags and Ikat a little grace because I really do like them. Still.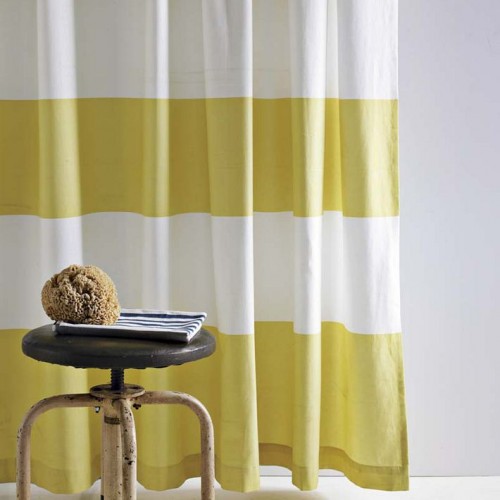 Yellow and white striped shower curtain via West Elm
So, I'm kind of in love with that yellow and white striped shower curtain.  That might just have to come live with me.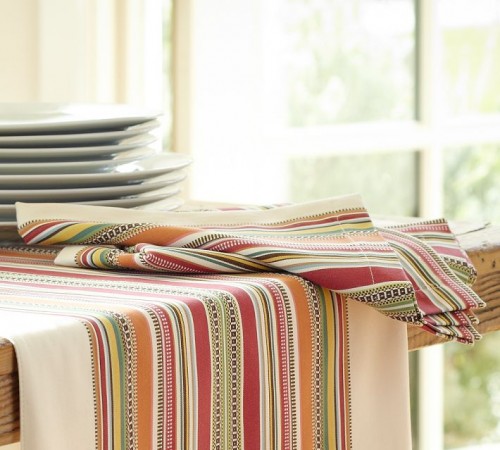 A more subtle pattern, striped napkins via Pottery Barn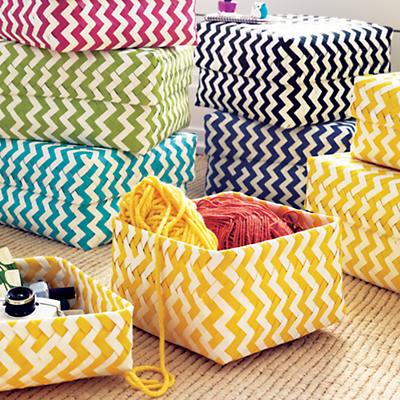 The Land of Nod Zig Zag Baskets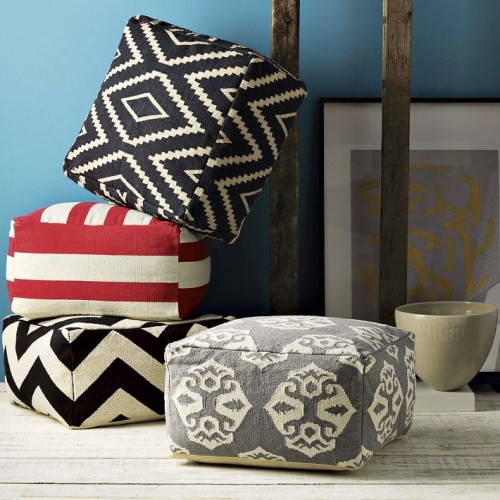 I saw these poufs at West Elm and really loved them quite a lot for the big bold statement they make. Especially love that red and white striped pouf. Kind of nautical and fun, perfect for summer.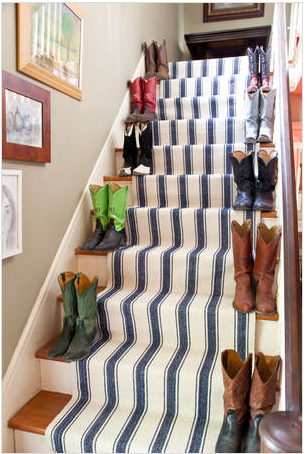 Dash & Albert rugs are my all time favorite area rug. I have one in my kitchen and it just makes me happy. My big goal coming up soon is to replace our carpet (eh hem, dogs have ruined it) so mark my words, there will be more Dash & Albert rugs in my house — as soon as I have more hardwood to put them on.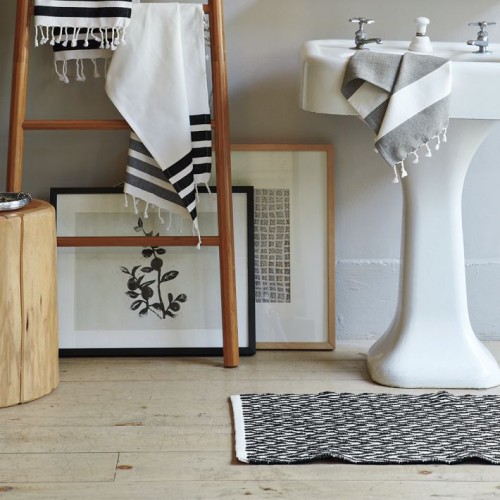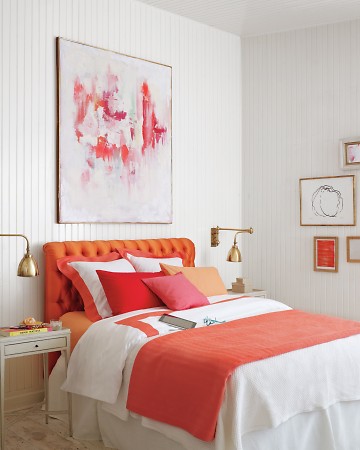 Color Blocking via Martha Stewart
And then, of course, we have the trend of the moment. Color blocking. Thoughts? Love it? Not sure?
So, tell me. Let's talk about this topic of trends.
Does it drive you crazy to see the same trendy patterns over and over again on everything? Or do you want to have fun with and give a little grace for what is trendy at the moment, but still something that can endure?