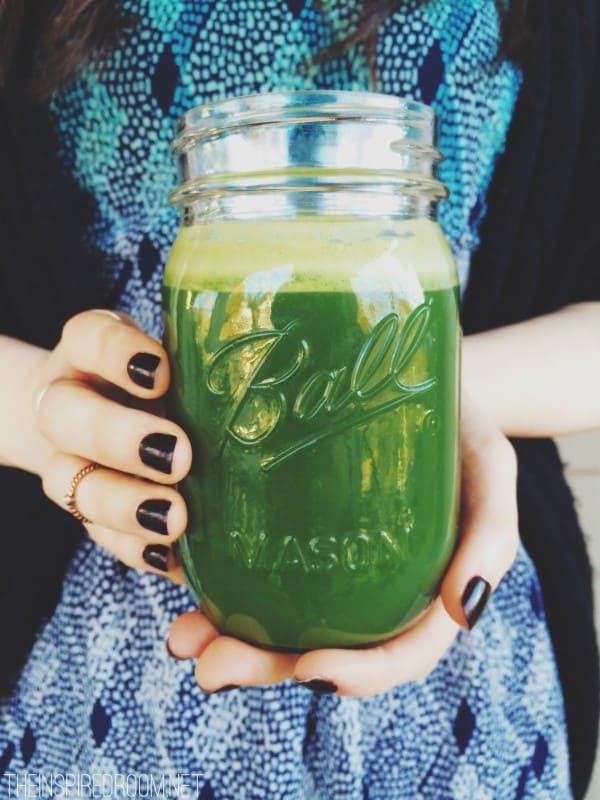 Hello! It's Kylee and Courtney here today (Melissa's daughters) sharing a recipe with you! We've had a nice juicer for years that we've loved and used on occasion, but just recently we have become a bit obsessed. We always love learning healthy (and easy) recipes, and this month we were inspired to make a tasty healthy green drink in honor of St. Patrick's Day! We shopped for the ingredients together and made it a sister juicing party. The best kind of party.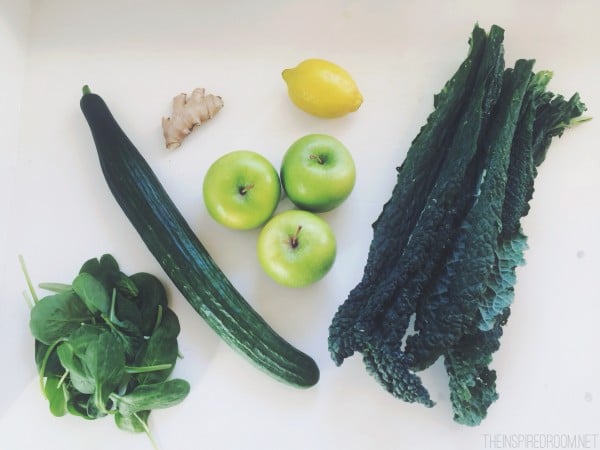 What you'll need:
3 apples
5 leaves of kale
1 large cucumber
1 large handful of spinach
About an inch of peeled ginger (or a drop of Young Living's Ginger Vitality Essential Oil)
1/2 peeled lemon (save half for squeezing in later)
A juicer (we have this one)
*makes about 2 tall glasses of juice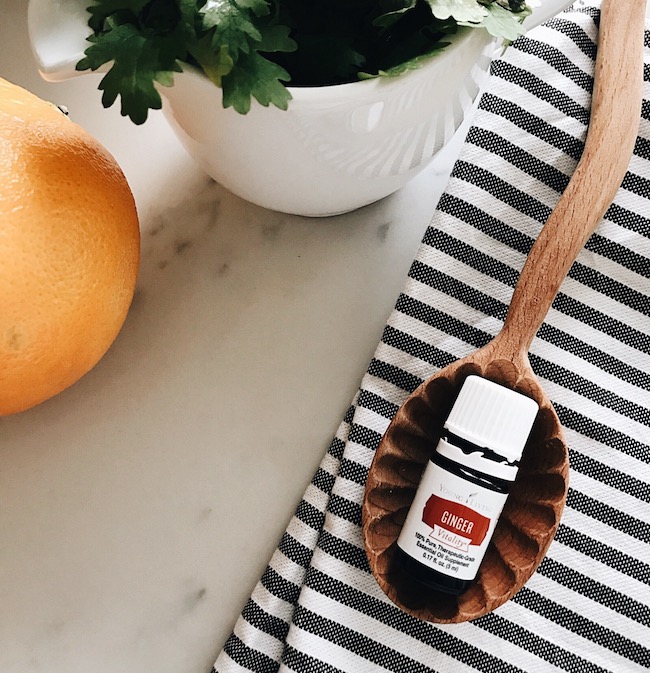 (you can get Ginger Vitality Essential Oil here)
Directions: 
We weren't too scientific about the juicing process. We basically just stuffed everything in, in no specific order, and let the juicer do the work. We did, however, cut the apples and cucumber into thirds so they would fit in easier. We also peeled the lemon and only put half of it in the juicer. The other half of the lemon we saved for afterwards to squeeze extra lemon into each glass! Also, our type of kale didn't have a thick stem, but if yours does you will want to remove the leafy part from the stem and juice the leaves only.
This recipe makes a deliciously refreshing green juice that tastes like health in a glass. In the best way — it really tastes good! Try it out!
Disclaimer: if you drop your cup as you are taking your first sip…make sure you have someone there to dive down and CATCH that cup before it shatters on the floor. Luckily we managed to do that. But even though we avoided broken glass, we were still left with this: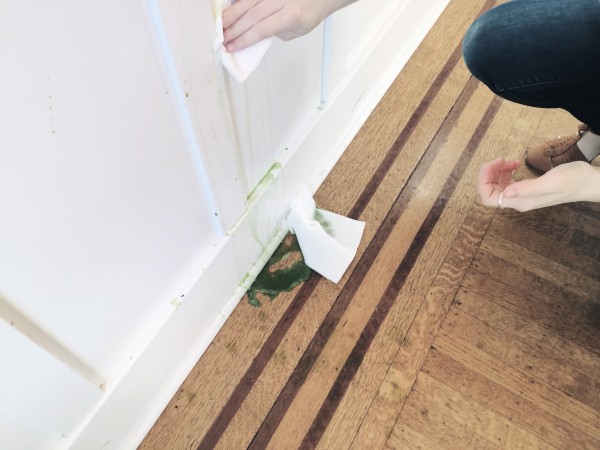 And that's why we aren't food bloggers.
We'd love to hear your favorite juicing recipes so we can try more!
Related Posts:
Kale Salad with Roasted Delicata Squash and Maple Vinaigrette
How to Order Essential Oils (you can get Ginger Vitality here)