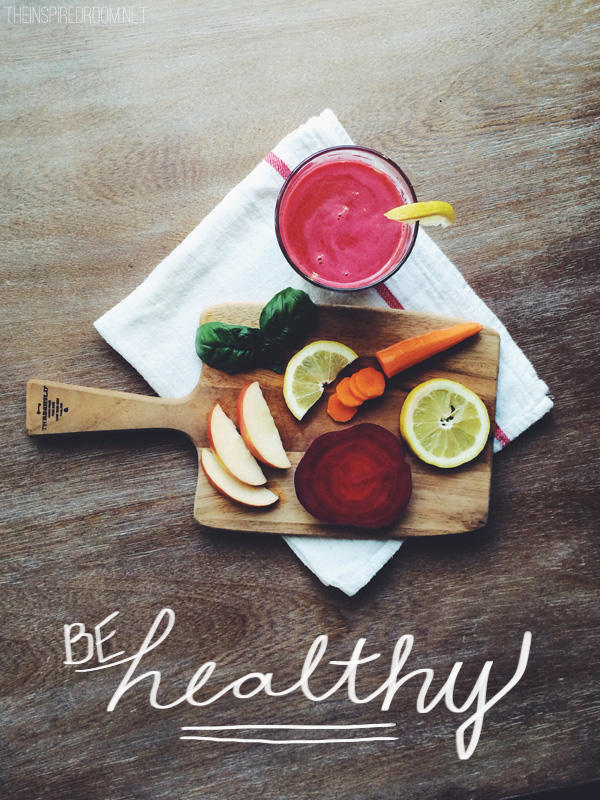 Hello friends! We have been working on tons of house projects this week (did you see the chaos at our house on Instagram?). In the midst of our busyness, we made ourselves a healthy and refreshing juice. Juicing takes a little bit of time and effort, but the health benefits are definitely worth it.
My girls posted their green juice recipe for St. Patrick's Day, and we thought it would be fun to share a pink one this time! The beet turns this juice such a pretty color and the basil adds a nice flavor. And have no fear, this juice is delicious. We promise. Beets are really good for you, too!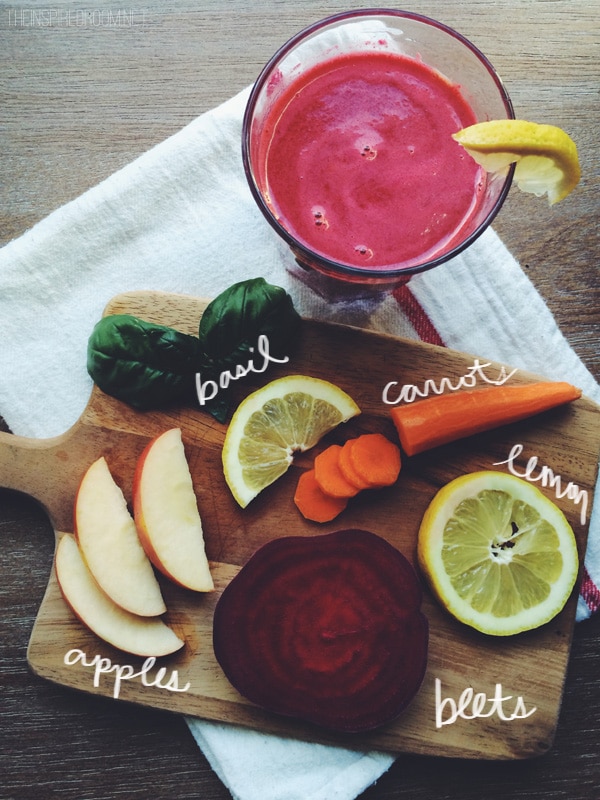 What you'll need:
3 carrots (not baby carrots)
About 1/2 a peeled beet
4 basil leaves
2 small apples
1/2 a peeled lemon
A juicer (we have our brand of juicer in our online shop if you're looking for one)
*Makes one glass
Directions:
First and foremost, beets are really healthy, but really messy. Let it be known. They may stain everything in sight if you aren't careful!
After washing all of the vegetables, slice the apples a bit to help them get through the juicer easily. Start by juicing the carrots, then the beet. Next, put the basil leaves in the juicer right before putting the apples through. This order helps to make sure the basil leaves are actually juiced. Lastly, peel half of a lemon and put it through the juicer. Add extra squeezed lemon as desired, then mix it up and enjoy!