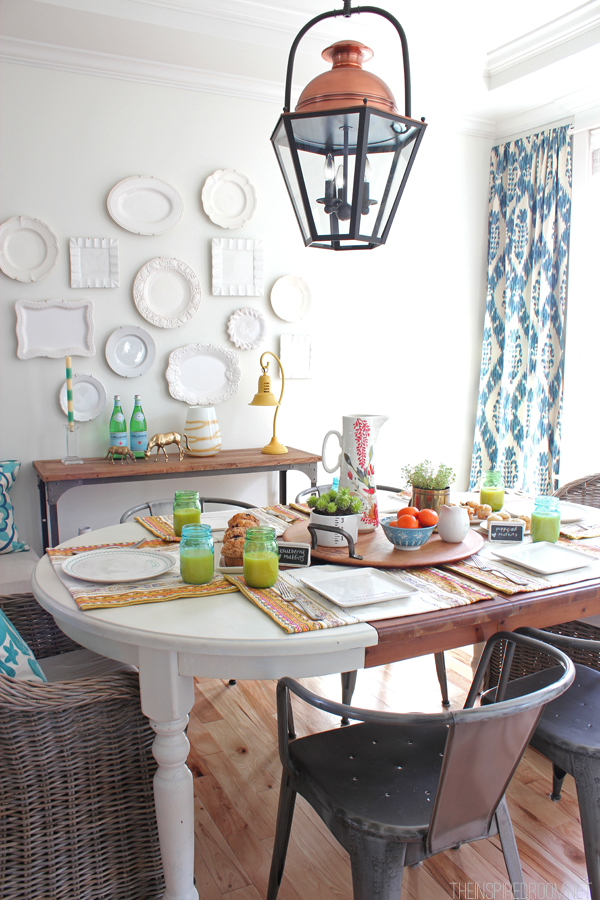 I've been CRAVING sunshine (and believe it or not it was warm like SUMMER here today! My wish came true!). In honor of more SUNNY DAYS AHEAD I'm excited to share my dining room all ready for a Spring or Easter brunch! I love just switching out a few accessories to bring in a new mood. Mixing and matching what I already have with a few new little goodies to make a room feel brand new again is one of life's little joys!
Remember my little succulent gardens for the kitchen? I think they add a perfect natural touch of green to the table! It's fun to try a twist on the traditional bouquet once in awhile.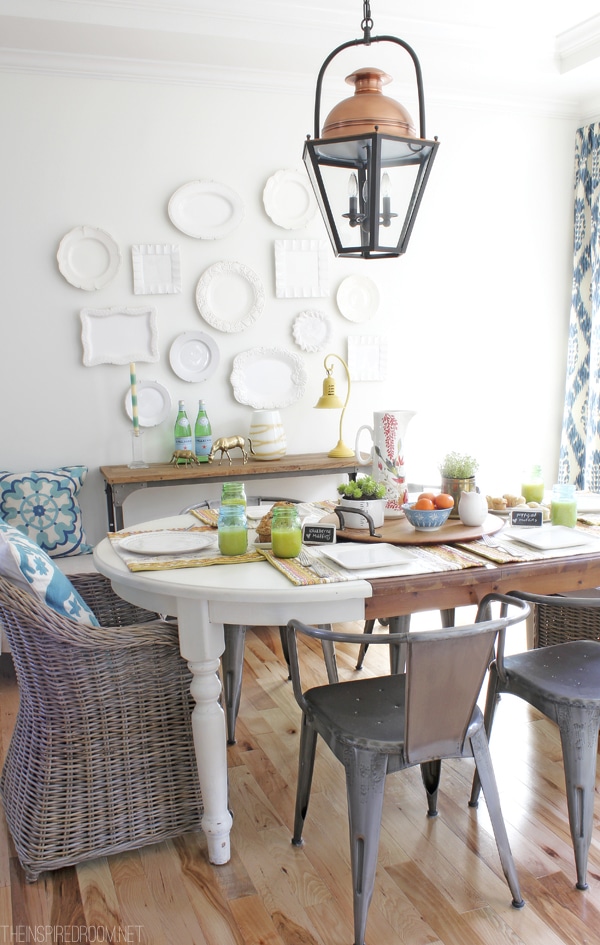 Recently my friend Saul at DaySpring sent me a few new plates, so I got totally inspired to pull together a Spring brunch. Brunches are my favorite. Well, that and dishes. And sunshine.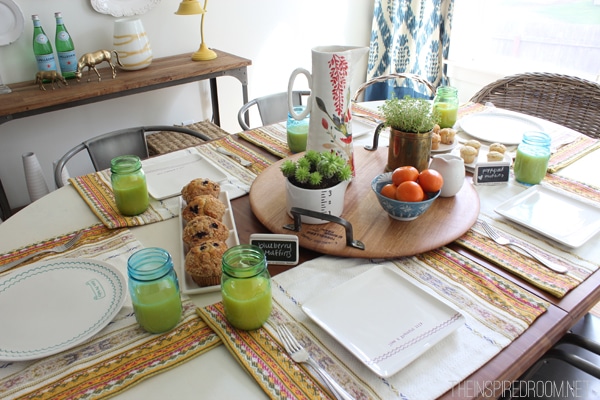 These sweet plates (and the small pitcher, the chalkboard signs and the four part server) are from the Daily Grace line at DaySpring. They are a fun whimsical addition to the springy theme. Winter can feel so serious and I like to see a little more lightheartedness in my home when the sun comes out! A colorful and happy home can chase away all the doldrums of winter.
The dining room got a fresh coat of Dove White paint (mixed by Glidden, but a Benjamin Moore formula from my trim and cabinets) last Fall. It was an interim step on my way to my dream of white paneled walls. But meanwhile, I'm inching my way closer to the cheery casual dining room I envisioned all along.
Since our house is informal and overrun by the pups and activity all day long, it's fun to entertain in a way that makes sense for our day to day life. And our dining room is the location of our only table so this room has to do double duty as a place to hang out as well as a destination for meals or entertaining. Our girls are more likely to be here on the weekends, so a fun casual brunch is a common theme when we get together!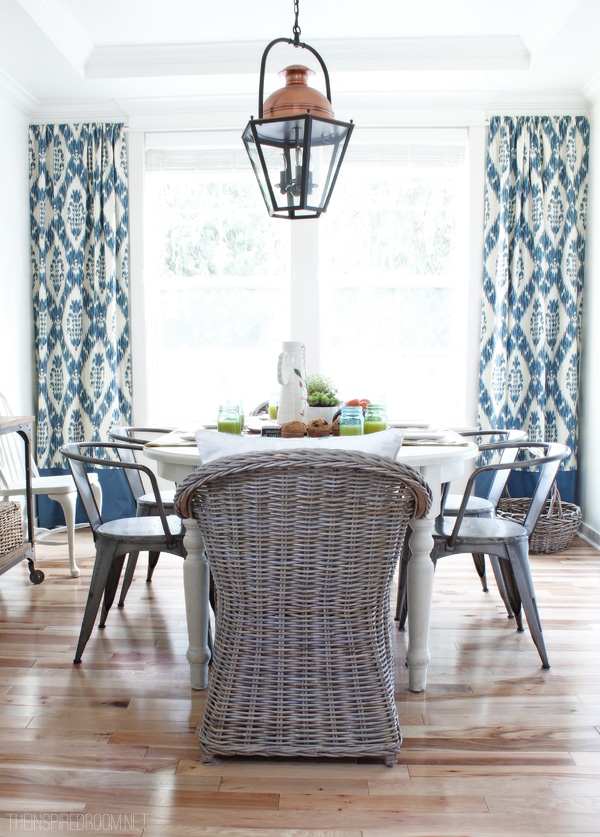 All the items from the Daily Grace line are fun to mix in with my other plates and serving dishes.
It's the little things that remind me to live a grateful life!
The THREE winners in this giveaway (sponsored by DaySpring) will each pick any 10 Daily Grace items, so check out the options and then leave a comment below! Tell me what your favorites are and one way you live a grateful life to be entered to win! Winners will be chosen on Saturday 10PM PST.
The three winners for this giveaway are:
Sharon McGuire
Kathleen Grace of Kathy's Cottage
Diane of An Extraordinary Day
Congratulations to all of you!