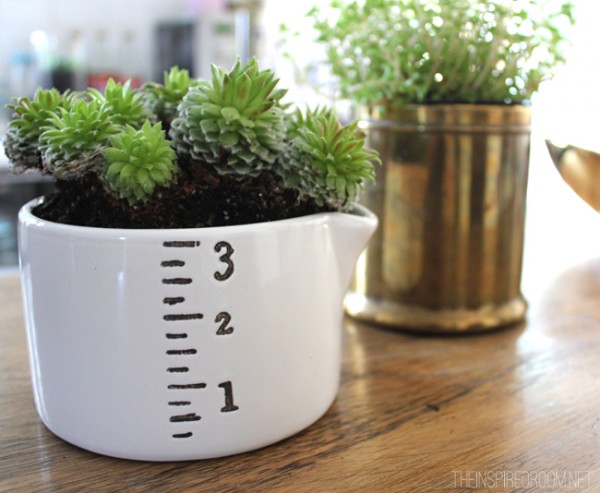 The sun came out in the Seattle area this weekend (YAY for vitamin D in the Northwest!) and it inspired me to do a little planting. While I wasn't quite ready to start an outdoor project (it still feels a tad too chilly for me to dig in the dirt outside), I couldn't resist a little succulent gardening in the kitchen. Little gardens are always my favorite anyways.
I picked up a few little hens and chicks and other succulents at our local garden center and rounded up whatever containers I could find around the house.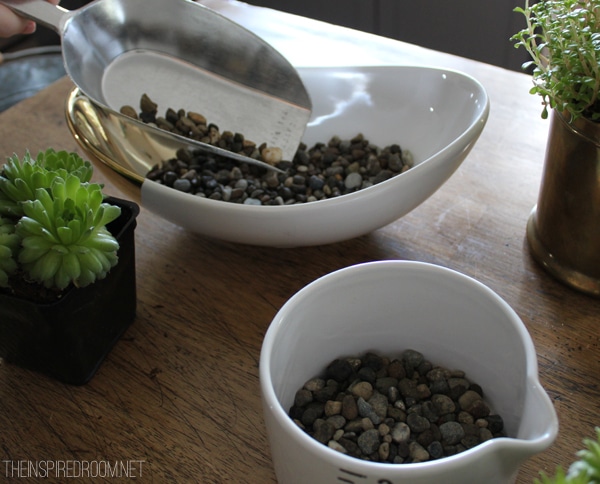 Pea gravel is great for drainage. Succulents don't need a lot of dirt so rocks are the perfect base. I don't worry about using containers with drainage holes because you shouldn't be watering that much anyway! The rock helps the soil retain a bit of moisture too so you don't need much water at all. Just a little drop or two of water every once in awhile is all they need to be happy.
Keep in mind that this advice is coming from me, a.k.a. PLANT KILLER. SO, there's that. But, I have had pretty good success with keeping succulents alive longer than most plants!
The way I look at it is these little plants are just a few dollars each. If or when I manage to kill one, the investment was small but the joy was big while they lasted.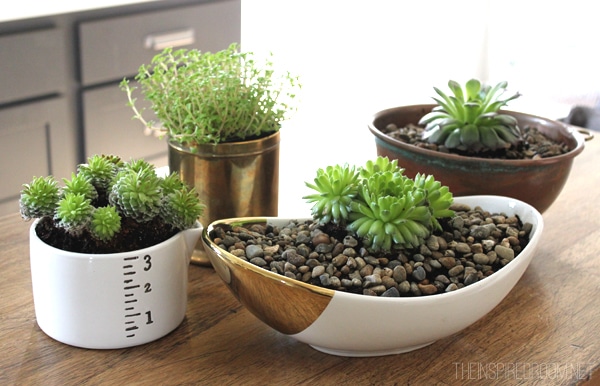 What is your favorite easy to grow plant?
Come see my Teacup Gardens & my 5 Minute Tiny Gardens!