BHG
5 Ways to Bring Spring to Your Bedroom
1) Add some pattern!
One of the quickest ways to bring the freshness of Spring into your bedroom is by introducing some lively pattern with accent pillows, a quilt, or even a lamp. Don't be afraid to mix patterns and have fun with it!
BHG
2) A Fresh Coat of Paint.
A new wall color can make a dramatic difference in freshening up a space. Choose a color that you know you will enjoy in all seasons so you can vary your look seasonally with accessories.
House and Home
3) Creative Artwork.
If you are a renter or don't want to paint, you can add some color and pattern to the walls by framing a sheet of wallpaper, fabric, or patterned paper! Frame a large piece for a big impact, or you can hang multiple frames with smaller sheets to get a similar effect.
Kerrisdale Design
4) Shop the House.
Sometimes livening up your room for Spring is as easy as bringing in a few accessories from other rooms of the house. Change up your nightstand accessories by stacking up a few pretty books, a clock that you usually have in the living room, a vase from the kitchen, or whatever inspires you from around the home! I like to call it "puttering" and it's definitely a seasonal activity for me at my house!
Sarah Richardson Design
5) Fresh Flowers.
There's one thing that every one of these rooms has in common — a vase of flowers! Cut some spring flowers from your own garden, or pick up a bouquet from a local store and split it up into smaller bundles to use throughout the house. It's a Spring gift you can give yourself each week!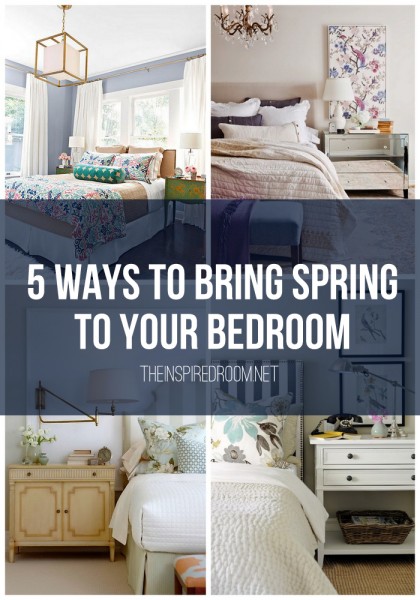 Are you adding any spring touches to your bedroom this year?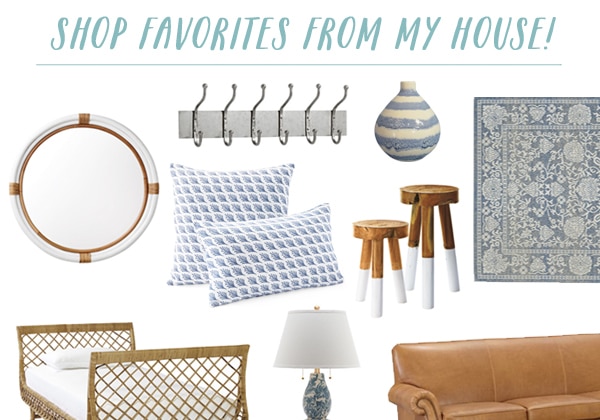 See also: 6 Ways to Bring Spring to Your Entry