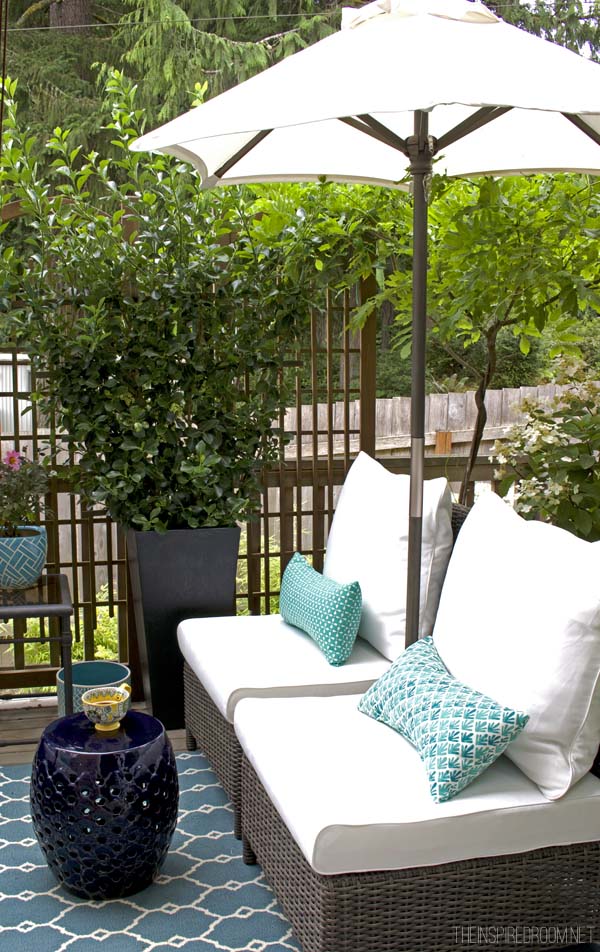 I t  seems like every summer I do a little sprucing up of both my front porch and back deck. Both are very small spaces (the deck is especially tiny), but roomy enough to use and enjoy. Both are pretty visible from the house, the front porch is where you enter the house and the back deck can be seen and accessed from the kitchen.
When we first moved in the back deck was totally exposed to our neighbors so it wasn't really very pleasant to be out there.
Besides being in full view of our neighbors, the deck was really ugly. I mean, honestly. It was bad. We didn't want to spend a fortune on redoing it, so temporary measures have been all we attempted. Maybe someday we'll redo it entirely, but it's just not at all on the top of our priority list. And, my preference whenever possible is to make the simplest choice, which for us has been trellises, deck paint and plants! My before was several years ago, but it evolves a little bit more every year!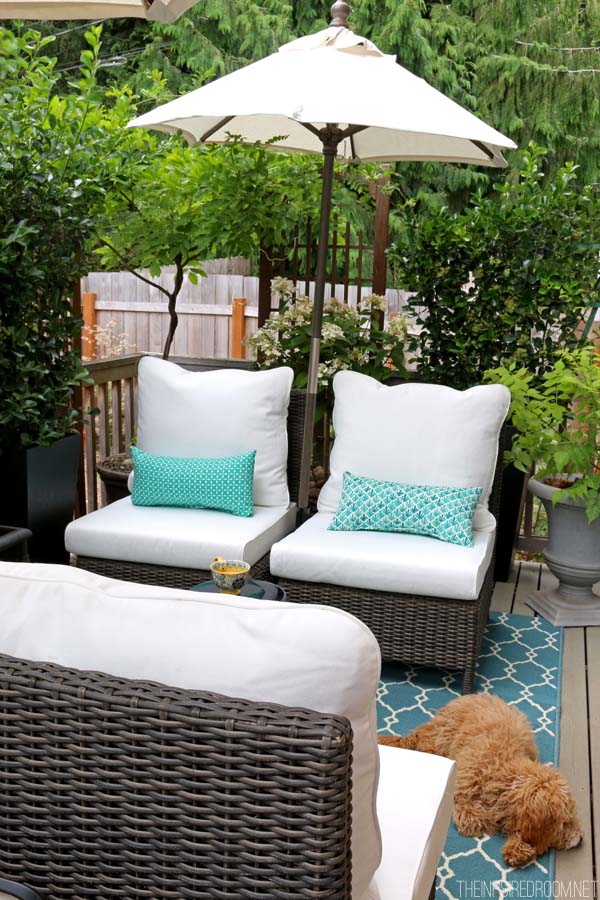 A few years ago we had the idea of attaching a few nicer home improvement store trellises (we found ours at Lowes) to the deck and they turned out to be a really attractive and cost effective addition. We have Wisteria and evergreen vines in pots to offer more privacy year round. Plants seem to thrive on the deck so that makes me very happy!
I love the view out kitchen window in the summer time when all the plants are so full!
The vines do a pretty good job of greening up our deck with minimal fuss.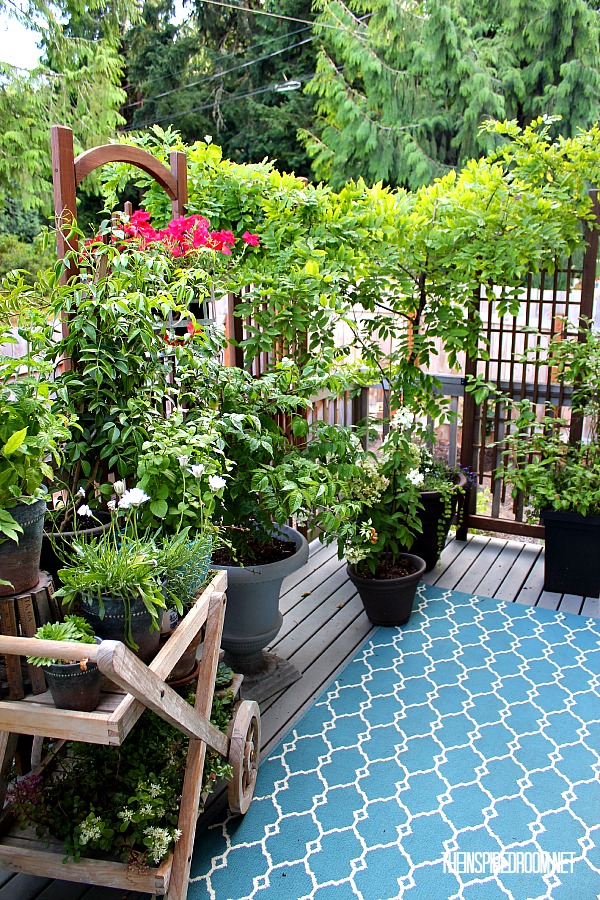 Last year we added the indoor/outdoor rug from Overstock (you can see last year's deck updates here) and lots of plants, but we took all of our deck furniture to the lower yard area for the gravel patio. The teacart ended up on the front porch (you can see the front porch makeover here.)
This year we wanted to create a much cozier little nest for ourselves by adding furniture that comfortably fit the small space.
We found four slipper chairs on sale (part of a sectional) when we bought the front porch chairs at World Market. The slipper chairs are very versatile, so they will be great both for this deck and any other future outdoor area. We can use any number of chairs in whatever configuration we want. The cushions have removable covers and they are made out of outdoor fabric so they easily wipe off. The throw pillows and garden stool are from Target. Then we ordered two of the cutest little five foot wide umbrellas (also from World Market). The umbrellas are the perfect size for our teeny deck and offer just the right amount of sun protection.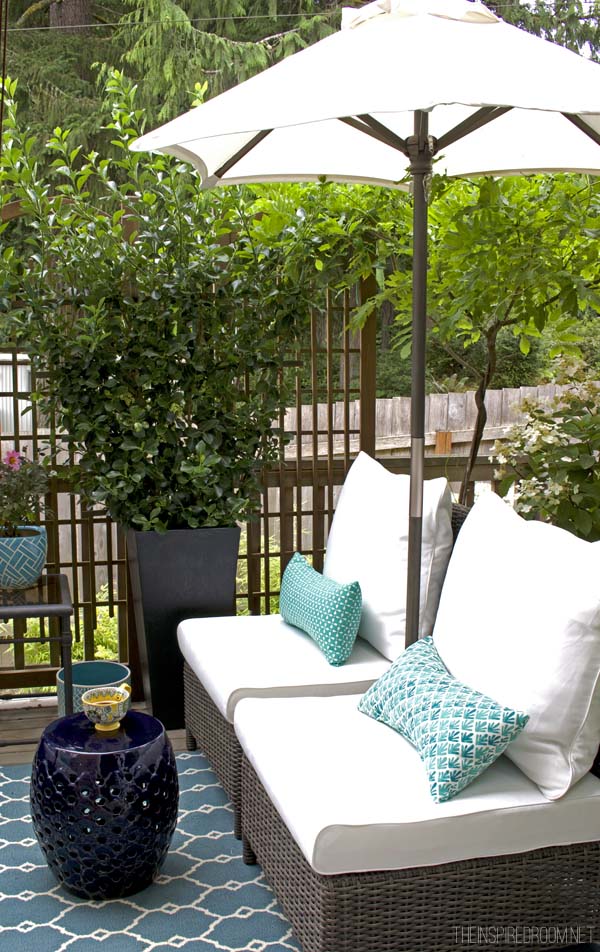 Now we have the perfect comfy spot to hang out, drink coffee or even work on the laptop!
Related Post:
How to Add Personality to A Small Outdoor Space (my guide on eBay)