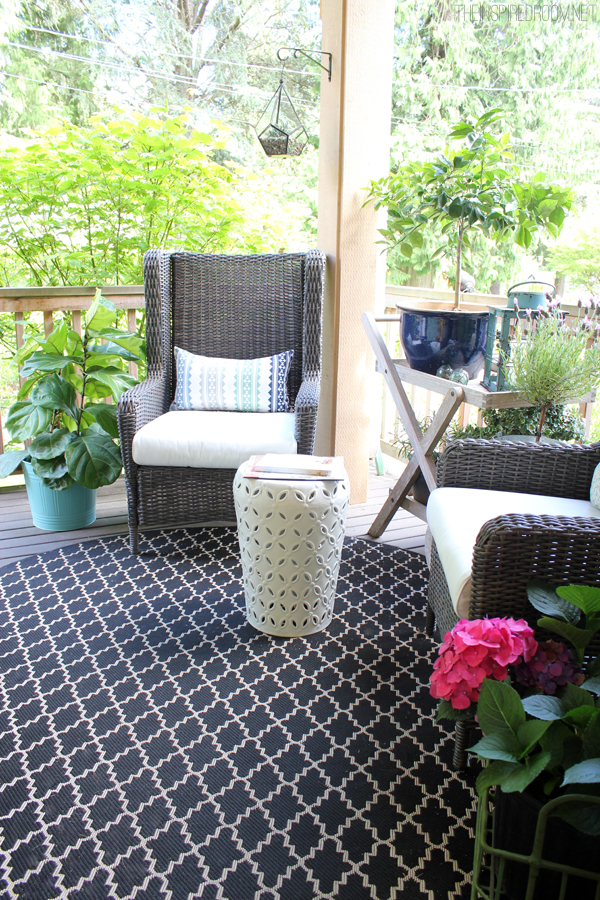 GREETINGS! Last week I added some flowers to refresh my front porch and they make me so happy! The smell of that orange bush is so amazing I wish you could scratch and sniff to enjoy it with me! Over the weekend I got inspired to finish the rest of the space. With warmer days on the way, I might as well get the most enjoyment from my porch! I love sitting out here in the spring and summer, so I decided I wanted to rearrange a bit to make room for a couple of super cute outdoor wingback chairs I found on sale at World Market! I couldn't be more pleased with how they finished off my porch!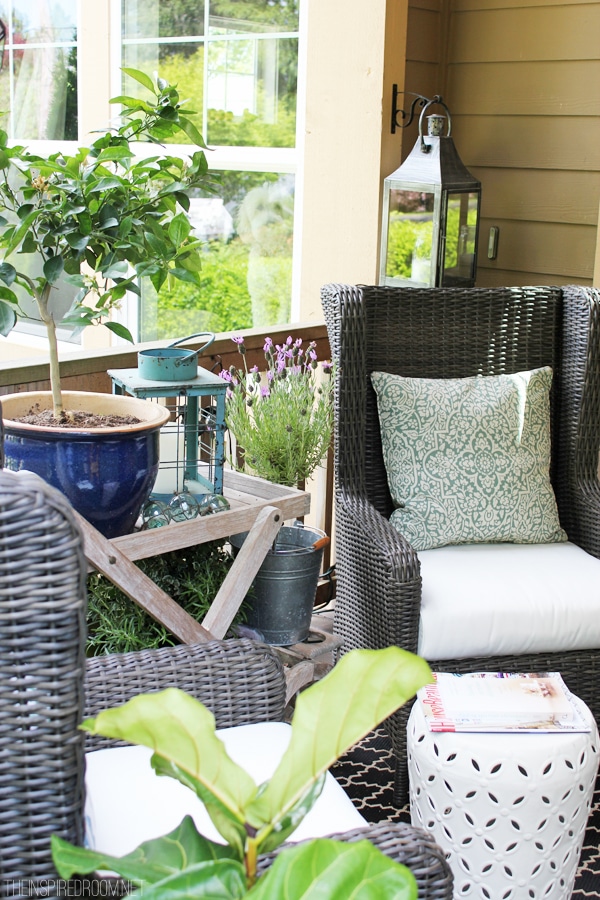 My porch is one of my favorite spaces to hang out on a warm summer day, and it is a lovely place to get away from the noise and dogs inside :-). I had other chairs here in the past that were comfortable, but I didn't love them quite as much. They have since been relocated to other areas of the yard so they were put to good use!
I adore the shape, color and texture of these wingbacks! They look so much more high end than they actually are, too. I can't stop staring at them. Or sitting in them :).
The dresser I moved out here on a whim one day when I didn't have a spot for it inside has now become one of my favorite pieces on the porch. Since we have a roof over the porch, I didn't worry at all about setting it out there. It was outside all winter long and it is still OK!
I found the little fruit box at the flea market awhile back and decided it would be super cute for plants.
I love mixing things up and using what I have in unique ways to give my rooms a little more personality and texture.
I am THRILLED with how the porch feels now. Two wingbacks are perfect for a quiet conversation or just time alone with a good book or magazine.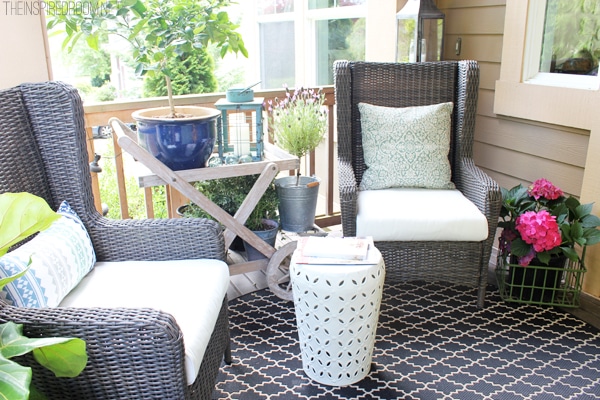 And my flea market plant cart has been so much fun, I just love using it for plants!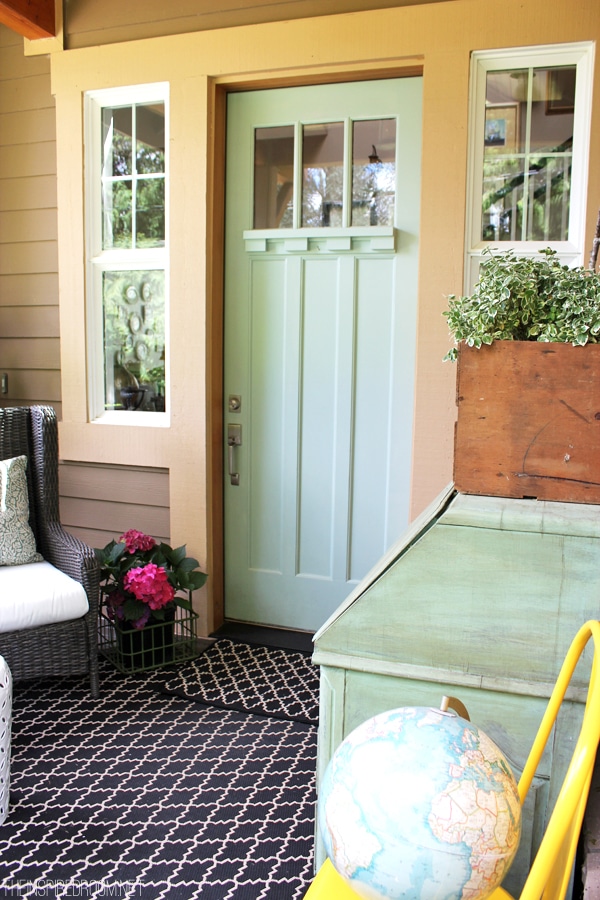 I think I'm all ready now for summer in my outdoor office :).
Do you have a front porch?
Sources: Wingback chairs, Garden Stool, Yellow Metal Chairs, Lumbar Triangle Pillow, Rugs, Faceted Hanging Terrarium (similar, ours is sold out!), Driftwood Wreath (similar, or check out this cute driftwood garland), the Tea Cart was from a flea market, but we saw a similar one at HomeGoods recently!
This post is not sponsored, but some links are affiliates. Thank you!
Front Door Color: Wythe Blue
PS. Did you see my post about my hanging terrarium?