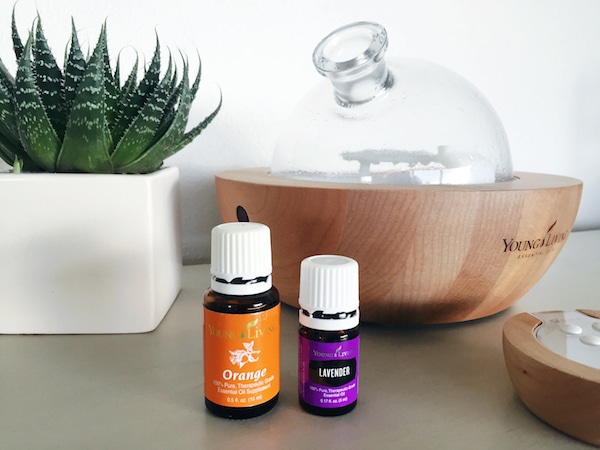 Thanks so much for your great comments on the Home Goals yesterday! I hope you'll add your goals to the comments as you decide on them. Then maybe we can look back next year and see how well we did! YES! Accountability.
One of the things I talked about investing in this year is a sense of well being at our house. So today I thought I would share a little twist on that topic with another home-related topic I love to talk about, the SCENTS of well-being at home. I LOVE a good smelling home, don't you? There's so many ways to make your home more lovely, but scent is definitely high on the list for me.
This Christmas I bought everyone in our little family an essential oil diffuser for their bedrooms. I LOVE IT! Ever since, I've had the best smelling house ever! Now, don't get me wrong, I'm still into my Anthro candles for occasional ambience, but I am now a wee bit obsessed with diffusing.
I have had an amazing naturopathic doctor for 25 years and the advice I got from him back then and things I've learned since have been really life changing (I learned things years ago from my doctor that many people are just figuring out now or still don't know.)
Ever since those early days of being introduced to healthy remedies I have been very interested in natural choices for our family, so I'm SOOO HAPPY about how well essential oils scent our home.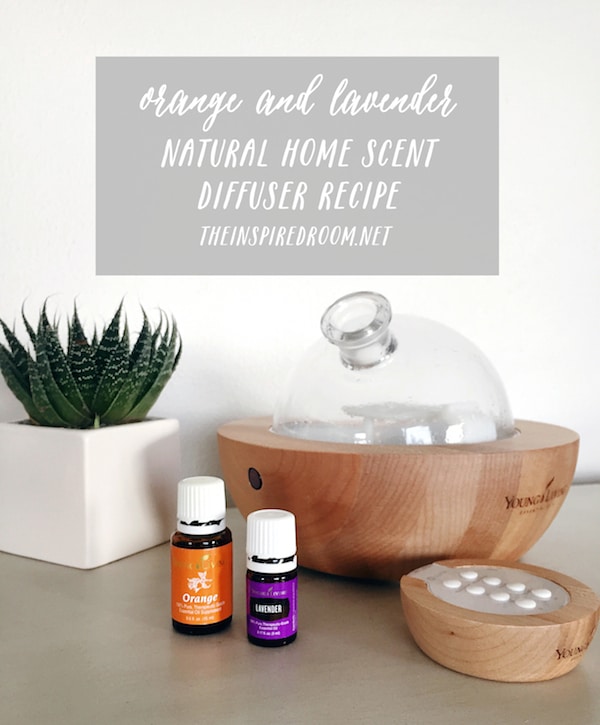 MAKE YOUR OWN LINEN SPRAY! I love making linen sprays (try about 15 drops of lavender essential oil and 15 drops of orange essential oil, or whatever combination you like with 1 1/2 cups of water. Some people like to also add 1-3 T of witch hazel or alcohol if you have it on hand to help blend the oil and water). I use blue glass spray bottles like these. See more natural home scent recipes here.
But I don't know what took me so long to try a diffuser? Game changer. (Updated 2016: now I have SEVERAL diffusers and my life is forever changed! Feel free to ask me more about various diffusers and essential oils!)
I use a glass spray bottle with oils in water all the time, it's is a quick, easy and portable way to spritz sheets or rooms. But a diffuser is really cool and now I'm addicted. The diffuser I have doesn't use water or heat, so it keeps the oil in its natural state while it diffuses it through the air in a mist.
Everyone in our family loves their diffusers! A year ago in January our family got the flu a.k.a. the plague and I was sick and then without my energy for weeks. I rarely get sick so that was alarming. And who has time to get sick? No one. That's when I placed my first order for oils (since my naturopathic doctor is in another state, I don't get to go to him as much any more so I was excited to find an online source for ordering oils, mine are from Young Living and they are AMAZING!).
So while I have a zillion oils I can diffuse for the scent and use as a dietary supplement for health benefits, lately we have been using Thieves Essential Oil in hopes of preventing the plague this year. I'll keep you posted on how that works out. So far so good :). UPDATE 2020: Five years of using oils consistently now and I haven't been sick even once! WOW, truly grateful for my oils.
You can learn more about how to order Essential Oils and natural products here.

You'll even get a diffuser with your premium starter essential oils kit, so check it out!
I get my diffusers and essential oils from Young Living (find out how to order essential oils and diffusers here).
Note: The reason I highly recommend getting your Young Living membership is to protect your own health. I would never risk buying essentials oils or supplements from Amazon or third party sources, you really don't know what you are getting (check out this article on fake supplements and see how easy it is for someone to tamper with a bottle of oil)! Young Living goes through tremendous measures to ensure the integrity of their products and cares about the health of their members.
The quality and source of oils you use makes all the difference. My family uses Young Living Essential Oils because we trust the integrity and have seen results of their quality in our home. You can learn more about ordering oils here and how to get an amazing diffuser with your premium essential oils starter kit order.
So, what's your favorite scent for the home?
*Disclaimer: I am not a medical provider or professional. Any recommendation for oils is not intended to cure, treat, or heal any disease. Use essential oils at your own risk and with your own research and common sense, my recommendations only apply to Young Living Essential Oils. Find out more HERE.