I love going to open houses and being invited in to snoop around :). Ya'll probably love to do that too, right? Does your area still host a "Street of Dreams"? That was my favorite house-related yearly tradition for years and years (we moved so I don't know if they still do that in Portland or not)! But some of the joy of open houses goes away when you aren't just snooping, but seriously needing to find a house on your less than street of dreams house budget.
That's the boat we are in right now, especially when it is the stress of trying to find what you need when your budget is better suited to a buyer's market and not an insane seller's market. If you are a seller right now in Seattle and you are moving out of town, you must be thrilled! (If you missed my post about moving and you are wondering what in the world I'm talking about, ha, you can read part one here!). Nevertheless, we are confident in our decision to move and believe it is the right one for us in this season.
We have looked at all kinds of houses and most of them haven't felt like "the one." I don't know what it is, but houses have a feeling. Even before you move in or even if it isn't updated to your liking, at least I find this true for me, you just kind of know whether it speaks to you as you walk in. If it speaks (yep, I sound crazy), I feel at home almost right away. But unfortunately the ones that do feel like "the one" are often out of our reach once we add up the costs in this market, or we end up out of the running to get it for one reason or another.
Seattle is a hard market to shop in and the competition is fierce, but a good thing that has come out of our plan to move at this time is I've been reminded time and time again that dream houses can come in many different sizes, shapes, styles and neighborhoods. Of that I am sure. When a house speaks, it doesn't matter whether it looks like a dream house to anyone else or not. It's gently inviting you home and that's a comforting feeling.
Of course, our move is not about finding a literal dream house, but about creating the life we want to live in whatever home we find ourselves dwelling in. The right house for us might look very different than the ones in my own dreams. I've (mostly) made peace with the concept of finding contentment over the years so to be honest, I'm kind of excited about the challenge of making the best of what we will have, no matter what size or shape it is. Even though I know I will miss this home we currently live in, I'm preparing my heart to be open to adventure and creating a new place to call home.
I keep daydreaming about how it will feel to start over again, for the right reasons, and make someone else's house into our home. It's really a mix of feeling hopeful, fearful, sad, excited, while feeling kind of tired but strangely invigorated to move and start over again. I know it's weird that I'm OK with moving, I really do love my home! Of course it would be super exciting if I was planning to move to something dreamy or already amazing and perfectly ready to go (you know, one you can just move into and set your stuff out and its already gorgeous? DREAM!). But even an ordinary exterior, an outdated kitchen or bathroom or less than ideal neighborhood (or all of the above) doesn't scare me. Well, not much anyway. :) OK. Only a little bit.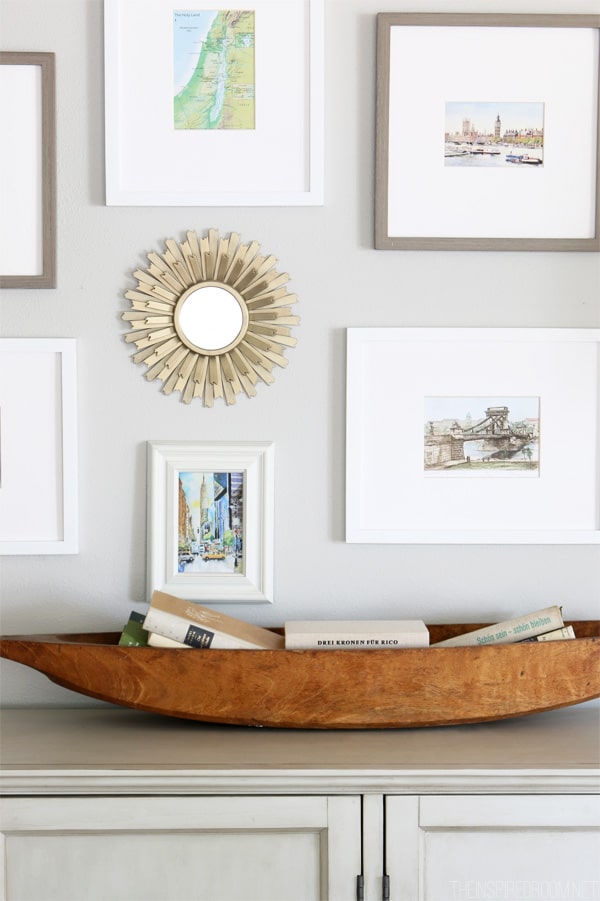 As I was traveling this past week, I had the opportunity to sit and chat with several women who began to share their hopes and dreams for their homes. I love that women can connect and share a bit of their hearts and home stories with me. It's amazing what a universal thing it is to have that even small subconscious hope for a special home to dwell in.
Women I spoke to last week were in tears as they described their dream homes (no matter how humble and realistic the vision might be!) because they feared leaning into those dreams with too much hope. Some were reflecting back in amazement because they are now moving into their dream house, in complete awe of how their seemingly crazy dreams were coming true after years trying to suppress or hang on to the hope. And some were still holding their breath feeling fragile or vulnerable, waiting for a loan to go through or hoping for the right house and community to be found even under less than ideal circumstances.
Until the key is in your hand and you can bolt the door safely behind you, there's that uneasy feeling when you are still on the bumpy road home.
No matter what a dream house looks like to us at this moment in time, we understand each other's inner heartbeat and the vulnerability of longing for and looking for that safe place to call home.
Hope can feel like such a risky thing, can't it? Sometimes you almost don't even want to hope, because what if…
While I'm leaving behind a house I love and will not be moving into a perfect house, I'm still hanging on to hope of what is to come. We've had trying times in our life and we truly are grateful that this is not one of those kinds of moves. We are in a good place in life right now, we are moving with confidence, intention and goals for our family's well being, but still, this move is risky and stressful. Dreams are scary sometimes. Yet even so, I chase my own humble version of a dream house with anticipation and hope, not because I expect the house we move to will be perfect or everything will go according to an ideal plan, but because I know we can find our dreams wherever we are.
Our next house story is still being written, but I'm glad I can share it with you as it unfolds. You are my people. I can't wait to share with you what we have been looking for, what we found along the way, and what we end up with soon! I hope. :) So much to tell you, so many adventures ahead!
Are you a house-dreamer, or does the idea of dreaming fill you with more fear than hope?