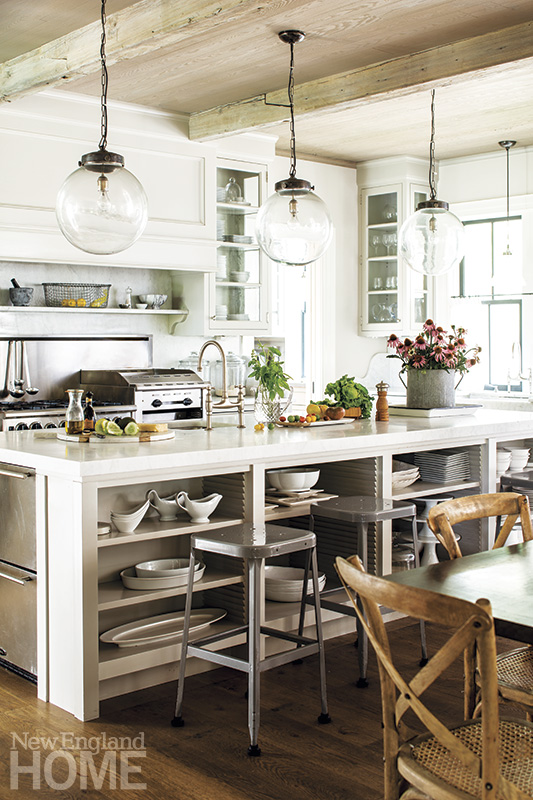 New England Home
Fall is the time of year when we start turning inside and spending more time in the hub of the home, our kitchen! Whether it is fancy and luxurious or simple and homey, the kitchen is an important space in our home.
Right now I'm in the "observation phase" with my new kitchen. I'm learning how we live in this house and how the current kitchen functions for us. When we feel well-acquainted with our space and how we live throughout the rest of our home, we will be confident to move forward with appropriate design updates. I'll be sharing some of my observations and inspiration for my kitchen in an upcoming post!
Here is a much over-due round up of kitchens that are both beautiful and charming, a perfect combination if you ask me! Enjoy.
New England Home
Lonny
Related Posts:
My Kitchen Renovation and Source List