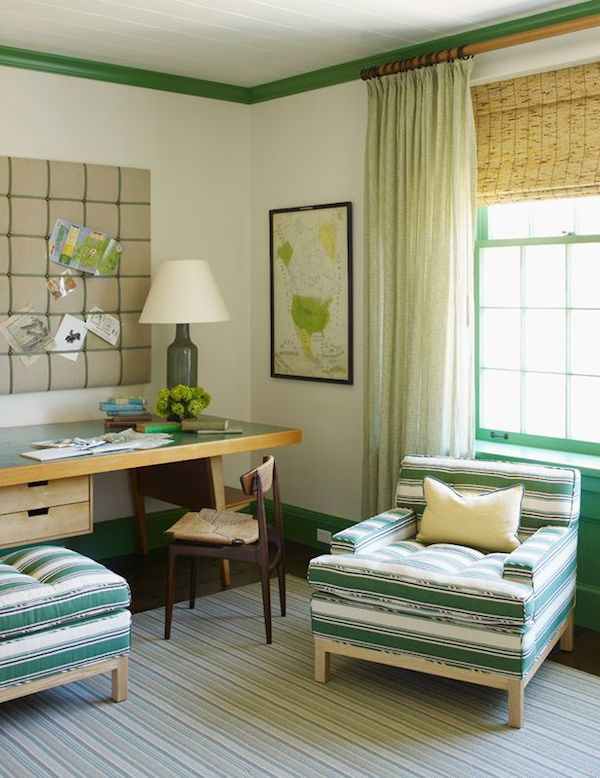 Inspiration photos from designer Sawyer Berson
1) Be Brave.
This green trim is so unexpected, but isn't that what makes a room memorable?
Do you ever consider a decorating idea and shy away from it because you're afraid? To me, being "brave" in decorating doesn't have to mean doing something unusual or crazy just to be shocking or different. Being brave in decorating is daring to do something that YOU are excited about, regardless of what other people will think! You might love the idea of wallpapering your hallway, or painting your kitchen cabinets a different color, or purchasing something that has been labeled unpopular right now (or even something that's been labeled too popular and overdone).
Different decorating choices will be considered "brave" to different people because decorating is so personal! It's your house after all, isn't it? Make decorating choices that inspire you and make you happy to live in your own home.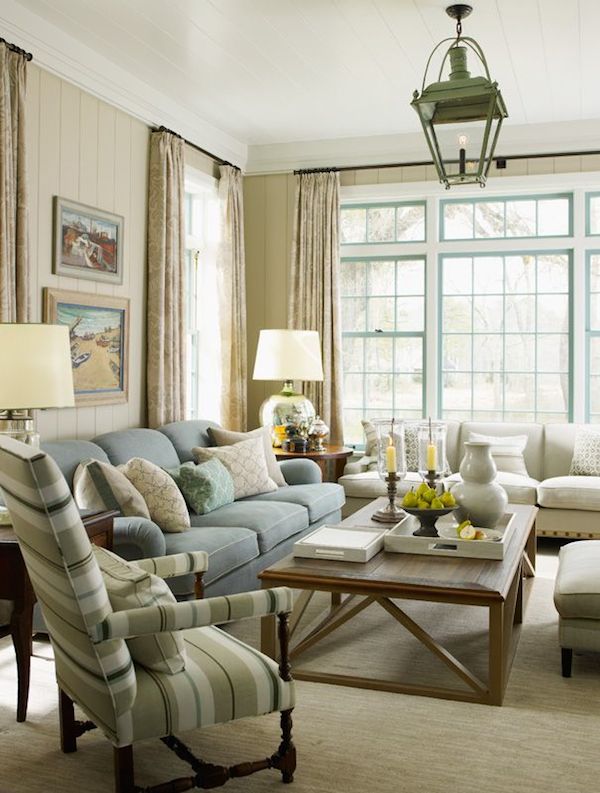 2) Add layers of comfort.
This room is full of layers that add comfort! The furniture is upholstered with a variety of fabrics making the room look and feel soft and cozy. The room features a comfortable and conversation-friendly layout. Lamps are placed appropriately for warmth and light. The curtains soften and warm the windows. The paneling adds an additional layer of texture and interest to the walls and ceiling. The rug pulls together the conversation space with a textured layer underfoot.

3) Make An Impact.
Can you just imagine this same room with only 4 of those botanical prints above the sofa? It would still be beautiful, but the impact of so many prints on a wall is what makes this room special and memorable.
4) Maximize Space with Style.
Less is really more when you maximize the space you have with style! Imagine this room with four beds, it would take up all of the floor space. The built-in bunk beds make this room functional for multiple people and purposes, but they also make an impressive design statement. Win-win!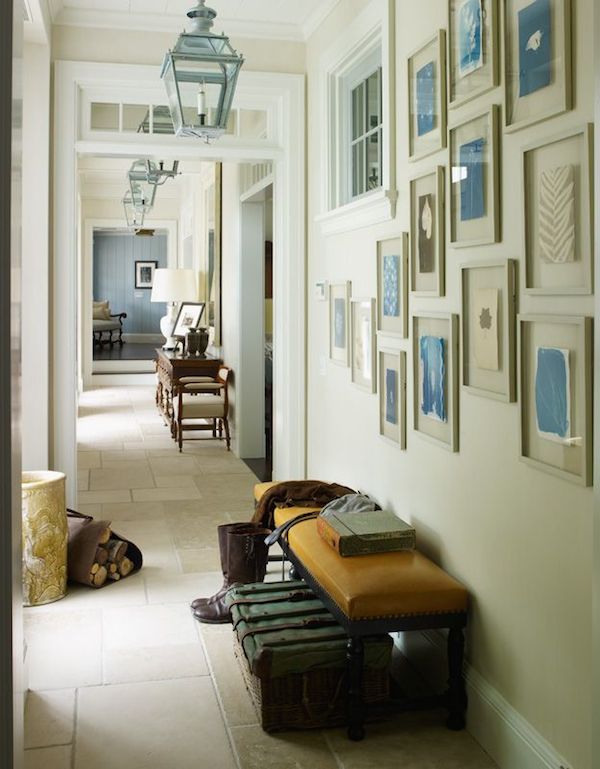 5) Make Your House a Home.
This hallway would be beautiful empty. Architecture can stand alone and be gorgeous! But beautiful empty spaces are not likely to be as warm and inviting, because they are missing the personal touch of the owner's presence in the space. The eclectic placement of the art to delight the people who live there, the collected wood furniture and pieces placed for their comfort (a bench in an entry), those are the elements that move a house from a gorgeous structure to a sanctuary for the people who live there.
Find more inspiration from the designers at Sawyer Berson!
More Posts:
4 Takeaway Tips for a Home Office {My Home Office}