image: BH&G
Decorating Your Bedroom
Tips for Creating An Escape from Every Day Life
I look forward to the day I get to really spruce up my bedroom in this house. So far I've been too distracted by other projects and my bedroom has not received the attention it deserves.
The master bedroom should be the most significant room in the house, even though it is usually the most private space. I definitely want to devote time and energy towards making our room a place I enjoy being — a place my husband and I can reconnect and retreat to at the end of every day.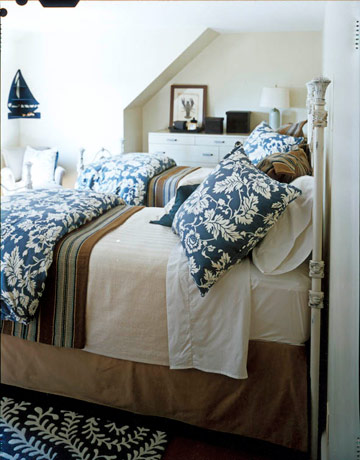 House Beautiful

BH&G
I think it is important to have an escape from the world, a place to experience a sense of peace and calm in the home, a room to rest and recharge your energy and of course, a place for reconnecting and dreaming!
The awesome thing about bedroom decorating is everyone can have a different idea of what that "retreat" will look like. There is no right or wrong decorating style for a bedroom! The important thing is that you (and your spouse) LOVE your room, and find it a comfortable escape from the hard work and harsh realities of life!
BH&G
Q. How do you get started decorating the bedroom of your dreams?
A. Picture a room that would make you feel like you are on a dream vacation.
Here are the first steps in imagining the bedroom of your dreams:
Imagine a hotel that you (and your spouse) think would be the most restful, romantic environment for a weekend getaway. Start by closing your eyes and imagining you are packing your bags right now for the weekend! Where would you LOVE to go? What would the hotel look like?
Would the hotel be quaint and charming? Fancy and frivolous?  Would the room be colorful and happy? Peaceful and serene? Would the bed be piled high with fluffy pillows and a down comforter or would it be a sleek modern room with lots of sparkle and glam? Is your dream hotel at the coast? In the city? In a foreign country?
You can take design cues from THAT dream vacation getaway and begin to pull together appropriate elements to recreate a similar feeling in your home (working with what you have and the limitations of your own space and budget, of course!). Make a list of all the key words you came up with from your "dream escape" to help you to keep on track with your favorite design elements.
Start by looking at the inspiration rooms as a whole, then go through each one again, looking specifically at bedding in each photo, the shape and material used for headboards, then look at what is on the walls in each room, how many pillows are used, what combination of fabrics you like best, then focus on the paint colors, what  lighting is used, etc. Zeroing in on specifics in a space can help you see how a room is put together and the elements you like.
BH&G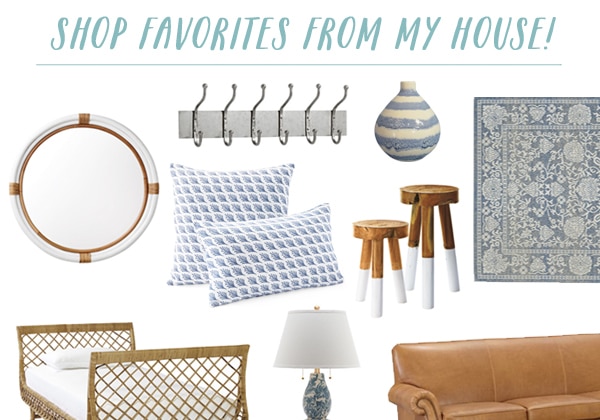 Related bedroom Decorating Posts:

Master Bedroom Room Tours: Decorating Inspiration from Blogland Bedrooms!

Creating The Feel of a Bed & Breakfast in Your Own Room

Creating a Bedroom You'll Love {**Great Inspiration Pics**}