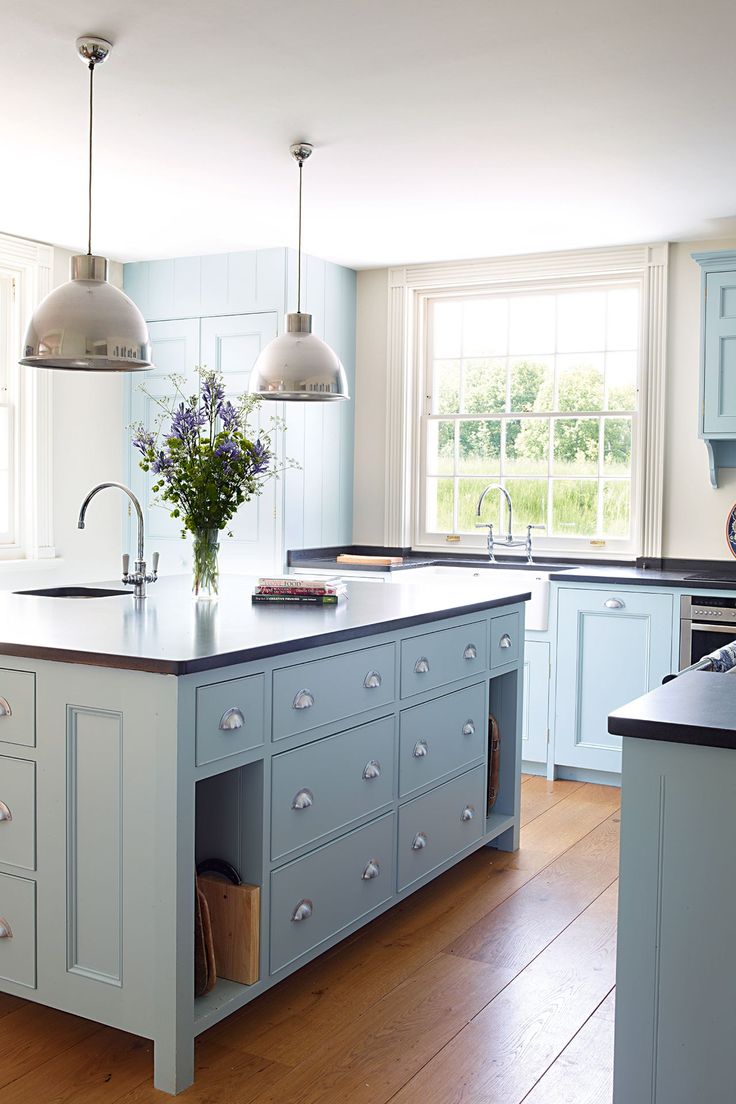 House and Garden UK
As we continue the "best of the best" kitchen series, I thought it would be fun to do a round up of some lovely ideas for colored kitchen cabinets. I adore white kitchen cabinets, of course, but I happen to love almost any well-designed kitchen. I don't have just one favorite, I have thousands! Ha!
So how does one decide what color is best for their cabinets? It can be hard to choose! I know it is for me. I think colored kitchen cabinets just have to make sense with the house, complement the other elements in the room and fit the style preferences of its owner.
I've gone back and forth at least a million of times on what color or type of cabinets I want to use in our kitchen. I can picture several different scenarios that would all result in a lovely kitchen. We do have existing elements to work with in adjoining spaces, such as slate tile in our entry and wood floors in the dining room. Each of those play a role in decisions, but ultimately I have to choose what cabinets I think I will love the most.
The final choice of cabinet colors often comes down to what will make your heart skip a beat. Once you know what your heart wants, you just have to take the leap with confidence. Your ultimate choice may or may not have been your only favorite, but choosing a color you love and that pulls your style together will bring you joy.
In my past homes we've had both white and colored kitchen cabinets like dark gray in our last house and even a beautiful shade of green a few houses ago. I've loved them all. I'll be sharing more about plans for our new kitchen soon!
For now, enjoy this round up of beautiful ideas for colored kitchen cabinets.
Colored Kitchen Cabinets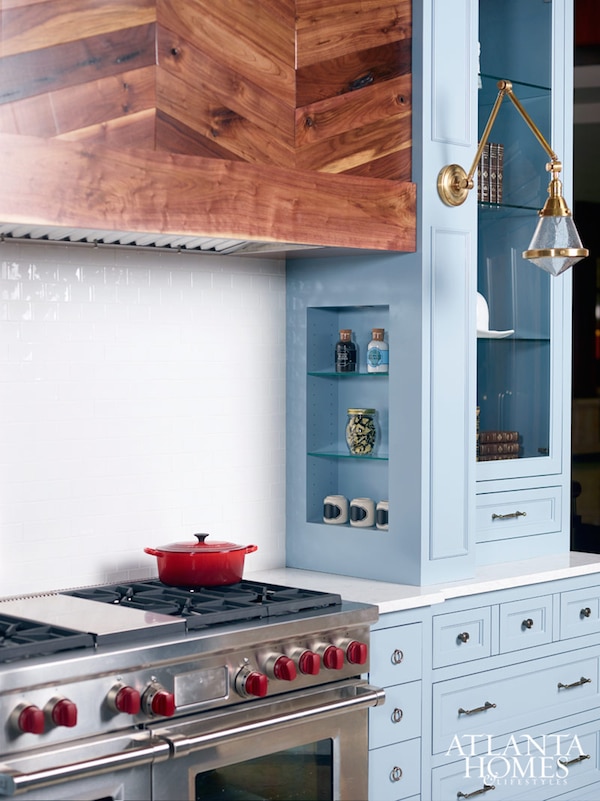 Atlanta Homes

House and Garden UK / Photo by Alexander James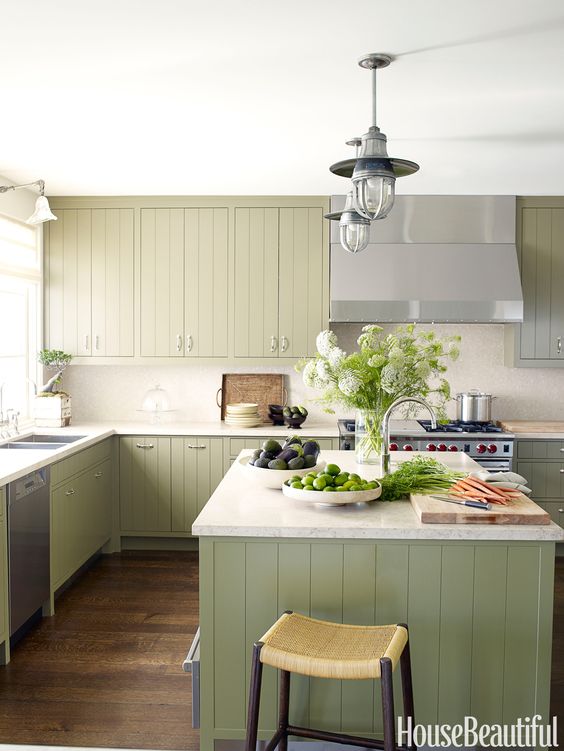 House Beautiful

Photo by Alyssa Rosenheck via Style Me Pretty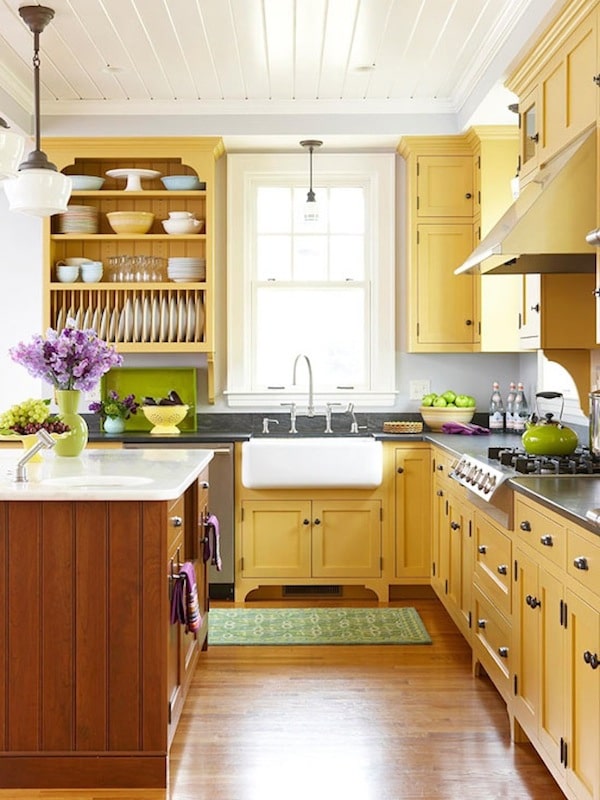 BHG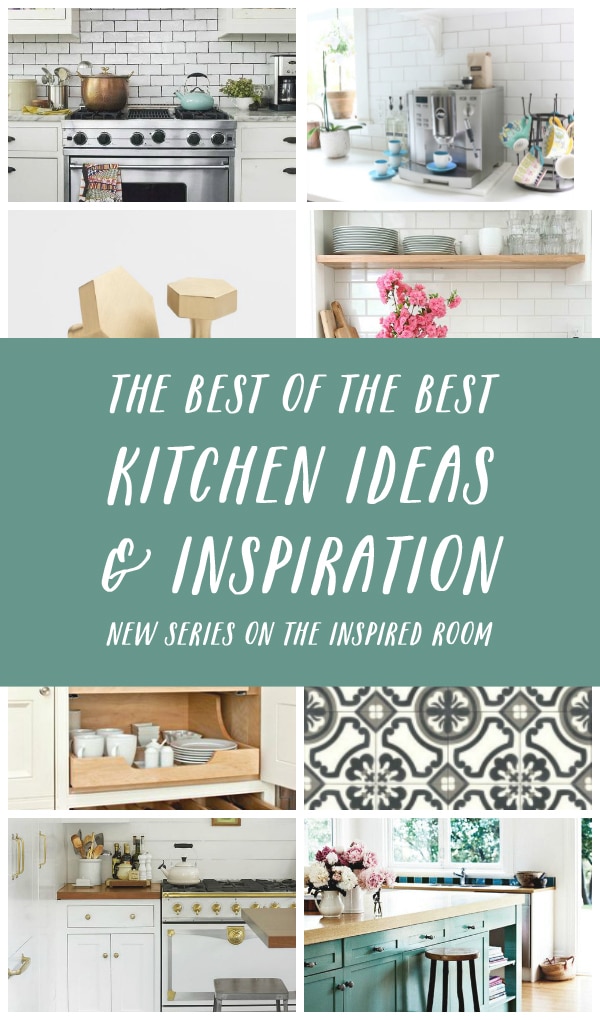 Related Posts:
See more posts in this kitchen design series here.
Gray and White Kitchen Inspiration
White Kitchens I Love and 5 Take Away Tips
What kitchen cabinet colors are your favorite?