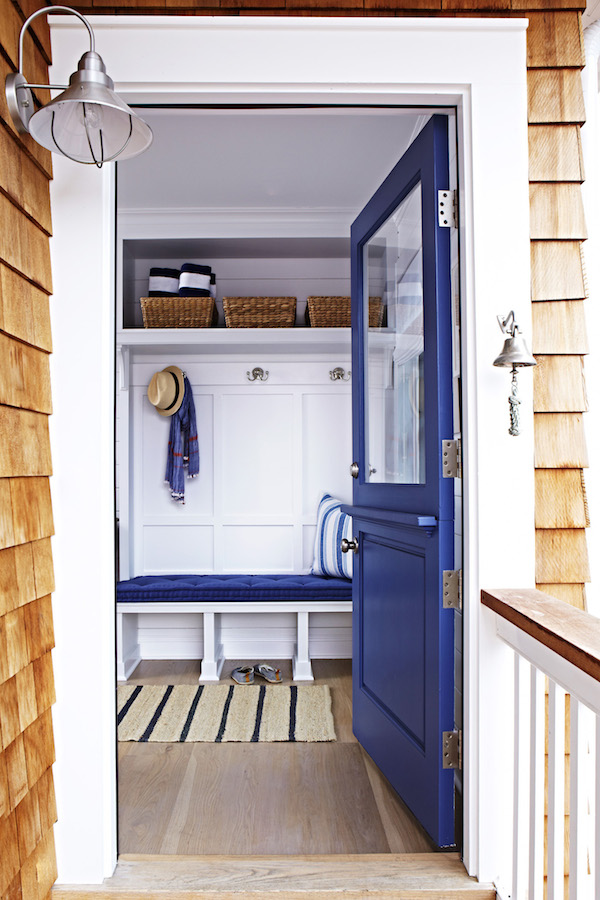 Good Housekeeping
I'm pretty sure I've said the words Dutch door on this blog nearly a million times in the past year. DUTCH DOOR DUTCH DOOR DUTCH DOOR. I'm not sorry though because soon the Great Dutch Door Transformation is soon going to be a big game changer here at this house.
You see, our house is a very very very fine house (as they say in that song). But I didn't want just a fine house, I want it to be more than fine. It doesn't have to be fancy. It's not ever going to be lavish on my budget. It's not going to win the award for the most dreamy house you've ever seen on all the internet because WHOA, some people live in some seriously dreamy homes. But I just want this little house to feel like home to me. And to me, a home has character. It has personality. It has charm.
House Beautiful
While we didn't have many handy dandy charm points as a built in advantage when we moved in, we do have a great blank slate. And blank slates are full of possibilities. As I mentioned the other day, it's the Dutch door that is actually helping to refine my design decisions, not only helping to set the tone for my kitchen remodel, but really the whole house.
If your home doesn't have a particularly stand out feature that is memorable, it really helps to pick one design element you have or can add to your home that is going to be YOUR THING. Claim it as your signature look, your starting point for other design decisions.
I have written before about the significance of having your "signature style" piece. You might have a signature staple in your wardrobe, perhaps a really unique or eye-catching watch or a classic set of earrings you wear almost every day.
I actually LOVE the idea of a signature piece because of its simplicity. Just like that signature piece of jewelry that becomes your go-to, your signature style piece at home lets you relax a little with all of your other design decisions. It simplifies everything, but elevates everything else around it all at the same time.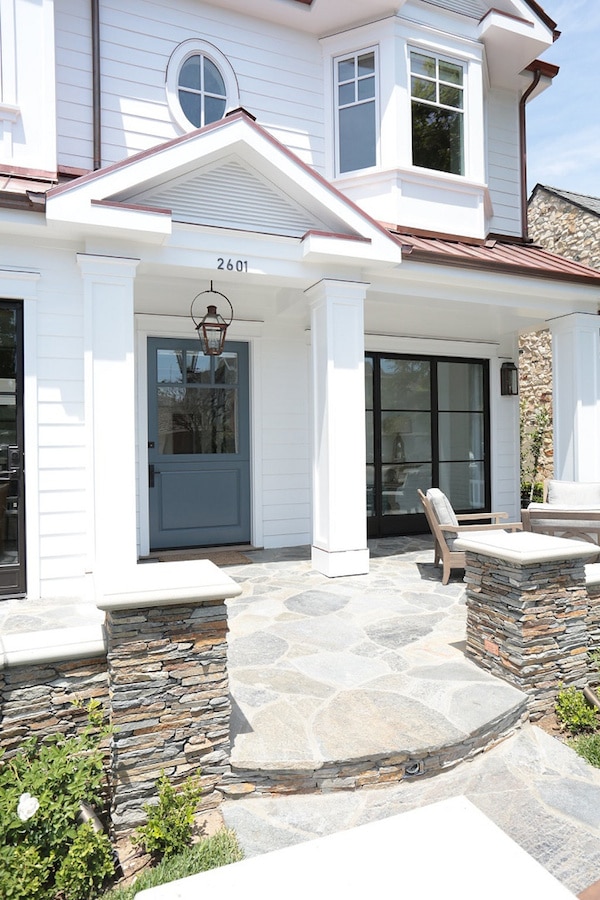 Blackband Design
Think about how you could incorporate a signature piece into your home. I have lots of different elements I incorporate into my home so a unique style isn't limited or defined by just one thing, but I think when you can identify at least ONE THING that can stand out about your home, you can run with it and make that element a key part of your home's personality.
For this house, the signature style is going to be set right as you enter the house with the Dutch doors. Of course, it doesn't have to be a door to be a signature style setter. Yours might be a great buffet piece, a standout rug, a unique table or any number of special features that make a splash on the look and feel of your home.
There are many styles of doors to choose from and any of them could have helped set our signature style piece, but we are selecting Dutch doors because they make sense. They inspire the image of this house so it will have the character it deserves.
Dutch doors have a fantastic personality, but they are humble about it. Dutch doors are unassuming, but still so very charming and unique. They aren't pretentiously showing off on the outside, but they show off real character inside and out. They aren't closed off or snooty, but rather they are effortlessly open and inviting.
I think a Dutch door sums up perfectly what this house wants to be, which makes it the perfect signature style piece.
In case you're wondering about what our paint colors will be, our brick house will soon be getting a fresh coat of soft white paint (exact color still to be determined). The Dutch door in the kitchen will be a shade of blue, inside and out. The front Dutch door color will either be the same blue, or might be a similar color as the inside of our old front door and our old kitchen cabinets (see many of my paint colors listed here). Stay tuned for this little brick house to start showing off her more spunky side!
What is your home's signature piece?
PS. I'll share more details about our specific Dutch doors in an upcoming post.
Related Posts: