Luxe Magazine
I've been thinking a lot about this little house and dreaming about what she might want to be, in time. She's a girl, by the way. :) Lately the house has been letting me know she doesn't want to be stifled. She's got personality, and has been just waiting to burst out of her shell. I believe it. I sense it. She's ready to evolve like a butterfly.
In her heart, she has a charming personality and doesn't want to be stuck in a time warp or limited by how she might have been perceived. I can understand that. You can feel pigeonholed and it's hard to break out of what was…to what is.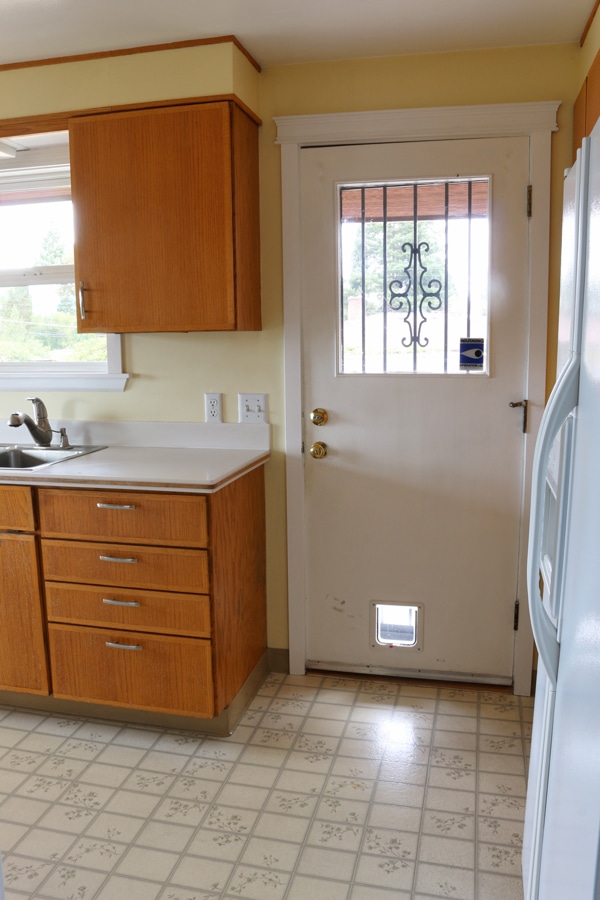 Like a butterfly she's ready to burst out of the cocoon where she has been so safe and snug to show off her full pretty personality and spread her colorful wings to evolve to a more modern and charming 1950s cottage.
Same girl, more spunk.
The previous owner emailed me to let me know this little street the house lives on once had 54 kids on it, back in the day. It sounds like it was a real bustling family friendly neighborhood street, when it was fresh and new. Kids could roam around freely in safe, wide open spaces. Neighbors gathered out in the street for block parties.
I can imagine she would've have loved to have a Dutch door, even then, a friendly door. Dutch doors had a surge of popularity in the 1950s, and I can see why she might have wanted one right here in the kitchen looking over the side porch.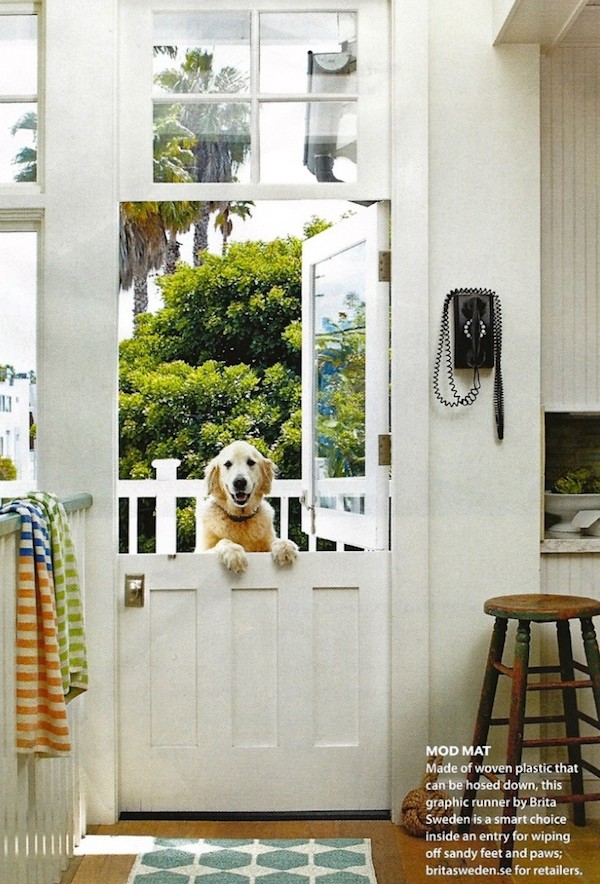 Coastal Living // Photographer: Dominique Vorillon
Can you picture it?
Can you picture this puppy face being Jack looking in the Dutch door to tell me he's ready to come in? Yes….yes, me too. It's meant to be. Lily might prefer to keep the kitty door :).
Dutch doors are perfect for opening wide and letting the breeze from the sea air flow through to cool the house and to more easily connect with the outside areas. They are a charming way to call the kids in for dinner or even to pass a cup of sugar to a neighbor without risk of letting the dogs run out. Jack loves to cause a commotion, so I think a Dutch door is perfect for keeping him safely inside.
I cannot wait to share inspiration for updating our kitchen and show you the rest of the "before photos" soon. So much potential in a little compact space. But today I just couldn't stop thinking about Dutch doors and believing one belongs in this space.
Sometimes you just have to start somewhere, leap out with one giant step in the direction of what is to come. Then let the other design layers unfold, to evolve the entire personality of the home over time.

Molly Wood Garden Garden Design

Dearborn Builders / Tory Haynes Interiors LLC – Photography by Max Kim-Bee, Styling by Erin Swift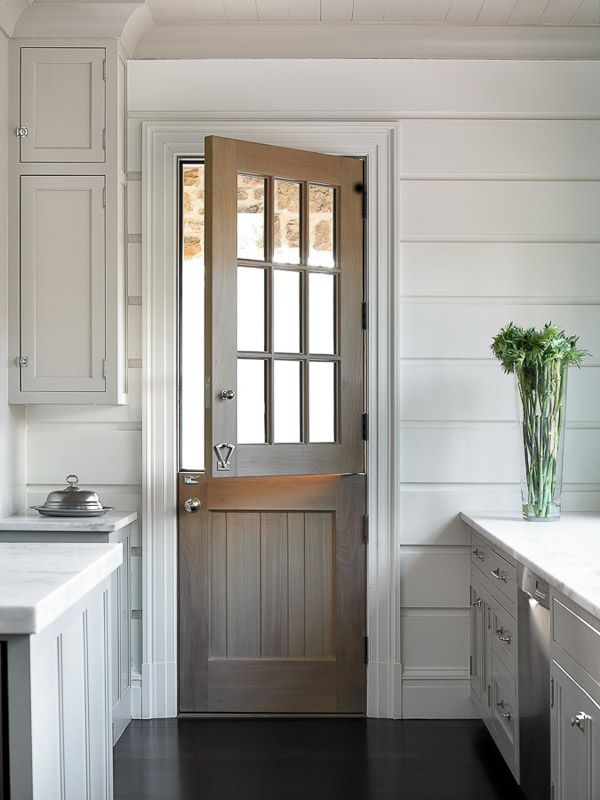 Melanie Turner Interiors / Harris Trail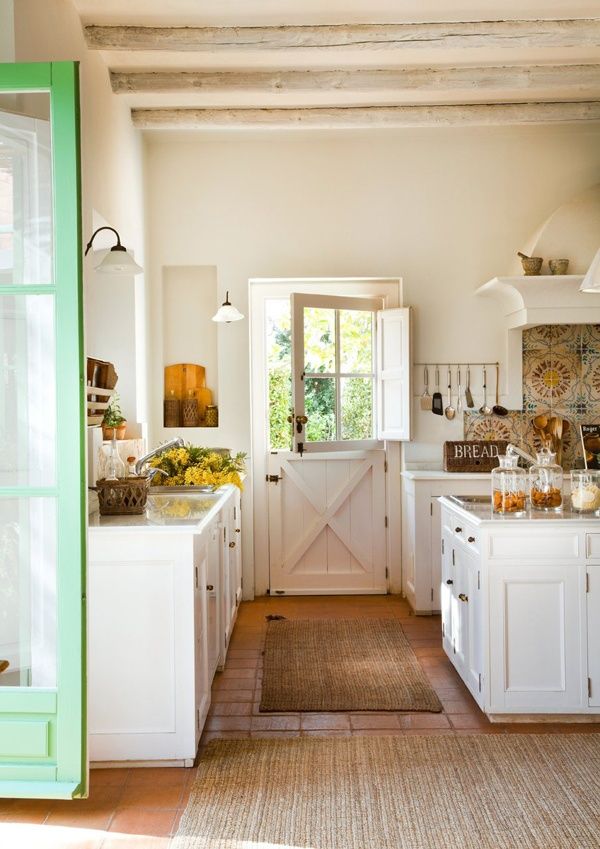 My 5 Take Away Tips from this Farmhouse Country Kitchen // Friday Kitchen
The little area just outside of the kitchen door is already evolving! It will be a perfect space to access from a Dutch door. I'll share that vision and project soon.
I'm quite tickled with the vision that is coming together for this little house.
Thanks for letting me share this house with you and for your encouragement and kindness in allowing her to evolve and spread her wings. Is your home needing to or starting to evolve in some way? Tell me about it in the comments, or share on Home Love Stories!
If you're catching up on my move, click here to see all my posts about the new house, as well as the video tour here!
PS. Don't forget that TOMORROW, on October 15th, there is a one-day only 50% off pre-order sale at Barnes and Noble (online only) for The Inspired Room book! That is a crazy crazy good deal for a hardback book! It will be a lovely gift for yourself and other people you know, so stock up for Christmas, housewarming gifts, shower gifts, birthdays and more. :)
Related Posts:
Exterior front door makeover at my old house