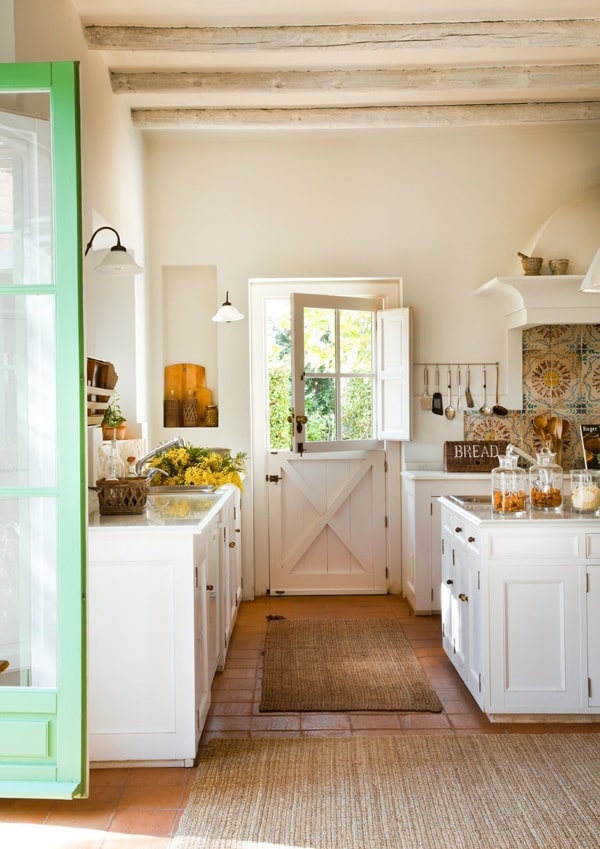 You all know by now of my love for kitchens. I want all of the kitchens. All of them. I still wish I had an entire house of kitchens. That hasn't happened to me (yet…bwahah), but I do continue to stop and observe the kitchens that pass by on my Pinterest feed. I just love this white farmhouse country style kitchen, don't you? Here are five takeaway tips to learn from this lovely space!
1. Texture
This kitchen is loaded with different textures, which every room needs! Sisal rugs, shiny marble countertops, rustic wood, woven baskets, and glass accents are all part of what give this kitchen a sense of warmth and life.
2. Everyday Items On Display
Beautiful everyday items are out on display all over this kitchen. We've been talking about 'everyday on display' on The Inspired Room for years. Displaying useful items as decorations is not only convenient and functional, it's the key to making a room feel less "decorated" and more real.
3. A Casual Dining Area
I love how the dining space is extension of the kitchen without any disconnect. I love how "unfussy" and casual the space is. The farmhouse table looks like the perfect spot for a sunny morning breakfast, a place for kids to do homework or play a family board game, but would also be a lovely place for a small dinner party.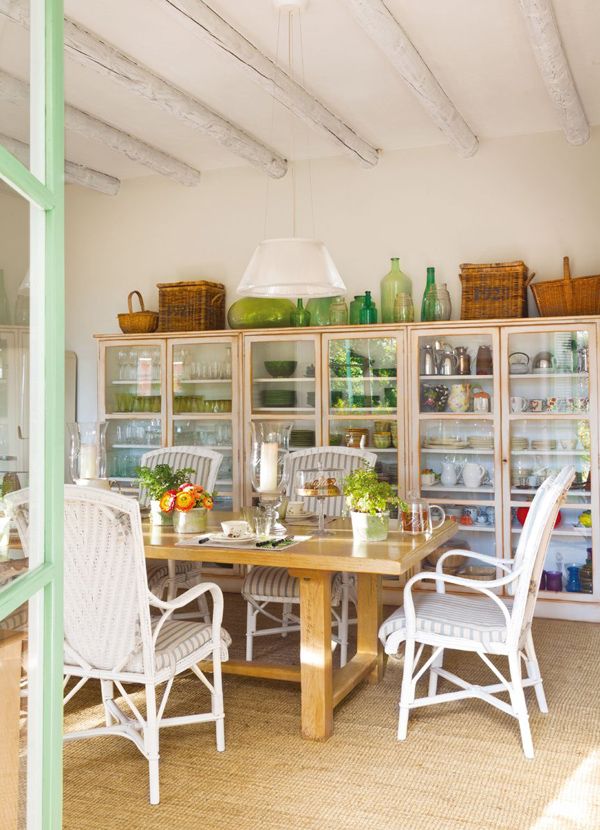 4. Natural Light
Natural light makes such a difference in the way a room feels. This room is flooded with light from the wall of pretty french doors, the window in the kitchen, and the adorable dutch door by the stove. The light colored walls and airy glass cabinets help disperse the light around the room, too.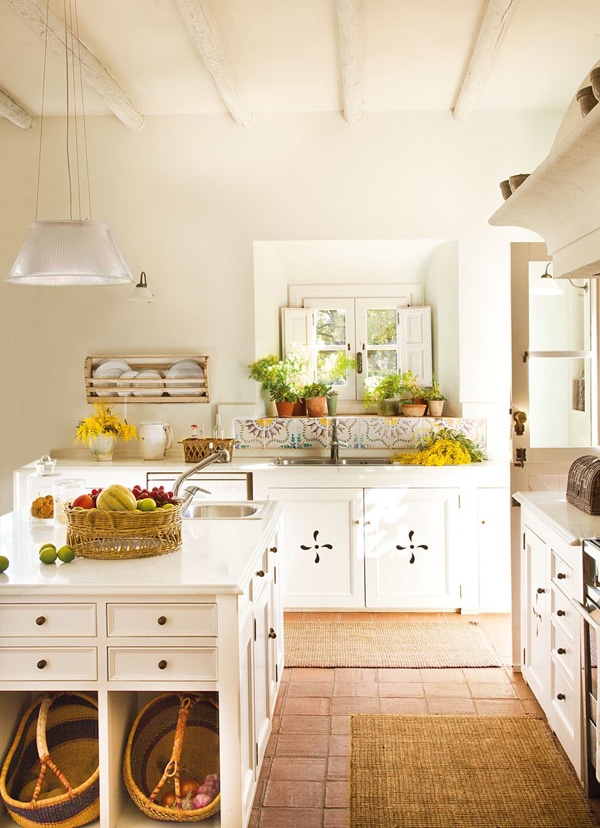 5. No Upper Cabinets
Even without the usual upper cabinets, it's clear to me that there is no lack of storage in this kitchen. The large island is full of cabinets and drawers, and the dining area has tons of space in those glass cabinets for pretty dishes on display. There are even baskets on top that probably hold pieces that are rarely used or seasonal items The wood dresser across from the table might hold placemats and other dining storage. Personally, I love the airy look and feel of no upper cabinets, and I have never once regretted removing most of the upper cabinets in my kitchen!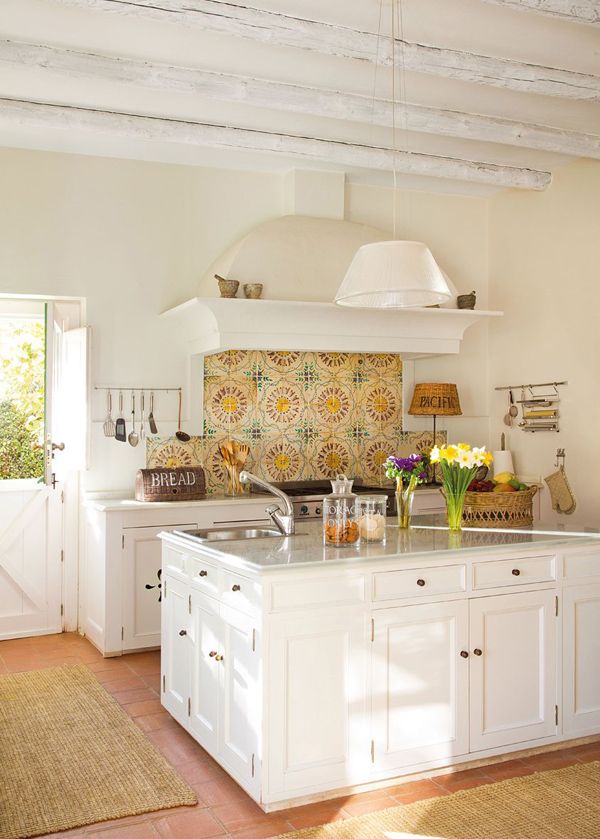 What do you like about this kitchen?
Related posts:
My Small Kitchen Remodel Reveal
5 Take Away Tips from A Coastal Inspired Kitchen
5 Take Away Tips from White Kitchens I Love
7 Tips for Planning a Kitchen Remodel
or more here
For more kitchen inspiration: check out my Pinterest boards here and here, browse The Inspired Room Galleries Kitchen section
Source: Friday Kitchen. This was the closest source I could find, but I'm not positive that this is the original source. If you know the exact source I'd love to know! Thanks!