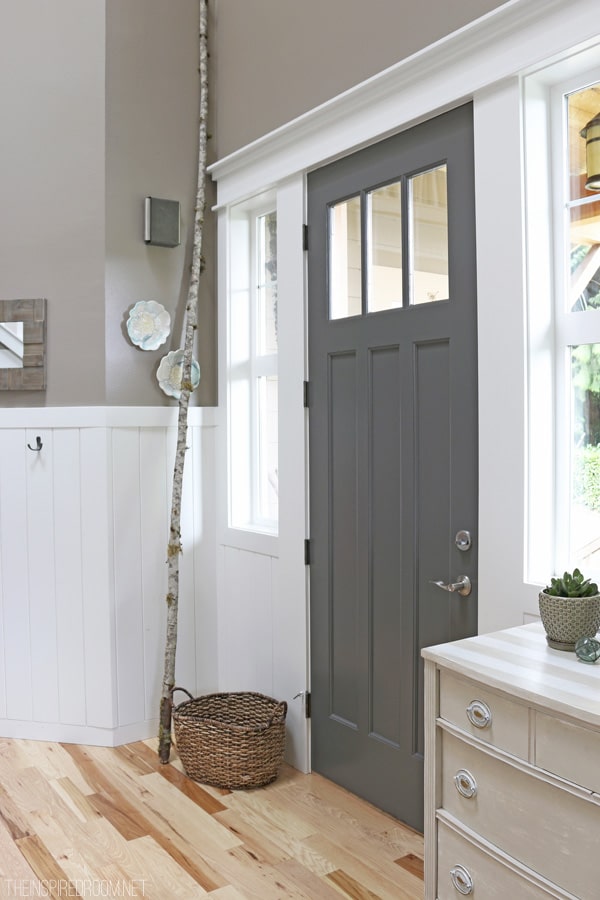 A few weeks ago we noticed our door needed a fresh coat of paint. Between the dogs and all the traffic in and out, the paint was getting a little beat up. For the past year or so, we had been entertaining the idea of softening the front door color. Now that our paint colors are starting to flow better and we have a more clear direction for the overall color scheme of our home, the black just seemed a little harsh. (You can see the black door here.)
I love black doors, but since I had been questioning whether or not it felt too harsh in my house for so long, I decided it wouldn't hurt to try a softer tone! Since we had plenty of our kitchen cabinet paint (Benjamin Moore Kendall Charcoal, see all of my paint colors here) and we knew it worked great in our overall color scheme, we thought we might as well start there! It was worth a try.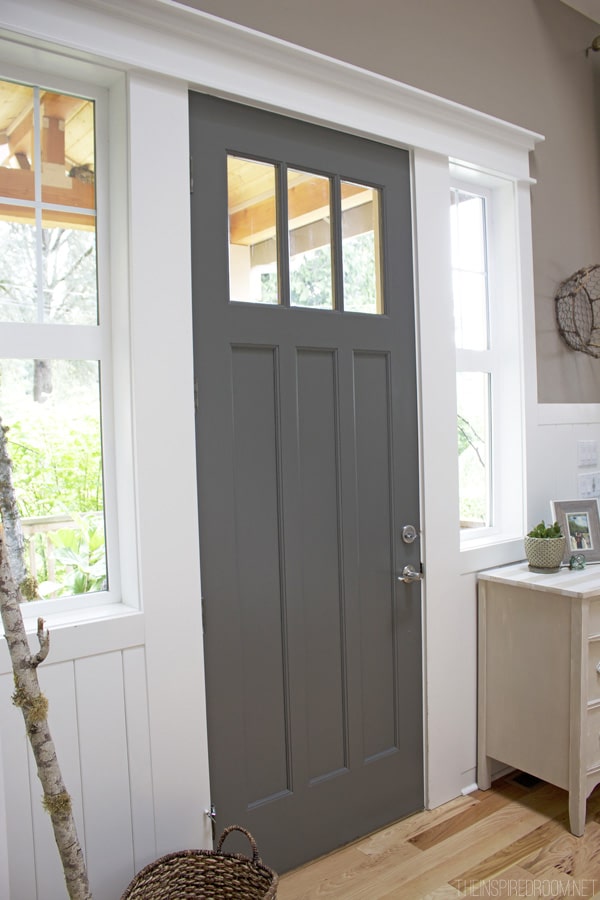 Turns out, we love it! See the difference? I only wish I hadn't waited so long to try it!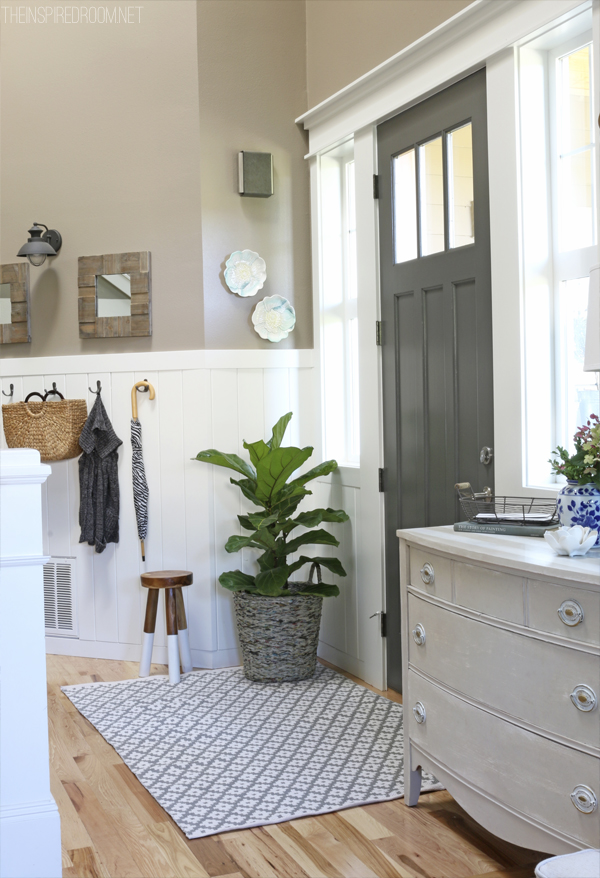 Update: See details about my new indoor/outdoor entry rug here!
By the way, the trim color is Dove White by Benjamin Moore and the walls are Studio Taupe by Behr All-In-One.
Take a tour of this house (and my new Seattle house!) here.

Click here to shop my house and latest furniture & decor finds!