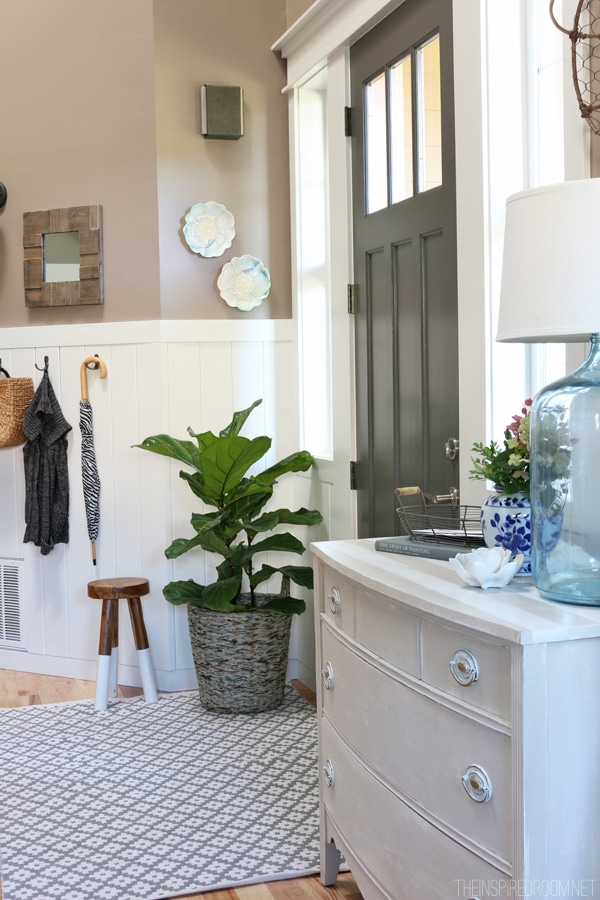 I can't believe all the kids are going back to school already! My son doesn't go back until next week, but I'm already starting my fall nesting rituals. This time of year I love to add a few new layers and textures.  It's fun to bring out a few fall-ish things like warm throw blankets for the backs of chairs, a tablecloth in the dining room, and a few rugs.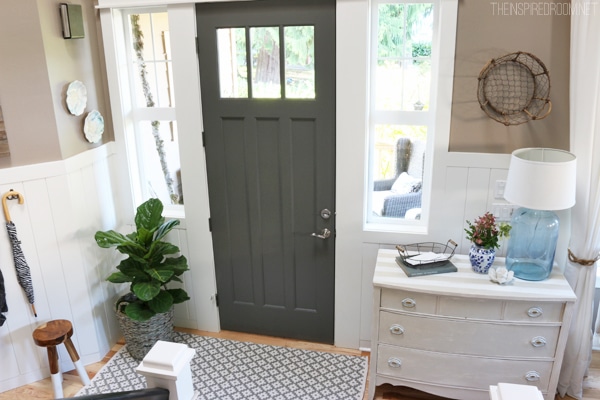 Our entry has been in process for quite awhile (years!) but lately it feels like it is finally coming together. Especially now that I've painted the front door and finally have a new rug to warm up the space! Yay!
With dogs in the house, I've found indoor/outdoor rugs to be really easy to keep clean. When they get dirty, I can just wipe them off with a rag or even take them outside on a sunny day and hose them down. The rug, not the dogs. The dogs get to go in the tub! Ha!
The indoor outdoor rugs are perfect for our no-fuss style in a house with several pups running around.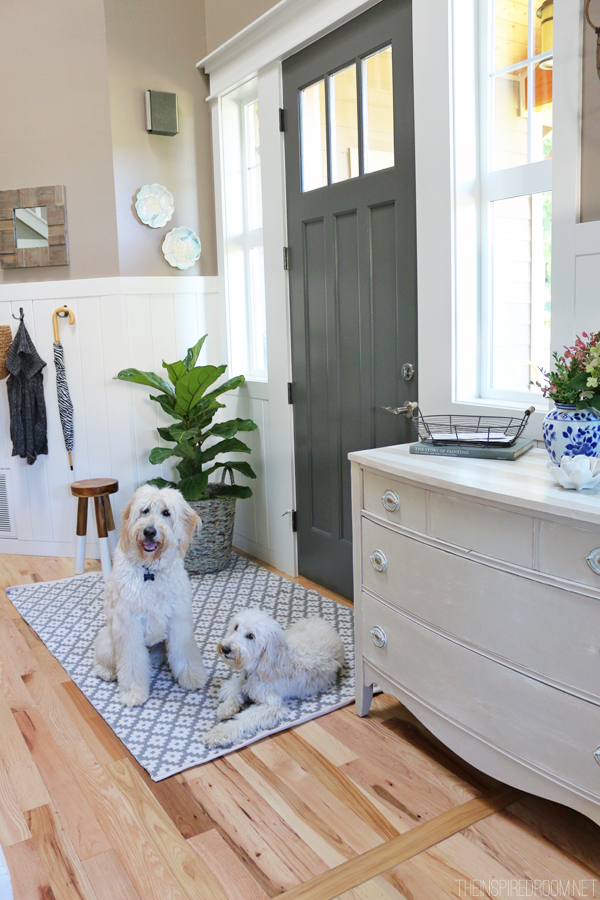 My new rug is the the Samode Rug by Dash & Albert from Rug Studio! I think it has such a fun pattern and adds just the right touch of softness without being too heavy or wintry looking. Jack & Lily really like it, and I'm sure Bella is going to love it next time she visits too.
*Update 2019* Have you seen my rug designs for Dash & Albert? What a dream come true! Click here to see them!
PS. If you missed the post about my new fiddle leaf, you can find it here!
Wall paint: Studio Taupe by Behr All-in-One
Door paint: Kendall Charcoal by Benjamin Moore
A full list of my paint colors can be found here.
Details about flooring can be found here.
Tutorial for my blue DIY Bottle Lamp shown in the top photo can be found here.
Have you tried indoor-outdoor rugs in your house?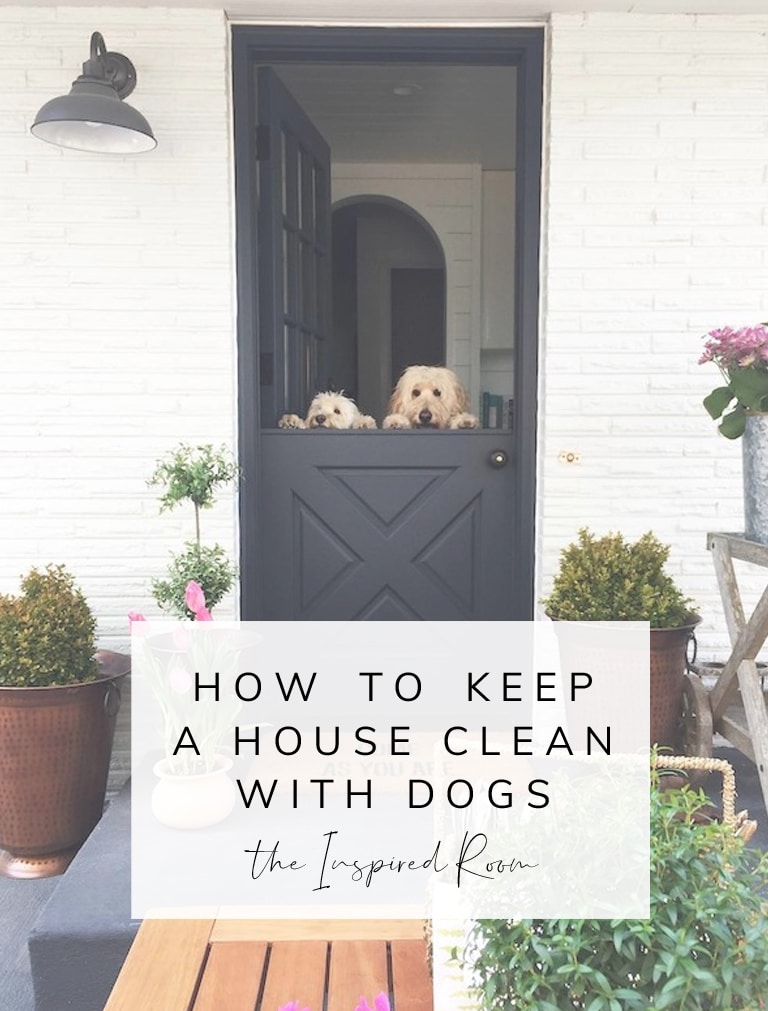 Click here for my post on How to Keep A House Clean with Dogs