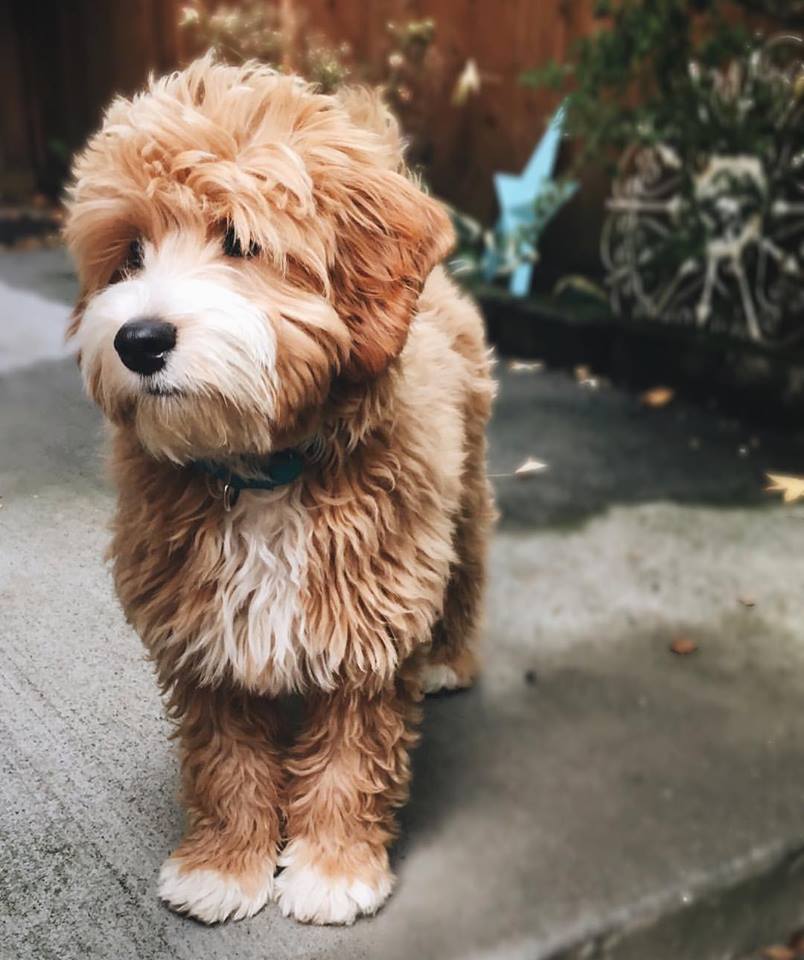 Y'all, I just can't with these pups. Each one is so DOGGONE adorable that I thought you might enjoy a little puppy moment to bring joy to your day. Our family has four pups now, Jack (the goldendoodle, he's five) and three labradoodles (Lily, Bella & Leo). Leo (above) is our newest family member and he is so cute I can hardly stand it. I introduced you to him a few weeks ago and he's been growing so much.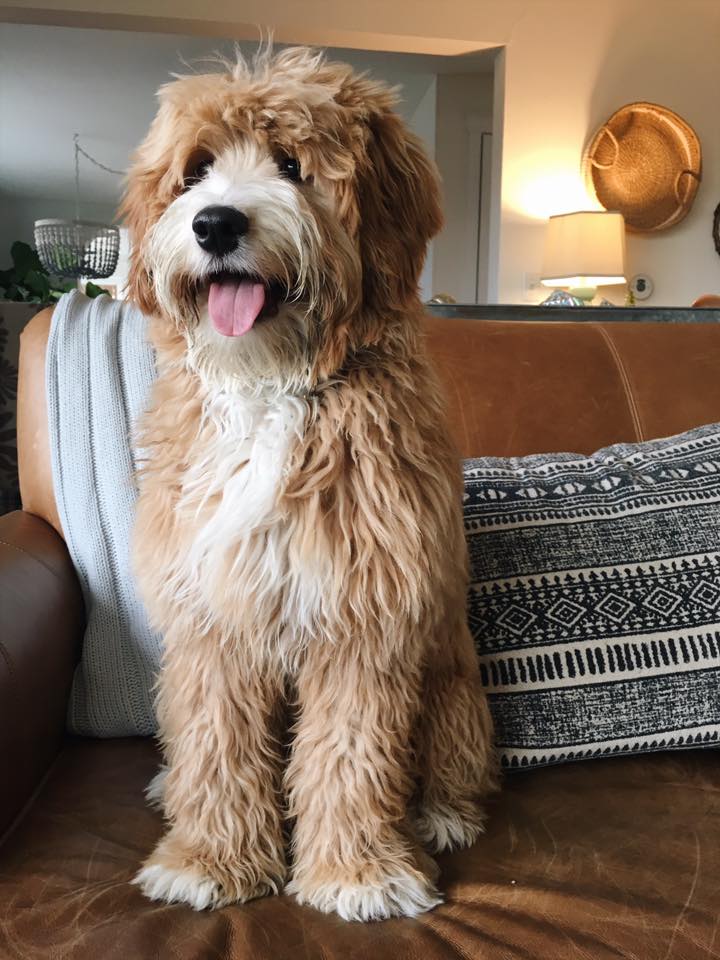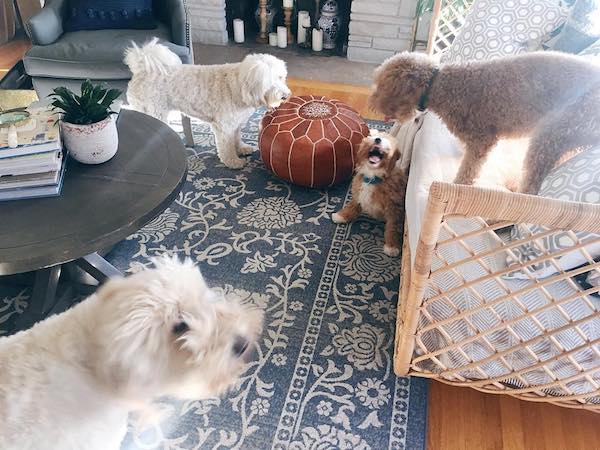 They each have their own personalities and we truly cannot imagine our home without them. Bella and Leo live close by with my daughter Kylee (Jack and Lily live with us here); all of the dogs LOVE each other and as you can probably imagine, our puppy "cousin" play dates are full of energy and joy.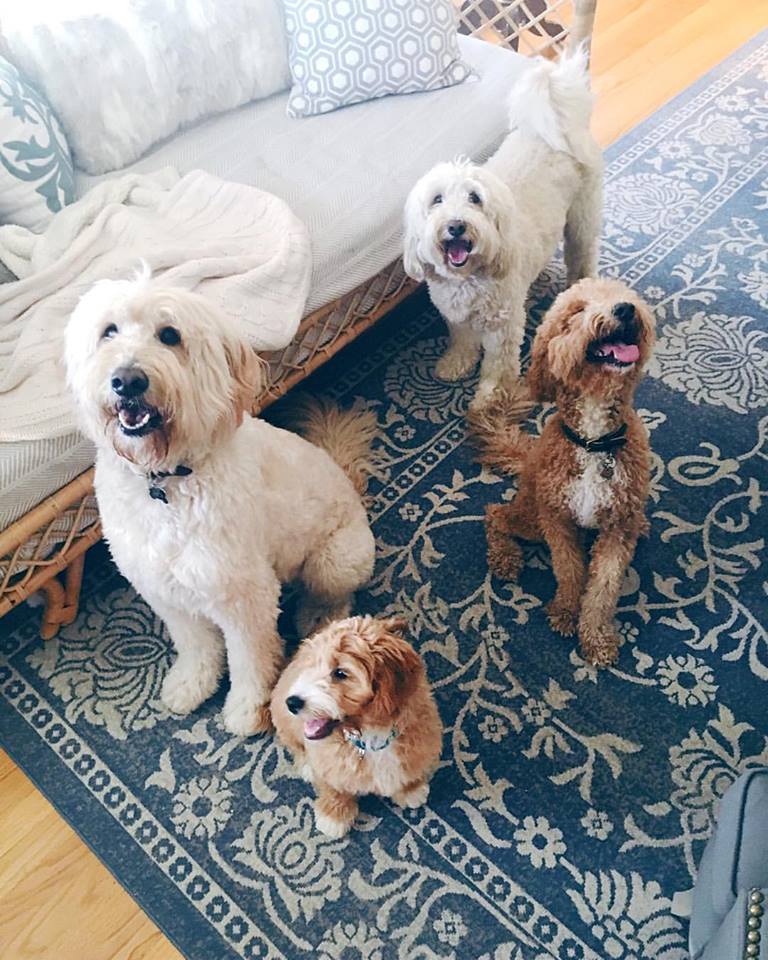 Do you have pets at home?
You can follow the day to day happenings of these pups on their own Instagram @doodlesathome (even if you don't have a smart phone, you can see their updates on a computer by clicking the link to Instagram on your computer) and on their Facebook page.
Jack used to blog, but he's been pretty busy with all the new pups. So at least for now he just posts updates on his Facebook page and his own Instagram. He's a wild and crazy doodle, so he is often sharing some silly antics and thoughts from his day.
Click HERE for my tips on how to keep a house clean with dogs!
Click HERE to see our shop with some our favorite dog related items!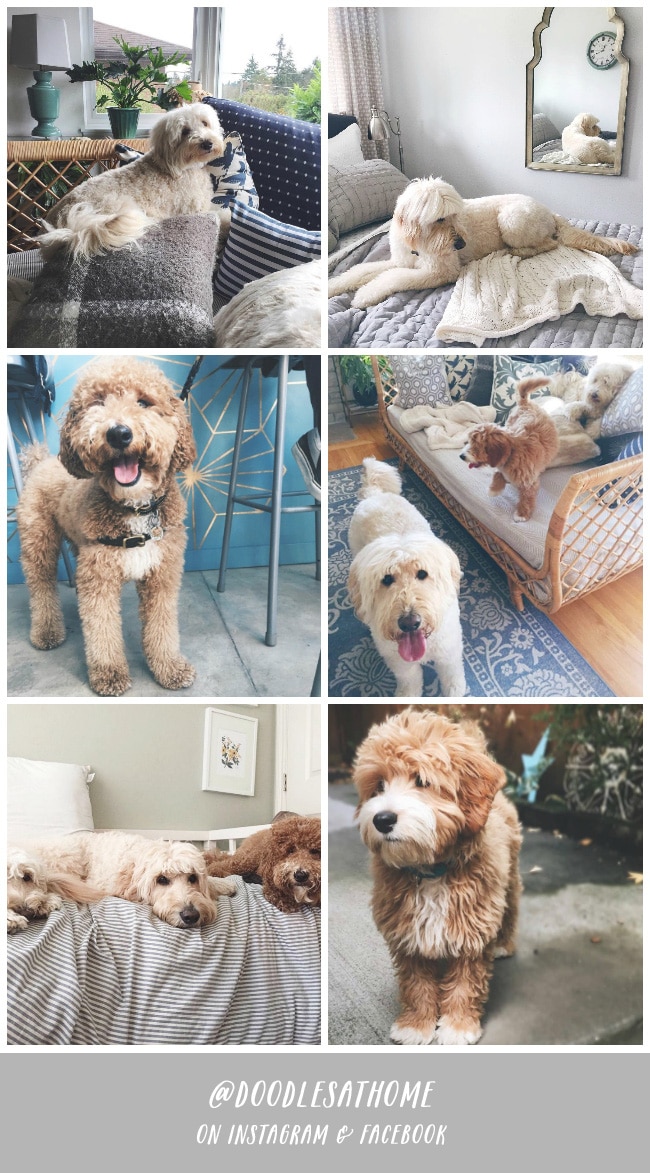 Follow the pups on Instagram: @DoodlesAtHome