So, it was a busy and exciting weekend for our family on many fronts. First of all, I can't wait to share with you the first batch of photos from my favorite homes at this year's Street of Dreams! I made a real quick trip to tour the homes last week and took hundreds of pics! I have lots of lovely details to share with you in upcoming posts. I was so inspired! You can see a sneak peek above. Gorgeous, right?
But besides just drooling over houses, I would like to introduce you to Leo! He is a precious 11 week old labradoodle. We are so blessed that through a series of happy circumstances and unexpected blessings, this furry guy joined our family.
Have you ever seen such a sweet face?
We brought him home to meet his "big sister" Bella this weekend (his "mom and dad" are my daughter Kylee and her husband Lance). Bella was quite pleased, although she probably didn't realize Leo was going to be staying permanently. Ha.
While they haven't officially met yet, Jack & Lily will be thrilled to have a new "cousin" to romp and play with. I can already imagine the fun these four will have together.
He is SO sweet, very mellow and loving. He slept and rested quietly all the way home and even slept through the night.
I think he already feels very much at home.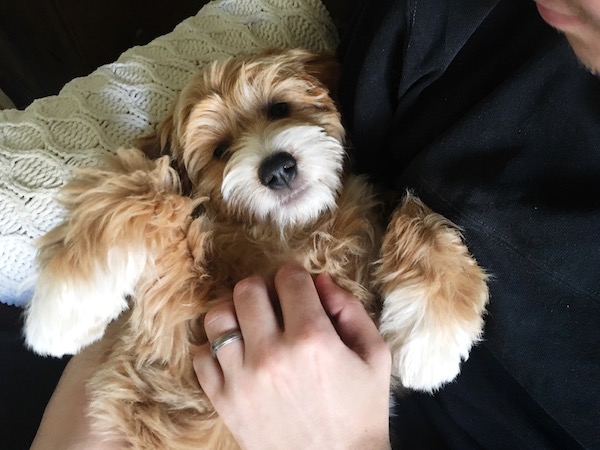 I'll continue sharing the antics of all four pups around the house on the blog. You can follow Jack on his Facebook page to see regular updates from his perspective and since we have so many pups now, we set up their own Instagram so we can keep up with their adventures at home and away.
If you'd like to follow along, you can find them at @DoodlesAtHome on Instagram and Facebook.
Speaking of adventures at home, besides ALL THE PUPS, this next week is going to be super exciting around my house!
It's been such a long wait but FINALLY ….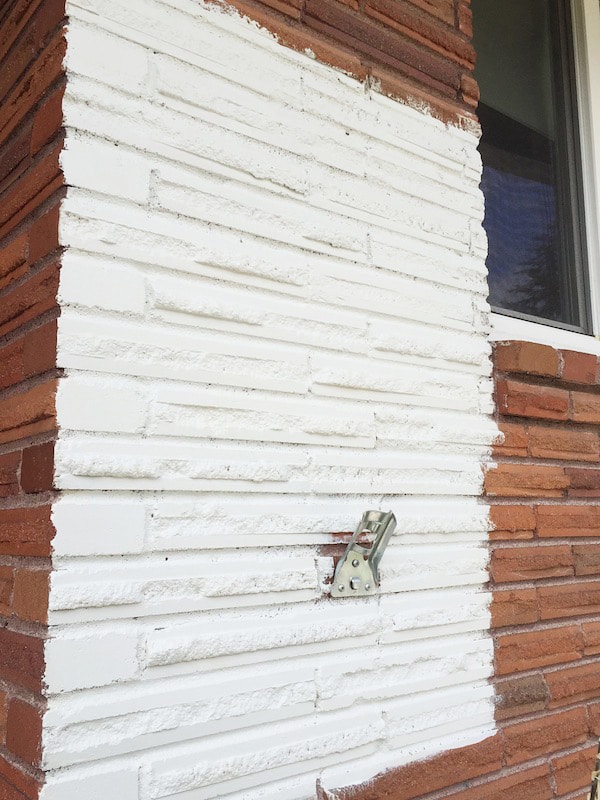 THIS IS HAPPENING! This week our house is being pressure washed and next week WE WILL LIVE IN A WHITE BRICK HOUSE!
I just can't even believe it's finally happening, but it is.
PS. I'm so sorry if you had trouble getting to the blog in the last day or so! The blog went down, but it should all be up and running again.