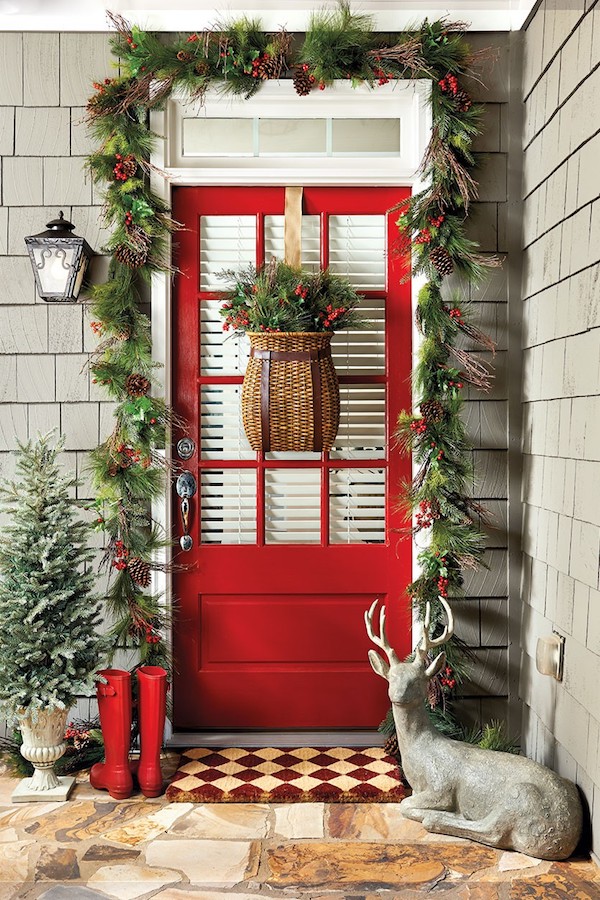 Ballard Designs
Thanks to everyone who stopped by Saturday to see my exciting kitchen update! It's been a great weekend, they even made progress on drywall! I'm starting to feel more optimistic that I'll have more pretties to share with you soon. But even though remodeling is making a mess of my house, I'm really excited for Christmas and so I'm trying to enjoy that, too.
As you certainly know by now since I have been talking about this for a year (so sorry, ha!), we will have a new front door by Christmas and if I'm really lucky, we'll have it before that. I'm trying not to get my hopes up too far since I'm getting used to things not happening on my timeline, but having my front door installed in the next few weeks would be a Christmas wish come true. It will even be installed already painted, so that means it will be all ready for a wreath! YES!
Even if the style of your door isn't picture perfect like the ones in these inspiration photos, a bit of greenery can do wonders to usher in the season. I think you'll be as inspired as I am by these photos!
On Sutton Place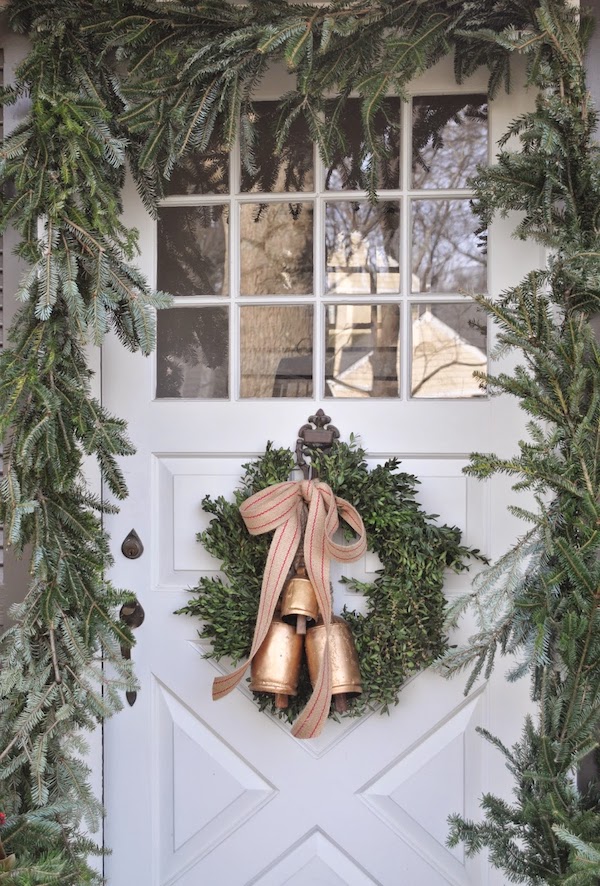 DIY Christmas Garland via Nine and Sixteen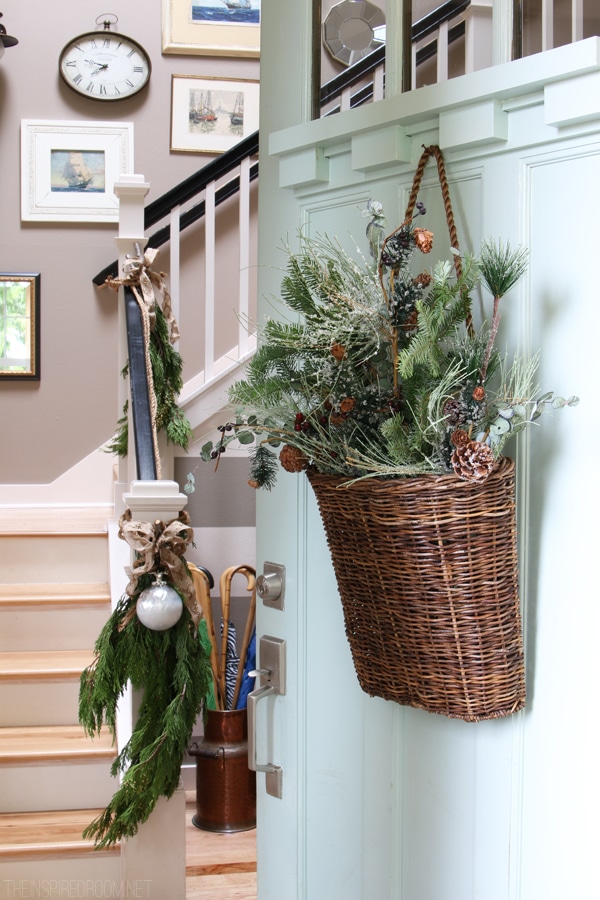 Hanging basket source / paint colors
In the Fields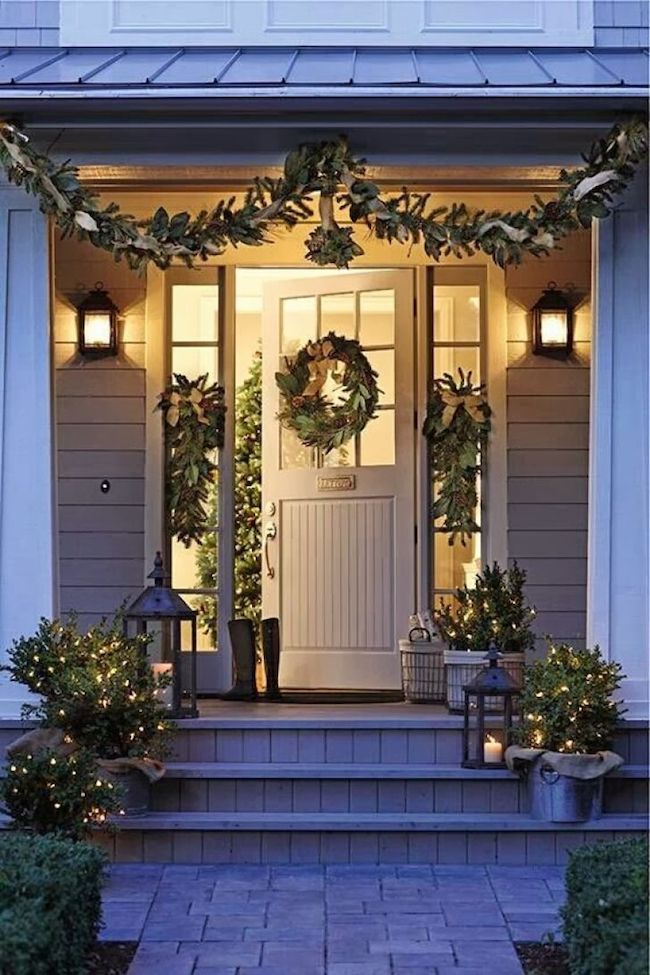 original source unknown, anyone know it?
Southern Living Idea House via Thistlewood Farms
I'm clearly so excited about my new door, but I'll still decorate the one I have if the new one doesn't arrive in time. It's so fun to create a welcoming front entry. We even put up our icicle lights on the house already, can you believe it? I'm about to get on a roll here.
>> CLICK HERE TO SHOP The Inspired Room Christmas Shop <<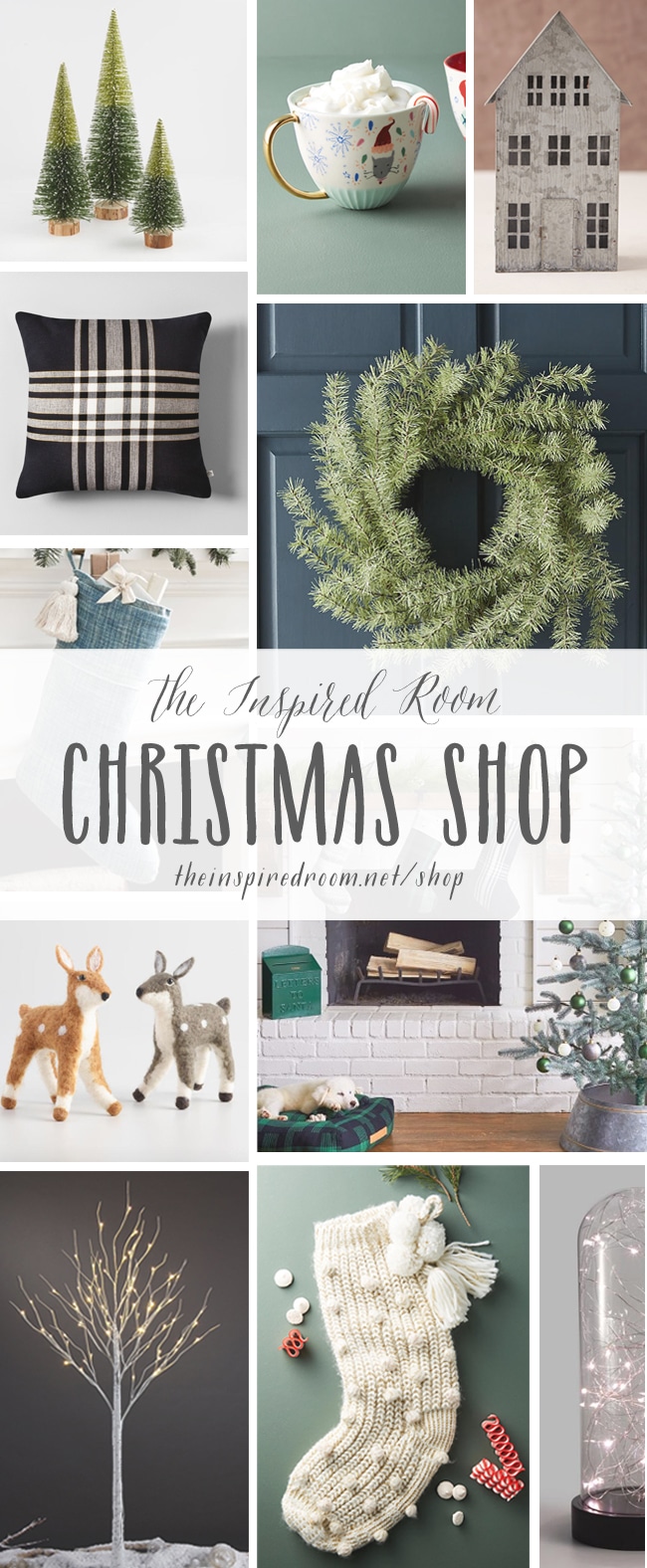 >> CLICK HERE TO SHOP The Inspired Room Christmas Shop <<