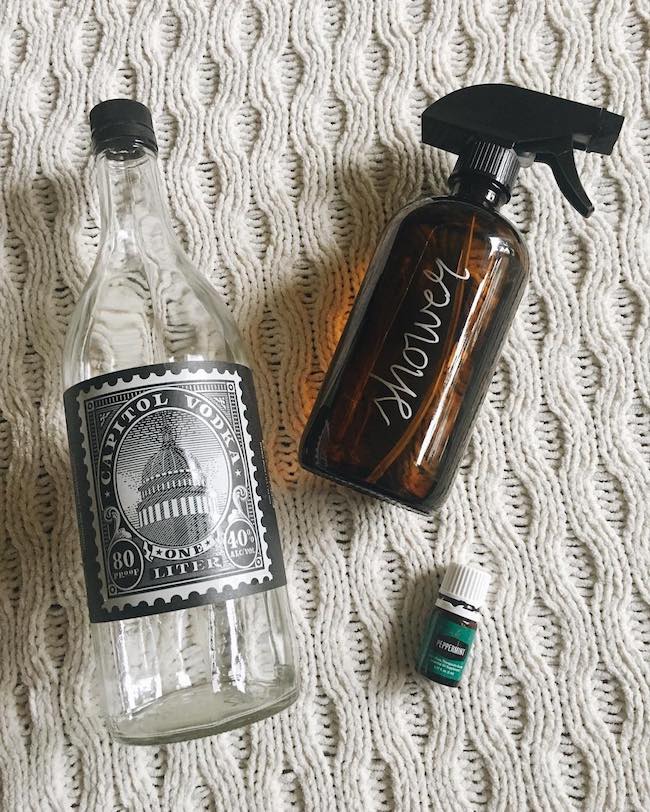 Our home is supposed to be our refuge, a place to feel refreshed and reenergized. While we enjoy puttering around the house, hoping to make our home a cleaner, safer, more beautiful and comfortable place, studies have shown that the average household contains approximately 62 known toxic chemicals due to products we bring into our home!
The products we may buy to help keep our kitchens and bathrooms clean, products we put on our bodies and use to wash our hands and clothes, are often full of toxins that can actually harm us.
Many products we purchase to clean our home or for personal care are linked to asthma, illnesses, cancer, hormone disruptions, reproductive issues and chemicals that harm babies' developing brains. Yikes!
Recently a research study from George Washington University also found that 45 toxic chemicals are commonly found in house dust! My goodness! If toxic chemicals are in our house dust, I can't even imagine how many must be building up in our bodies. That might inspire us to dust more, but even more importantly, we need to feel inspired to get the chemicals out of our house.
These chemicals most certainly have an effect on our health, whether we realize it now or not. I always remind myself, though, that there is no need to be fearful because there are things we can do right now to begin to eliminate the chemicals in our home and make it a safer place for our family.
Tomorrow I will share a personal story and some very eye-opening things that have been motivating in our own journey toward creating a healthier less toxic home.
It can feel overwhelming to even know where to start to get rid of all the unhealthy substances in a home, but what I've been working on and what I encourage you to do is to just dive in by replacing those chemical-filled every day products with cleaner alternatives. Even just one step at a time. It's so easy and cost effective to make your own household cleaners, too!
I'll share more DIY recipes and the changes we have made in our home in the coming weeks, but today here is a super simple way to keep a shower fresh and clean without the yucky chemicals.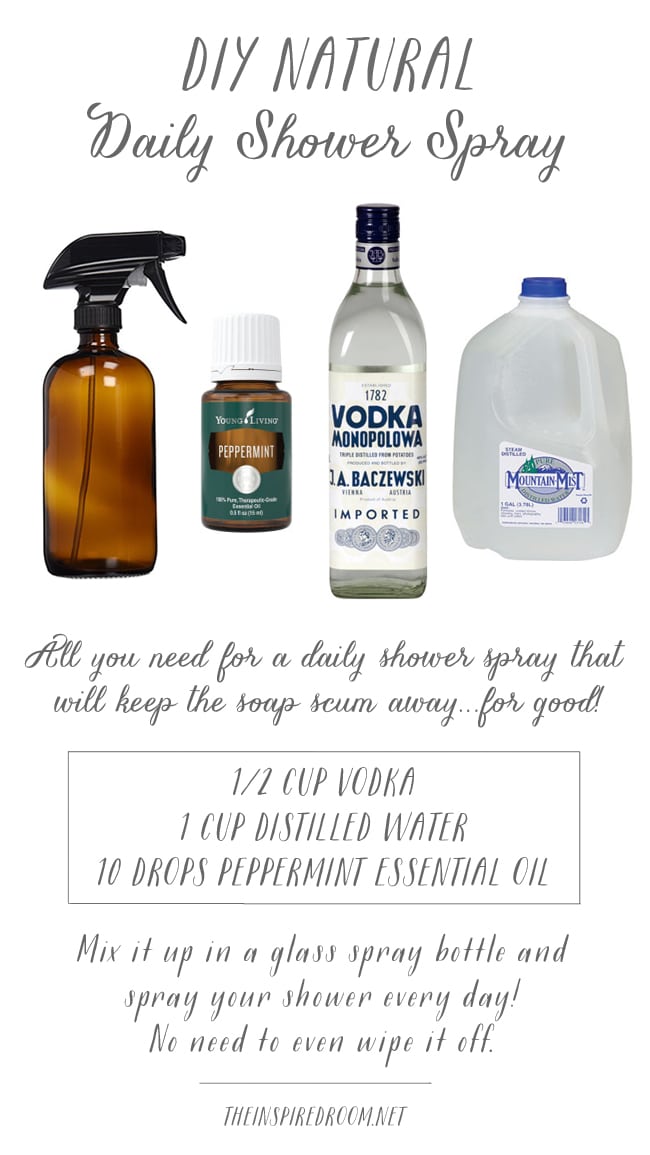 All you need for a daily shower spray that will keep the soap scum away!
1/2 cup vodka or vinegar
1 cup distilled water
10 drops peppermint or your choice of essential oil
Mix it up in a glass spray bottle and spray your shower every day! You don't need to wipe it off.
Where to Order:
You can find the 100% pure therapeutic grade essential oils we use here.
You can find a similar spray bottle like the one in our photo here.
We found this recipe a couple of years ago from Clean Mama. She has a great book called The Organically Clean Home and has lots of helpful recipes for organic cleaning!