I'm so excited to finally show you guys this darling Christmas video! It brings to life a classic Christmas project, the DIY snow globes in my book The Inspired Room. Y'all know that if I'm going to do a DIY craft, it better be easy and turn out adorable with minimal supplies or power tools involved. :) That's what I love about these charming snow globes!
This year I've really been savoring the process of gradually decorating my house for Christmas. Every day I add a few more moments of festive spirit all throughout the house. I'm keeping it simple as always, but I'm loving how magical the whole house is feeling! I can't wait to share my Christmas house tour with you here on the blog. If you didn't see my tour and Christmas video last year, you can see that here.
Whether you prefer to keep your Christmas decor subtle or you enjoy going all out to create a holiday wonderland, I hope you remember that your Christmas can be exactly what you want it to be.
You've heard me say there isn't only one way to decorate and now I'll add, there isn't only one right way to decorate for Christmas.
If you're keeping it simple this year with a few Christmas touches here and there, enjoy that! You can make the season special through fun experiences, warm drinks, festive music, Christmas cookies, wintery scents…whatever inspires you. Christmas spirit doesn't have to come from your decorations!
If you're wanting an extra dose of that magical Christmas feeling in your home, then go for it! Hang up a few extra strands of twinkling lights, add a Christmas tree to your bedroom, make paper chains, paper snowflakes, or a DIY snow globe!
Whatever your holidays look like, I hope they bring you joy and many happy memories.
Happy weekend, friends!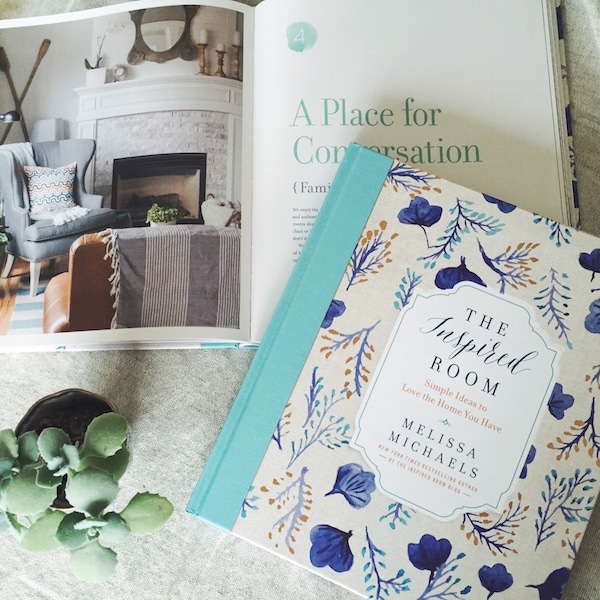 More on The Inspired Room:
Effortless Christmas Decorating Ideas
25 Ideas for Christmas Decorating
How to Hang Garland, Wreaths, and Stockings Without Nails
15 Charming Ideas for Christmas Decorating