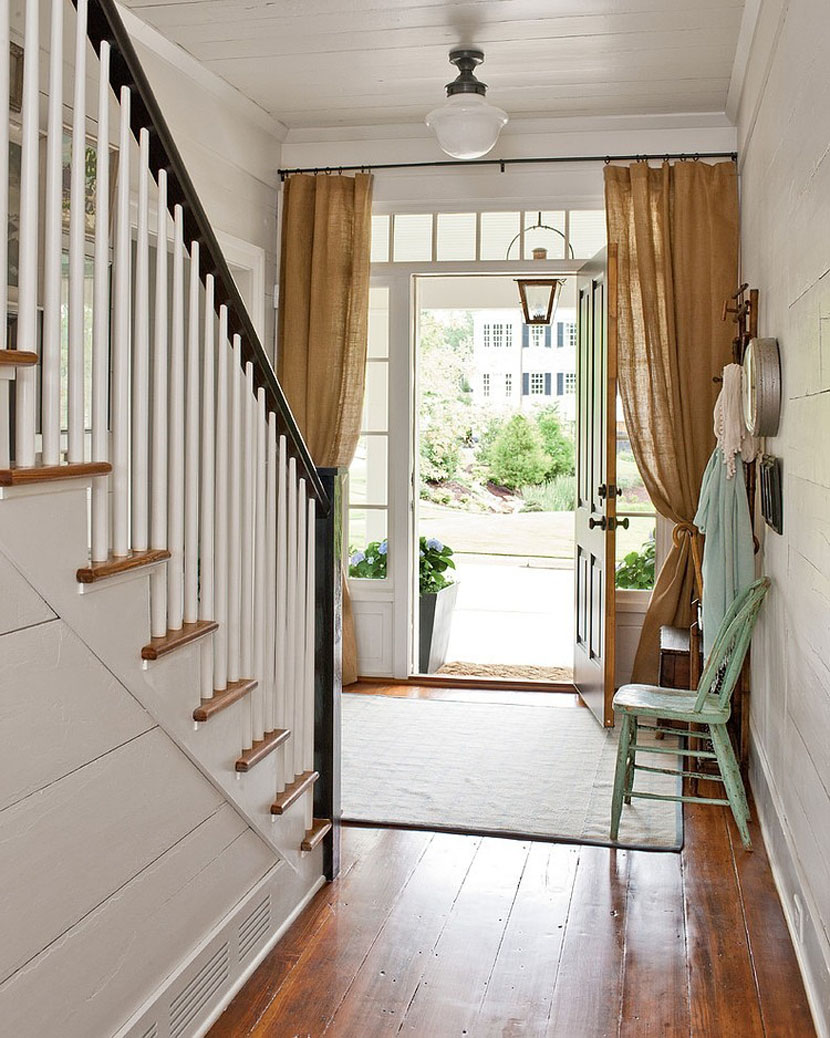 Southern Living Idea House
Happy Monday! I saw quite a few sweet comments and questions last week about the curtain hung in a doorway in my entry. So, I thought I might as well answer the questions and do a post for inspiration, too!
I had forgotten that I hadn't mentioned this curtain before, but I actually hung it over the holidays! The curtain idea was one I had been considering for a long time, but I just wasn't sure if I should do it or not. When I found that cute gray striped curtain panel with the pompoms at Target, I thought I might as well give it a try!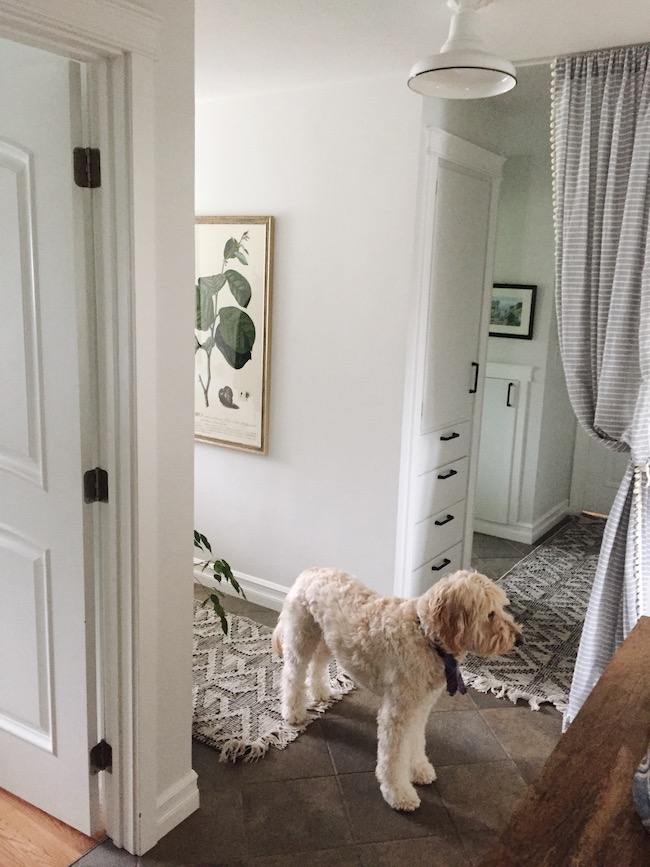 My pom pom curtains and two similar pom pom curtains: one and two
Runners / Lights – Barn Light Electric (specific details in this post)
The panel is hung from a simple white pressure rod (like these), so it's super easy to remove if we decide we don't want it down the road. I just tied the curtain back with a string and cup hook, fancy!
It might not be everyone's cup of tea or work in every house, but I love it and it's not permanent, so why not?
We've considered so many options for that doorway, including walling the opening off entirely (and creating a new bedroom / bathroom entrance), putting in a new door there, or some combination of a building a new bathroom and door area.
All of our master/bathroom ideas are still on the table (and I'll share new ideas soon). Since we still haven't decided what or when (or if) we're going to make a bigger change, the curtain was a simple solution for now.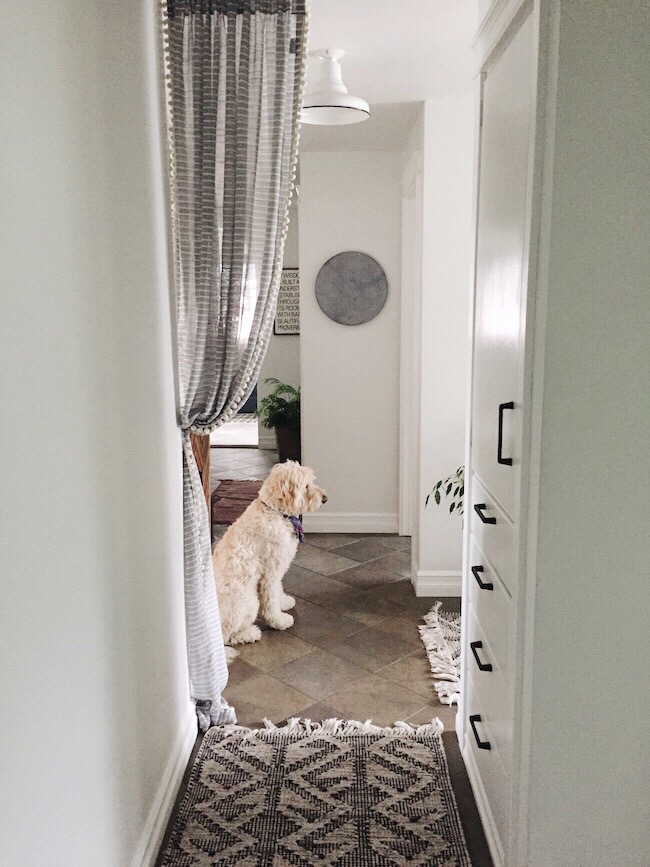 The curtain actually solved a few issues, it was easy to do and the budget was right! It made our hall much cozier and quieter and brought a little personality to the space. The curtain creates the visual entrance to the "master suite" and it offers a bit more privacy when we have guests.
Often I feel like we make decorating and design problem solving far too complicated and overly expensive. Even if there is a "better" or more perfect way to do something, I really love it when a simpler solution is used.
We've hung curtains in doorways in some of our old houses, too. I think they really can help to define or separate spaces, make a charming design statement as well as help to cozy up a drafty doorway.
As long as we're talking about this subject, I thought you might enjoy some other inspiration photos for curtains in doorways.
Enjoy!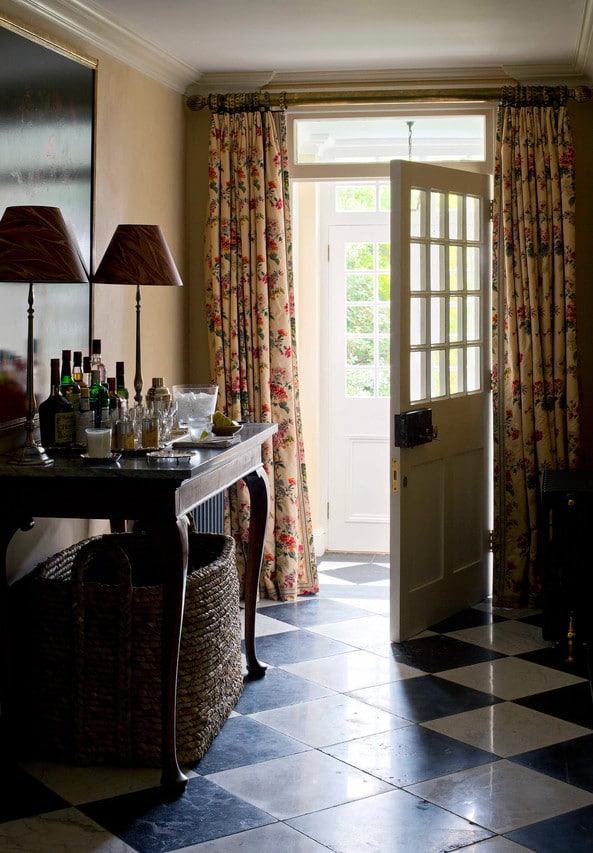 The Wall Street Journal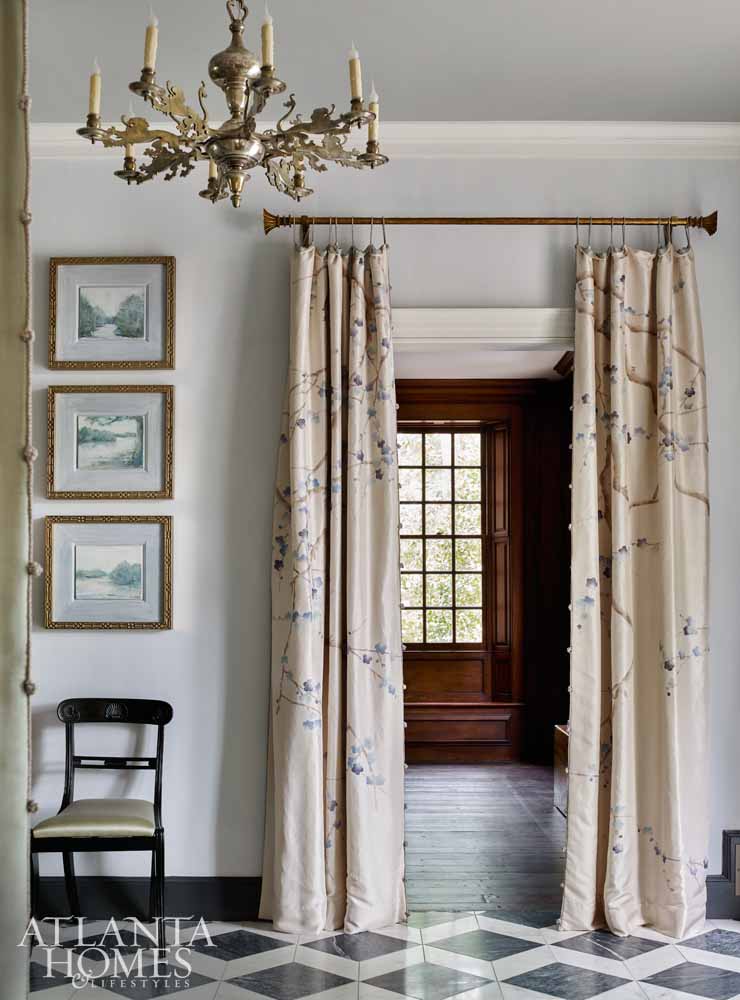 Atlanta Homes Mag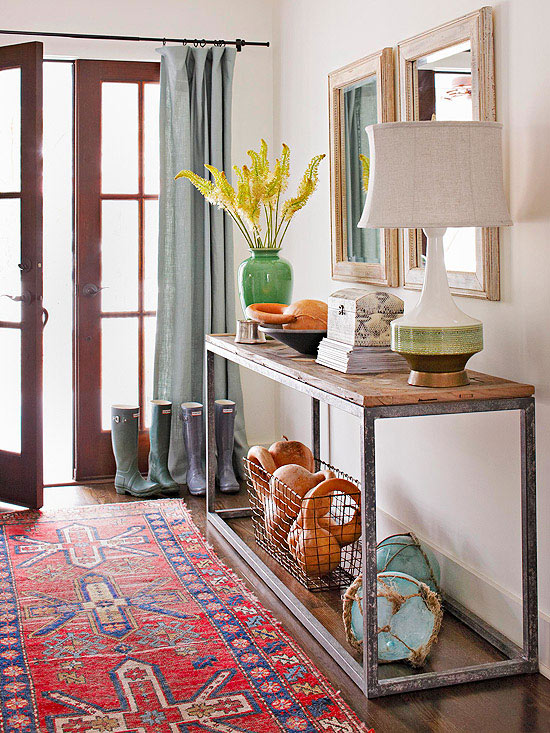 BHG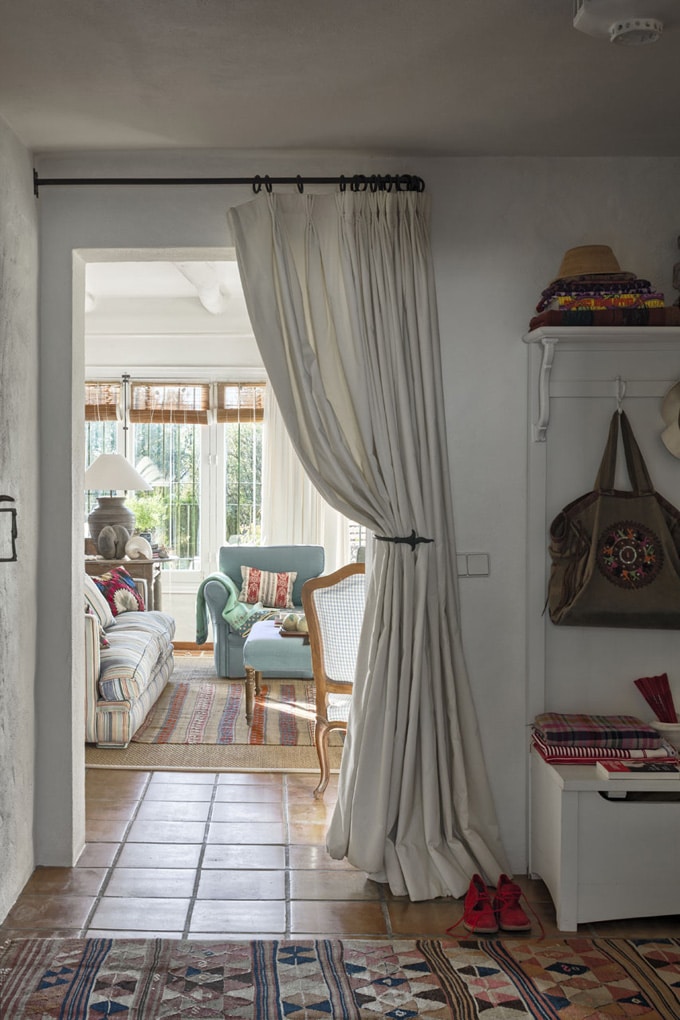 original source unknown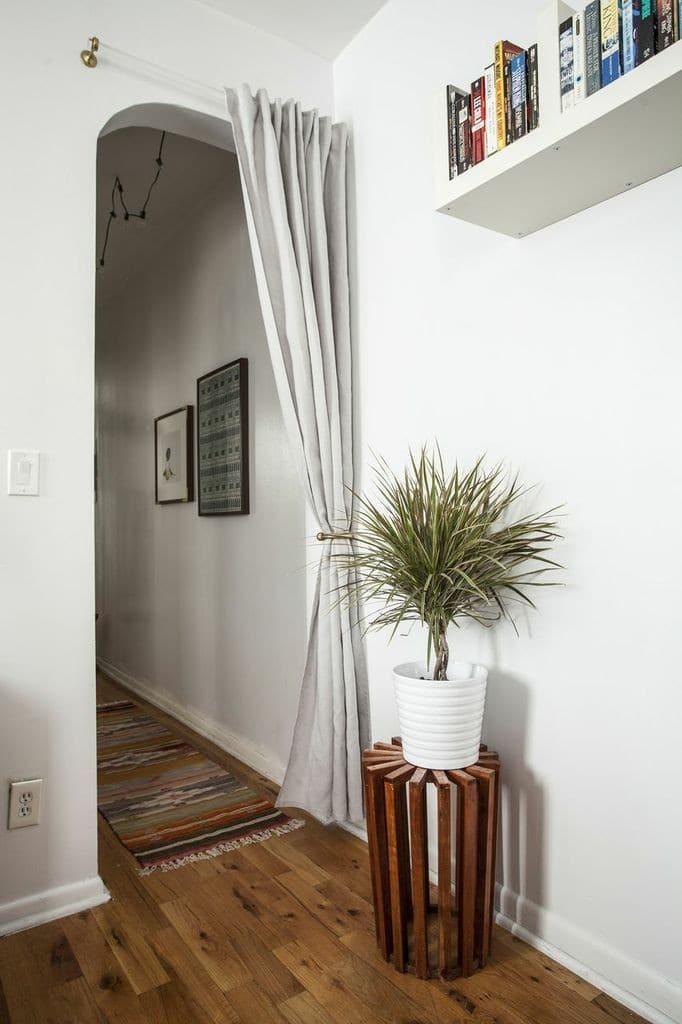 Lonny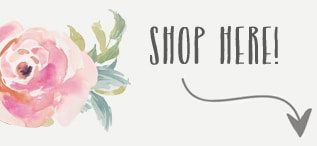 More on The Inspired Room:
9 Ways Blinds and Window Coverings will Transform Your Home
The Question of Curtain Panels
Shop My House and Latest Finds
Pre-order my new book, Simple Organizing: Amazon // Barnes and Noble